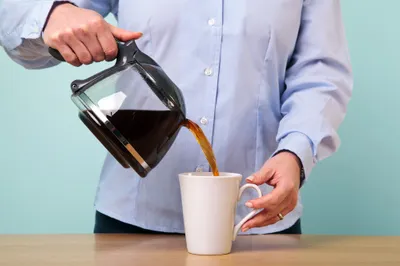 Here's some good news for coffee lovers: a new study shows that people who regularly consume the hot beverage are at a lower risk of developing type 2 diabetes.
The study, which was led by researcher Demosthenes B. Panagiotakos of Harokopio University in Athens, Greece, involved an examination of 1,300 Greek adults. Researchers measured the participants' coffee intake and took blood samples to measure oxidative stress and inflammation. They then let a decade go by before catching up with the participants to see how they were doing.
The researchers' finding: 13-percent of men and 12-percent of women participating in the study had developed diabetes. However, those people who reported drinking coffee on a regular basis were 54-percent less likely to develop type 2 diabetes than people who avoid the popular beverage.
This is not the first study to show the health benefits of drinking coffee. Three years ago another study revealed that people who consumed four cups of coffee each day cut their risk of developing type 2 diabetes by 50-percent. Other studies, meanwhile, have shown that drinking coffee can lower stress levels, cut the risk of depression, and even assist with erectile dysfunction.
That's why Panagiotakos believes more work needs to be done in this area. "The antioxidant components of coffee may be beneficial, but still more research is needed toward this direction," he said.
Panagiotakos' study can now be read in the European Journal of Clinical Nutrition.