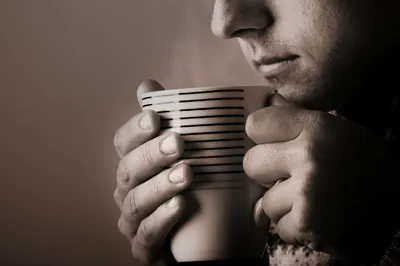 Here's some good news for you coffee addicts: according to a new report, consuming the hot drink on a regular basis could significantly lower your risk of developing liver cancer.
The report, which comes from the World Cancer Research Fund, involved a careful examination of roughly 34 scientific studies, nearly 25,000 cases of liver cancer, and health data associated with approximately eight million men and women.
The finding: people who drank at least one cup of coffee each day were less likely to receive a diagnosis of liver cancer. "The evidence for coffee was generally consistent, and the dose-response meta-analysis showed a significant decreased risk of liver cancer per one cup per day," the World Cancer Research Fund said in its 52-page report.
"Both coffee and coffee extracts have also been shown to reduce the expression of genes involved in inflammation, and the effects appear to be most pronounced in the liver."
Importantly, the report also showed that some foods–particularly those containing aflatoxins–can have the reverse effect, significantly increasing one's chances of getting liver cancer. According to Foodsafetywatch.org, aflatoxins can be found in cereals, oilseeds, spices, tree nuts, maize, groundnuts (peanuts), pistachios, brazils, chillies, black pepper, dried fruit and figs.
While the World Cancer Research Fund's report is likely to spark active debate about the consumption of coffee, the scientists behind it admit more work needs to be done. They acknowledge that most of their research was carried out on animals, though they insist that "some human studies contribute to the evidence."