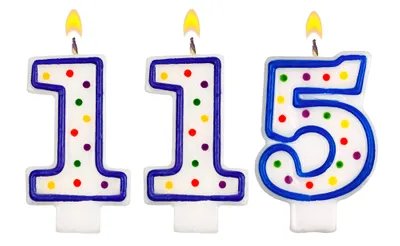 A Detroit, Michigan, woman is now the world's oldest living person. Jeralean Talley is a remarkable 115 years old.
Talley
took over the listing
after a 117-year-old Japanese woman, Misao Okawa, died last Wednesday. For a brief moment the listing fell to Gertrude Weaver, a 116-year-old Arkansas woman, but she passed away only a few days later.
Talley was born in May 1899, a year that saw the end of the Spanish-American War and the beginning of the Second Boer War in South Africa. The U.S. President was William McKinley, who entered office in 1897 and would be assassinated in September 1901.
Talley credits a peaceful demeanour and a rather odd diet for her longevity. She says doing "unto others as you desire them to do unto you" has been a critical philosophy in her life. As for her favorite food, she points to pork, and especially hog's head cheese–which is made primarily of pigs' ears and feet.
Of course, there's more to it than that. Talley remained quite active in her older years; in fact, she's an accomplished bowler, scoring 200 in a single game. But she was forced to retire from the sport at age 104, when her legs became too weak. In the years since she's spent much of her time watching television. She loves The Ellen Degeneres Show and Wheel of Fortune, as well as listening to baseball games on her radio.
"I feel good," Talley told the media earlier this week. "I don't feel sick. I'm still trying to do the right thing is all."
Family member Thelma Holloway says Talley has limited mobility but very much enjoys life. "She doesn't get around like she used to, but she doesn't have any pains and walks around the house," Holloway said.