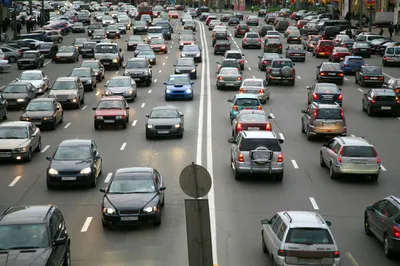 A new study suggests that living in a smoggy area could actually increase anxiety levels.
For some time it's been known that exposure to air pollution can have a dramatic impact on our physical health. But this new study, which was led by Melinda Power, a researcher at Baltimore's Johns Hopkins University, shows that it can also have an effect on our mental health.
The study involved an examination of 70,000 women aged 57 to 85. The women participating in the study were asked basic questions about their mental health, with a special focus on anxiety.
The study's results, like its methodology, were fairly straightforward: those women who lived in relatively polluted parts of the country were most likely to report having issues with anxiety. Specifically, 15-percent of women in polluted areas showed "high symptoms" of mental anxiety. That said, Power acknowledged that this did not mean these women were suffering from anxiety disorders.
Power admits that there could be many other factors at play here – such as noise pollution. In other words, Power and her team can't yet say for certain that air pollution is a direct cause of anxiety, but it's an important finding nonetheless.
Michael Brauer, a professor at the University of British Columbia in Vancouver, Canada, agrees. "This is early research," Brauer said. "It's an intriguing finding, but you can't make conclusions from a single study."
That said, it is possible that pollution could be causing inflammation of the brain, thereby intensifying existing mental health issues. Still, it's too early to draw that link.
"It's biologically plausible," Brauer said. "But we need more research looking at the potential mechanisms.