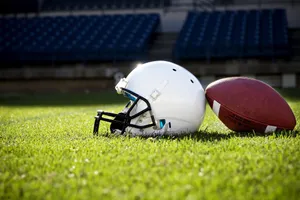 NFLers were shocked to learn of Chuck Pagano's battle with a rare form of leukemia. He has a form of leukemia known as acute promyelocytic, which is a treatable form of the disease. He took a temporary leave of absence from his duties as Colt Coach.
Words of encouragement and well wishes began to pour into Indianapolis as people learned of the news. The Colts players were devastated that their coach in his first year as leader of the team would need to leave to battle off the field.
Spokesman for the Colts said that they are confident that Pagano can beat this. They are certain he shares in this belief as well. He will tackle it with the same intensity with which he coaches his team.
Bruce Arians, Colts offensive coordinator, will run the team during Pagano's absence. Pagano has said he will make a quick return and doesn't expect to be out long. This type of leukemia has about a 90% chance of recovery, so the odds are in his favour. With the support of his team, his colleagues, and the world, he will fight to come back strong to lead his team.
The NFL has shown much support for the Colts upon hearing this news, and the league has done well to entrust the Colts to the capable hands of Arians.
The Colts will hopefully be able to channel their disappointment into strength as they do battle on the field in honor of their coach, who is experiencing an intense battle of his own.
Source: Toronto Sun