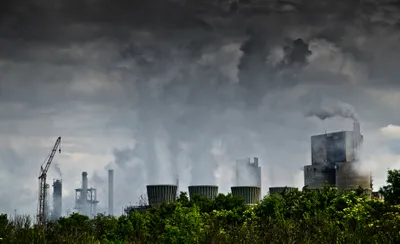 A new report says we can blame just a handful of countries for the world's growing pollution problem. China, the United States, India, and three other nations produce roughly 60 per cent of the world's total carbon dioxide (CO2) emissions.
The report, which is a part of World Bank's Global Climate Project, ranks the world's most significant CO2 polluters. Topping the list is rising power China, which accounts for roughly 30 per cent of the world's global CO2 emissions. The United States government believes China will double those already staggering emissions by the year 2040.
Of course, the United States, which ranks second in the list, has its own problems with CO2 emissions. The nation, which has refused to enter any binding treaty designed to curb greenhouse gases, had CO2 emissions of 5.8 billion tons in 2013 — roughly half China's CO2 emissions. But the United States is making some effort to reduce CO2 emissions, with the Obama administration pledging to reduce those emissions by 17 per cent between 2005 and 2020.
Third on the list is developing Asian nation India. With plans to double coal production and prevent electricity blackouts, India may struggle to reduce CO2 emissions in the future. In fact, the International Energy Agency estimates that India's carbon dioxide emissions could double by the year 2030.
Russia is fourth on the list with CO2 emissions of 2 billion tons in 2013. With 2013 CO2 emissions of 1.4 billion tons and 836 million tons, Japan and Germany round out the top six polluters.