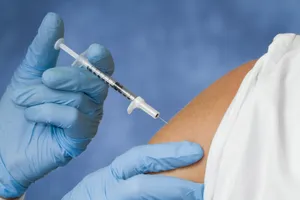 The Food and Drug Administration has announced that a new type of flu vaccine has been approved for use. Flucelvax, also known as Novartis, uses cell culture technology. This process uses animal cells to generate the virus strains. Normal flu vaccines are created in eggs, which can be dangerous for individuals whom are allergic to eggs.
Karen Midthun, M.D., the director of the FDA's Center for Biologics Evaluation and Research, commented on the approval. "Today's approval represents the culmination of efforts to develop a seasonal influenza vaccine using cell culture as an alternative to the egg-based process."
The cell culture technology has been used to create other vaccines, but never the common flu shot. The FDA press release states that, "Advantages of cell culture technology include the ability to maintain an adequate supply of readily available, previously tested and characterized cells for use in vaccine production and the potential for a faster start-up of the vaccine manufacturing process in the event of a pandemic."
The approval of cell culture flu vaccines came after a randomized clinical study. 7,700 participants were tested in a double blind, placebo controlled trial. The results showed that 83.8% of participants who received the vaccine were protected from influenza, when compared to the placebo group.
The safety evaluation of the vaccine found similar physical reactions when compared to the current influenza vaccines. They include injection site soreness, fatigue, and headache.
The FDA also warns that anyone over the age of 6 months should be receiving an annual influenza vaccine.
Source: FDA, Clinical Advisor