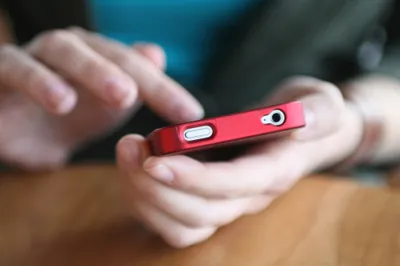 How much exposure to radiofrequency airwaves emitted by cellphones is dangerous? Unfortunately, no one really knows — which is why one expert panel is insisting that a new study examining the potential health risks of exposure to these airwaves be aggressively pursued.
In a report released on Tuesday, the Royal Society of Canada — a group representing some of Canada's most distinguished scholars, artists, and scientists — offered a review of Health Canada's Safety Code 6, which sets out clear guidelines regarding exposure to radiofrequency fields.
The Royal Society of Canada (RSC) had been asked by Health Canada to review the guidelines and recommend changes, if necessary. Their conclusion: Safety Code 6 makes sense.
"The conclusion of the panel was that the Safety Code 6 limits are science-based and are designed to avoid all known hazards of radiofrequency radiation," noted Royal Society member Paul Demers, who is also director of the Toronto-based Occupational Cancer Research Center.
"And we do not believe at this time that additional precautionary measures should be introduced directly into the exposure levels or limits," Demers added.
But Demers and the Royal Society acknowledge that more research needs to be done. In fact, the expert panel recommended the creation of a new study where the sole focus will be on determining if there is any link between exposure to radiofrequency airwaves produced by cellphones and certain cases of cancer.
"That certainly is one of the areas that has arisen as a concern," Demers said. "This is an area that certainly deserves further scrutiny, but at this point it's still in the possible category in terms of a potential health effect. So that's why we recommend that there still be research ongoing."
The Royal Society is hardly alone in voicing these concerns. Non-profit group Canadians for Safe Technology says it's urgent we learn more about the dangers of exposure to radiofrequency airwaves.
Frank Clegg, who is chief executive officer of Canadians for Safe Technology, says the RSC study should have suggested changes to Safety Code 6, which his organization finds lacklustre. Clegg even suggested that the Royal Society of Canada may have been influenced by powerful figures from the wireless industry.
"This RSC review is an expensive exercise that was corrupted by industry and so is a waste of taxpayer dollars," Clegg said. "Rather than providing value to Health Canada, RSC's rubber stamp leaves Canadians exposed to unprecedented risk."