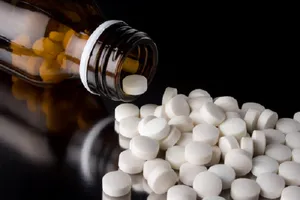 Leona Aglukkaq, Canada's health minister, has announced that Canada will allow for generic OxyContin to be produced. This issue has been controversial. The "hillbilly heroin" has been widely abused. In response to the drug abuse, the drug developers, Purdue Pharma Canada, reformulated the painkiller. Now called OxyNEO, the drug is nearly impossible to crush, snort, liquefy, or inject.
Those who have been affected by drug abuse have been asking for Canada to ban generic versions, for fear of more drugs on the black market. Meanwhile, those who have benefited from this painkiller were asking for a more affordable option. The decision came down to Leona Aglukkaq, who has said that she will allow the generic drug to be developed.
Aglukkaq has released a letter to the provincial health ministers today. She says that, "While intentions may be noble in this circumstance, what stops future politicians from caving in to public pressure and allowing unproven, unsafe drugs on the market once political pressure starts to mount?"
The generic drugs will only be available via prescription. Aglukkaq blasts back at those who fear black market abuse. "If the country is flooded with prescription drugs, it can only be in part because some medical professionals are making it possible." She adds that Health Canada will be imposing new conditions on the distribution of the drug so that "suspicious and unusual activities" will be reported.
Aglukkaq said that she has considered both sides of the argument. She has said that she's listened to "heartfelt pleas from doctors and patients who speak to the positive impact it has had in treating chronic pain." She added, " I have heard heartbreaking stories of abuse and addiction destroying the lives of individuals and families."
Source: Calgary Herald