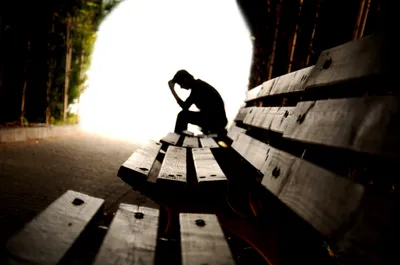 Suicide is far too prevalent among the youth of Aboriginal communities based in the Arctic. Now, Canada is taking charge of a new, international study that will seek solutions for this growing problem.
Last year 45 people killed themselves in Nunavut, a Canadian territory with a population of just 31,900. That represented a major increase from the previous record, which was 34. (Currently, Nunavut's suicide rate is thirteen times higher than the national average.) The spike in suicides prompted Nunavut's chief coroner to call for a special inquiry examining the problem.
But Canada is not the only country facing this issue. Aboriginals in Alaska have a suicide rate that is three times higher than the US average. Greenland's aboriginal population, meanwhile, experiences about one suicide every week.
Similar statistics are not available for aboriginal populations in Scandinavia but researchers there insist that suicide is also a rising problem.
Clearly, the issue is not limited to Canada's far north. That's why Malcolm King, science director at the Canadian Institutes of Health Research, feels there's a major opportunity in examining suicide in northern communities around the world.
"A common thread that's emerged in a lot of this so far is what we might call cultural continuity," King said. "Issues around formation of identity, and disconnections with the community. That may not sit as a cause in mainstream thinking, but it certainly has been talked about a lot as a common thread among indigenous peoples."
King says the study will focus on emerging theories on how to confront rising suicide rates. "There are certainly some indications that involving youth in various ways in finding their own pathway to mental wellness is an important part of projects," he said. "Good practice models all involved active participation of youth."