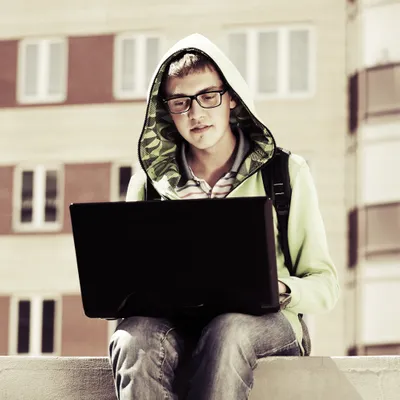 A new study says that teenage boys who spend lots of time on the computer may be at risk for developing osteoporosis.
The study, which involved just under a thousand Norwegian teen boys and girls and was recently presented at the World Congress on Osteoporosis, Osteoarthritis and Musculoskeletal Diseases, found that boys tend to spend more time on the computer than girls do.
The study also found that boys who spent more time on the computer had a lower bone mineral density (BMD) and a higher body mass index (BMI). In other words, boys who spent more time on the computer than playing outdoors were more likely to have weak bones and struggle with weight problems.
The BMD problem, though, is so significant that doctors found some boys were at risk for developing serious bone problems, from fractures to osteoporosis. Those behind the study say that it's important for boys to be active during their teenage years because physical activity plays an important role in developing bone strength. Typically, bone mass strength reaches its peak during a man's early adult years.
"The findings for boys … clearly show that sedentary lifestyle during adolescence can impact on BMD and thus compromise the acquisition of peak bone mass," noted the study's lead author, Dr. Anne Winther. "This can have a negative impact in terms of osteoporosis and fracture risk later in life."
The International Osteoporosis Foundation (IOF) estimates that one in five men over age 50 will develop osteoporosis caused by fracture.