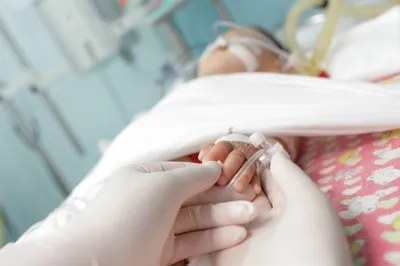 Lawmakers in Belgium have made it possible to legally end the life of a terminally-ill child.
The new euthanasia law was overwhelmingly approved by Belgium's House of Representatives, where the vote was 86-44 (with 12 abstentions).
The law gives children suffering from painful terminal conditions the ability to, with their parents' permission, request doctors assist them in dying. A psychiatrist or psychologist must then determine if the child is fully aware of the significance of their choice. If parents and doctors approve, the child can then be put to death.
One of the most vocal supporters of the law is Linda van Roy, whose young daughter died as a result of a rare and terminal nervous system condition two years ago.
"We want for those children to be able to talk about euthanasia and to ask those questions and if they really want to say, 'Stop, this is it, I don't want it anymore,' that they can have a choice," van Roy said.
Unsurprisingly, there was substantial opposition to the law. The most vocal protests came from some of Belgium's leading pediatricians, as well as the country's Roman Catholic Church.
Nevertheless, it's expected the law will become effective when Belgian monarch King Philippe gives his official approval. Insiders do not expect Philippe to protest the measure.
Belgium has had euthanasia laws on the books for more than a decade. However, until recently these laws applied only to adults.
Still, at least one pediatrician says child euthanasia is not new in Belgium. "Doctors do terminate lives, of children as well as adults," noted pediatrician Gerlant van Berlae, who works for the Free University of Brussels. "But today it is done in, let's say, a 'gray zone,' or in the dark, because it is illegal."