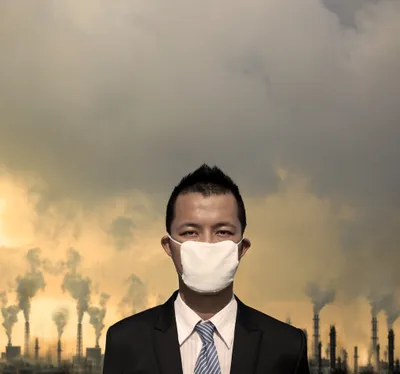 The World Health Organization (WHO) says that one in every eight deaths recorded in the year 2012 can be blamed on air pollution. WHO, which is a United Nations health agency, went on to say in its newest report that air pollution has become the "single largest environmental health risk" to people worldwide.
WHO's massive new study of global air pollution trends focused on air pollution's impact on human health. Researchers found that it's in the Western Pacific region (including east Asia and the Pacific islands) where the situation is most dire. There, WHO found an incredible 2.8 million deaths in the year 2012 could be associated with some kind of air pollution. An incredible 1.7 million of those deaths came in Southeast Asian nations like Vietnam, Laos, and Cambodia.
Asia's air pollution troubles have a lot to do with the way people heat their homes and cook their food. Unlike most North Americans, who rely on natural gas and electricity to cook their meals, many Asians use coal, wood, and open-air fires. In fact, WHO estimates that 3 billion people use these methods worldwide. In India, which has been fighting an intensifying battle against air pollution for years, it's estimated that 63 per cent of the population cooks using solid fuels, which can produce harmful, even lethal pollutants like carbon monoxide.
Dr. Flavia Bustreo, the WHO assistant director of General Family, Women, and Child's Heath, says much of the problem is due to lack of education. "Poor women and children pay a hefty price from indoor air pollution since they spend more time at home breathing in smoke and soot from leaky coal and wood cook stoves," Bustreo said.