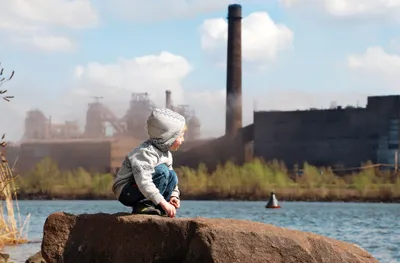 A frightening new report suggests that early exposure to two types of air toxins — chromium and styrene — can significantly increase the chances of a child developing autism spectrum disorder.
The report comes from researchers at the University of Pittsburgh Graduate School of Public Health. They compared 217 Pennsylvania families of children with autism with families whose children did not have autism. The research team used the U.S. National Air Toxics Assessment for 2005 to gauge exposure to air pollutants known to affect critical organs, like the brain.
The researchers found that, of the 30 pollutants studied, chromium and styrene could be most closely connected to the development of autism spectrum disorder. In other words, families with autistic children were more likely to have some kind of exposure to these pollutants.
Styrene is frequently used in the production of plastics and paint, while chromium can be found in areas surrounding heavy industrial operations and power plants.
These findings, which were recently presented at the annual meeting of the American Association for Aerosol Research in Orlando, Florida, remain preliminary and have not yet been published in a peer-reviewed medical journal.
Still, the findings are considered an important step in the journey towards fully undertanding autism. "We don't know what causes autism," noted Evelyn Talbott, a professor of epidemiology who led the research. "We have little information on risk factors. This is just one more piece of the puzzle."
Brandon Korman, a neuropsychology expert who works at Miami Children's Hospital, agrees that the Pittsburgh team's findings need to be explored in greater detail. "This study may take us one step closer to getting out of the guessing game," Korman said. "It brings us back to considering chemicals."