Sure, we're told to "fall back" in early autumn, but that doesn't mean you have to be negligent with your healthy eating and fitness goals. So how does one battle the blues in the face of gray skies, dipping temperatures, and the urge to crawl back under the covers on dark, dismal mornings?
Here are seven tips for avoiding fall weight gain…
1. Fall Back—Don't Be Lax With Your Health
According to research from the National Eating Disorders Association, Americans tend to "fall" into bad habits come autumn, which means they tend to exercise less and eat more—compared to any other time of the year.
However, packing away your swimsuit and retreating into hibernation for winter isn't really an option for we humans. Fight the urge to hit the sofa after work (I realize it's tough when you leave the office shrouded in darkness) and make a stop on your commute at the gym or take a brisk walk or run prior to settling in for the night.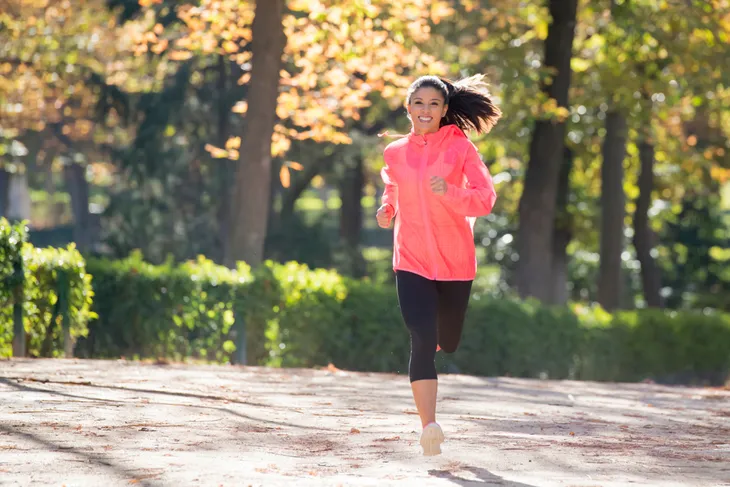 2. Fall and Comfort Foods
The fall season is all about comfort—warm sweaters, pumpkin spiced lattes, crackling fires, and hunkering down for winter. However, those comfort foods and hibernation tendencies can cause you to gain weight, especially if your nights are comprised of eating continence foods while binge watching Netflix.
According to research from the U.S. Department of Agriculture, fast food is fine—in moderation. But when hitting the drive thru on the way home from work becomes routine, good nutrition is thrown out the window.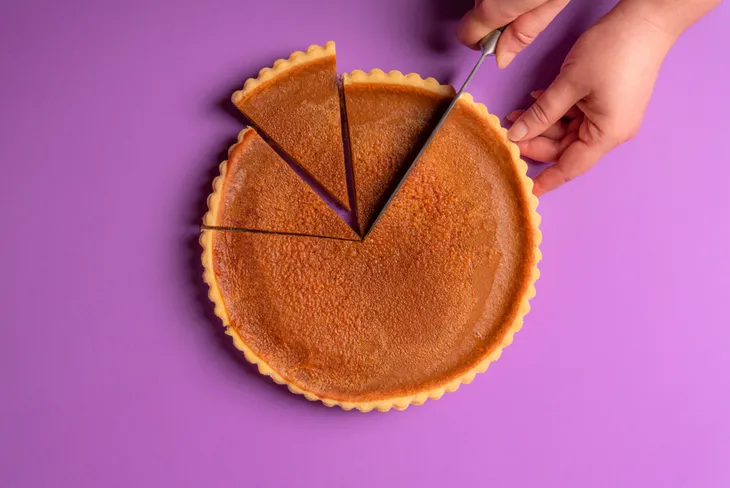 3. Eating Well During Game Season
Research from the Society for Science and the Public (SSP) calls fall the "highest calorie season of the year". This is likely due to several high caloric pastimes (i.e., football and the start of hockey season) not to mention Halloween followed by Thanksgiving.
In fact the SSP found that U.S. adults spent over $7-billion dollars on fatty, sugary, salty-induced snack foods between the periods of early autumn and early winter. Instead of chips and creamy dips, make your tailgate party a healthy affair with homemade baked pita chips, fresh humus and pepper salsas, and drink club soda as mix in your alcoholic drinks—rather than sugary sodas and beer.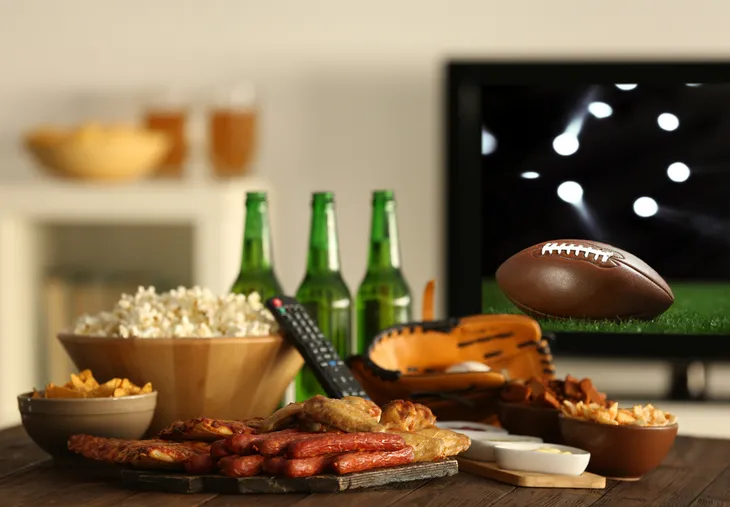 4. Hydrate to Beat Hunger
Oftentimes we feel hunger pangs when we're actually thirsty. If you eat regular, balanced meals throughout the day and still can't shake those mid-afternoon snack cravings, you may not be hydrating your body adequately.
Research from the University of Tennessee indicates that keeping fluid levels up can stave off the urge to binge eat. Try sipping warm cups of green tea throughout the day for the brew's immune boosting benefits and comfort. Also, carry a water bottle with you to satisfy a thirst that's often misconstrued for appetite.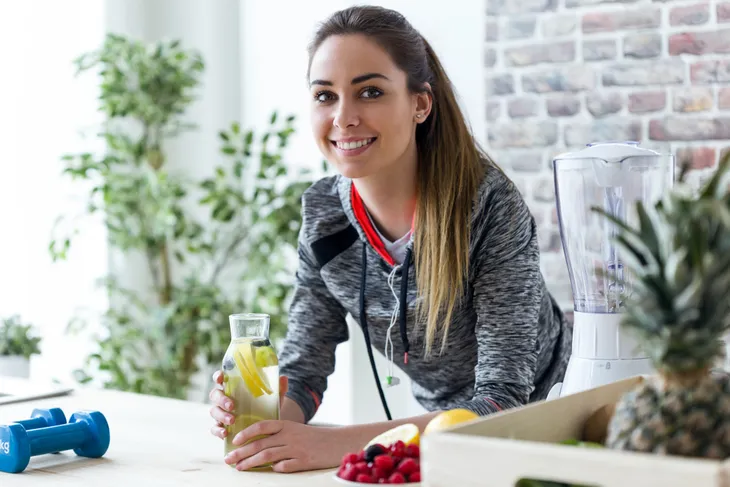 5. Stubborn Holiday Weight Gain
According to a 2000 study conducted collaboratively by the National Institute of Diabetes and Digestive and Kidney Diseases and the National Institute of Child Health and Human Development, Americans pack on the most pounds between Thanksgiving and New Years Day.
The study monitored a group of 195 male and female participants over a 6-month duration. They discovered that the average pounds gained between Thanksgiving and the New Year was 1.05-pounds per participant. And even though a pound and a half might not seem like much, researchers indicate that holiday weight gain is the most difficult to lose, and also raises the chance of developing cardiovascular issues and diabetes. high blood pressure, heart disease, depression, and diabetes.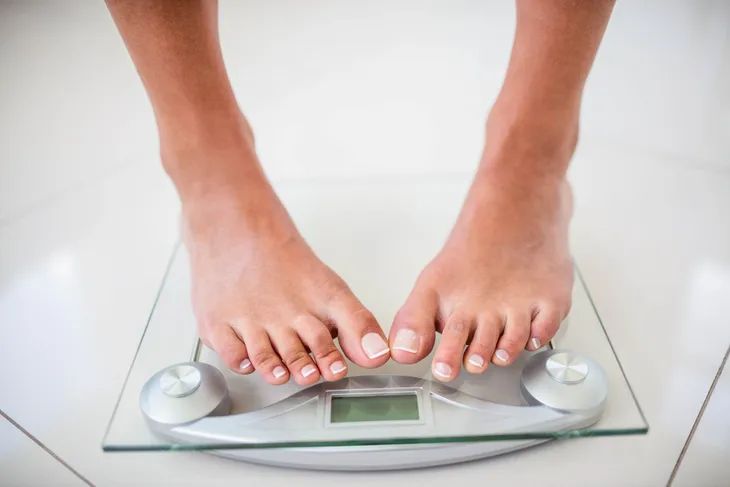 6. Eat Like Your Ancestors
Most of our ancestors were not Americans, but immigrants who traveled to the U.S. from faraway lands. Perhaps your ancestors arrived in the U.S. with the pilgrims on their renowned Mayflower voyage? Or perhaps your lineage can be traced back to the original Native American inhabitants?
Either way, we can take eating tips from both groups because they sure ate better than we do today. For instance, Native Americans consumed a diet rich in natural fed beef, poultry, and fish as well as plant foods. So skip the holiday appetizers packed with enriched white flour, pasta, baked goods, candy, and deep fried processed foods and opt for fresh, organic fruit, veggies, and lean proteins instead.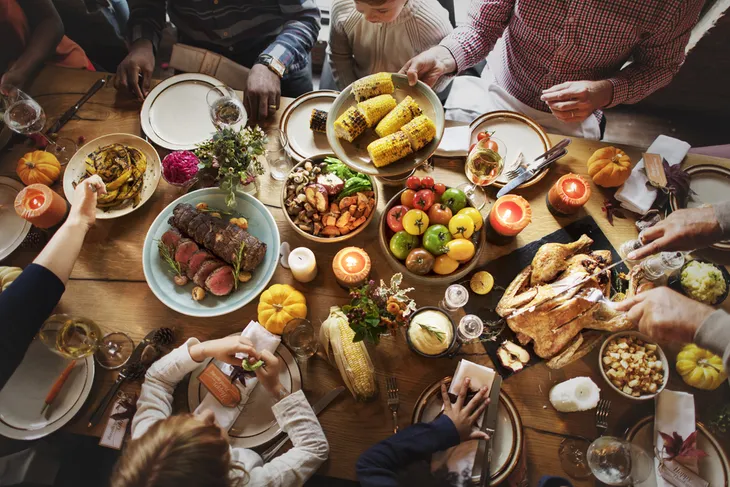 7. Embrace Fall Freshness
Believe it or not, fall is filled with fresh, in-season produce that can be purchased at your local farmer's market in peak season. Seasonal favorites include an impressive and colorful array of fruits and vegetables—such as apples, bell peppers, Swiss chard, squash, pumpkin, beets, broccoli, parsnips, cauliflower, and apricots.
And all of this seasonal produce can be incorporated into holiday as well as regular dishes. Puree squash and pumpkins for soups, prepare baked root veggies as sides, and utilize fresh apples and apricots in oats, snacks, and healthier holiday dressings.