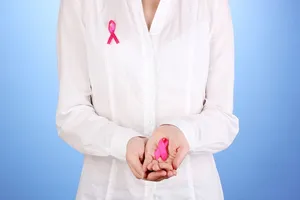 A new study published in the journal The Lancet has suggested that a certain breast cancer treatment is more effective if taken for twice the amount of time. The study, titled, "Long-term effects of continuing adjuvant tamoxifen to 10 years versus stopping at 5 years after diagnosis of oestrogen receptor-positive breast cancer: ATLAS, a randomised trial" was authored by Dr. Christina Davies and over thirty other researchers.
They looked at women diagnosed with oestrogen receptor (ER)-positive early breast cancer. This type of cancer feeds of female hormones, and Tamoxifen can block the hormones in question. For women at a pre-menopausal age whom have this type of breast cancer, Tamoxifen may be prescribed. It is normally prescribed for a five year treatment plan. The researchers wanted to see what the effects were for women who took it for longer than five years.
They looked at 12,984 women who were taking Adjuvant Tamoxifen. Half were asked to extend their treatment beyond the 5 years to 10. The participants were followed for yearly follow ups, tracking cancer recurrence, secondary cancers, hospital admission, or death. The results showed that women who took Tamoxifen for longer than 10 years had 25% drop in their recurrence rates and 29% reduction of risk of death.
Unfortunately the side effects of the drug can cause women to stop treatment. Side effects range from night sweats and hot flashes to blood clots and endometrial cancer. The study did not find an increase risk of endometrial cancer when both groups were compared.
A commentary of the study was published in the same journal. It was written by Trevor J. Powles and was titled, "Extended adjuvant tamoxifen for breast cancer—a new era?". In response to the study's findings, he said, "Overall, the benefits of extended tamoxifen seemed to outweigh the risks substantially."
Source: CTV News, The Lancet Study, The Lancet Commentary