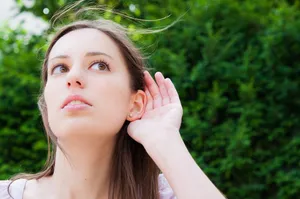 Taking pain relievers like Advil and Tylenol might be doing you more harm than good.
A new study has uncovered links between hearing loss in women and the long-term use of acetaminophen and ibuprofen. The study, performed by researchers at the Brigham and Women's Hospital, found that regularly taking the over the counter painkillers two to three times a week increased hearing loss by 11 percent.
Researchers also found that women who used the drugs four to five times per week experienced a 21 percent greater likelihood of hearing loss.
However, researchers stressed that the study only showed an association between acetaminophen, ibuprofen and hearing loss, not a cause and effect relationship. Similar studies have been performed on men, with results indicating the same pattern.
Aspirin use was not found to increase the risk of hearing loss in either women or men.
Tylenol is the leading brand of acetaminophen, and Advil is the leading brand of ibuprofen, but both drugs are readily available in generic forms.
Source: Huffington Post