It's common to experience a change in your mood as the seasons shift, and some may notice an increase in anxiety as winter looms around the corner.
Some common causes of winter anxiety include travel conditions, less time spent outdoors, and lifestyle changes.
A few ways to prevent and combat winter anxiety are to prep you spaces for the season, maintain a healthy routine, and consult a professional about how you're feeling.
The change in seasons and lead-up to the holidays can be an exciting time of the year, but it can also come with some negative effects. Many Americans experience changes in mood, and an increase in feelings of depression and anxiety as the weather gets colder and the days get darker.
Luckily there are many coping mechanisms that can help us ease into the season and keep our mental health strong. Follow along as we break down the connection between cold weather and anxiety, and how to cope with the change of seasons.
Cold Weather and Anxiety
It's normal to experience a change in your mood when the seasons change. Our bodies and mind have to learn to adjust to the later sunrises, earlier sunsets and increase in cloudy days during the winter months. These changes can lead to feeling lethargic, difficulty sleeping, poor appetite, and weight loss, according to Healthline.
This change can often lead to feelings of the winter blues, but it can also lead to an increase in more serious mental health conditions such as an increase in depression, anxiety, and seasonal affective disorder (SAD).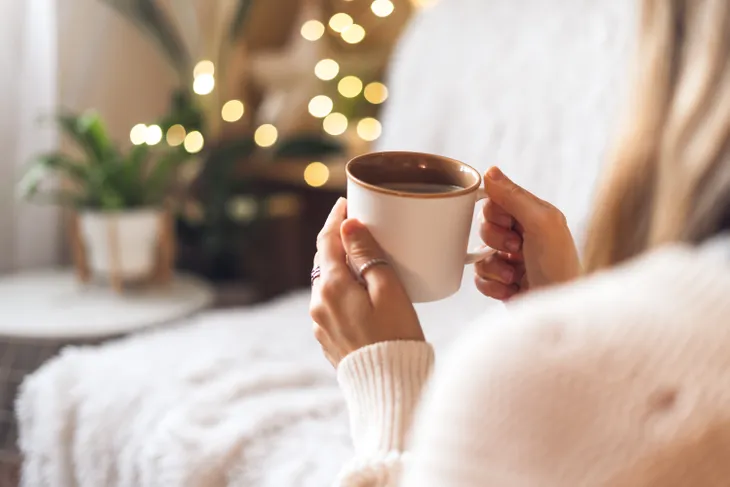 Seasonal Affective Disorder (SAD) and Anxiety
It's more common than you'd think to experience general mood changes or seasonal affective disorder, also known as SAD or seasonal depression, during the winter months. According to Healthline, SAD is a mental health disorder "characterized by distressing and overwhelming feelings of sadness that can interfere with daily functioning."
Calm Clinic explains that often depression and anxiety have overlapping symptoms, and it's possible to experience an increase in both feelings during the winter months. Cleveland Clinic explains that common symptoms of seasonal affective disorder include feeling depressed almost every day, anxiety, cravings, weight gain, extreme fatigue, feelings of hopelessness, agitation, loss of interest in social activities, difficulty sleeping, and feeling agitated.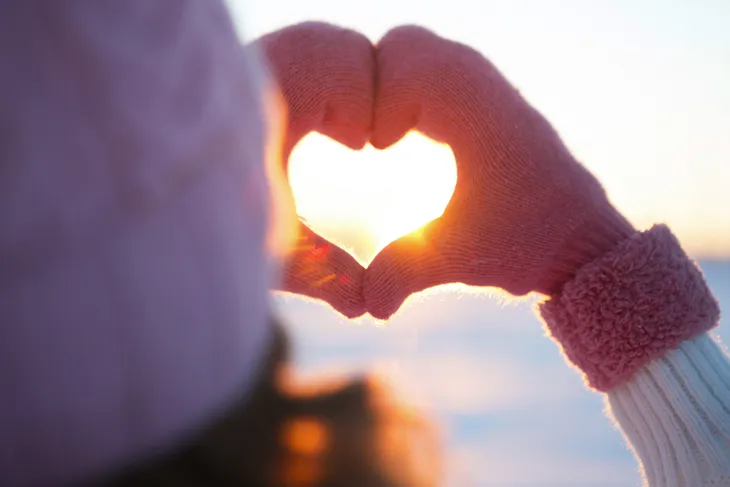 Causes of Winter Anxiety
As the temperature drops and winter settles in, some people may find their anxiety heightens. The change in seasons can cause anxiety for a variety of different reasons. Stress over traveling in winter conditions, changes in your lifestyle, or even a lack of time spent in the sunshine can cause an increase in anxiety. Some people may also stress if they do not have adequate heating systems, windows, or insulation in their homes.
It's important to know if you're someone who is sensitive to these changes and if you've experienced an increase in anxiety in winter in the past. Below we'll take a closer look at some causes of winter anxiety and helpful tools to combat and prevent it.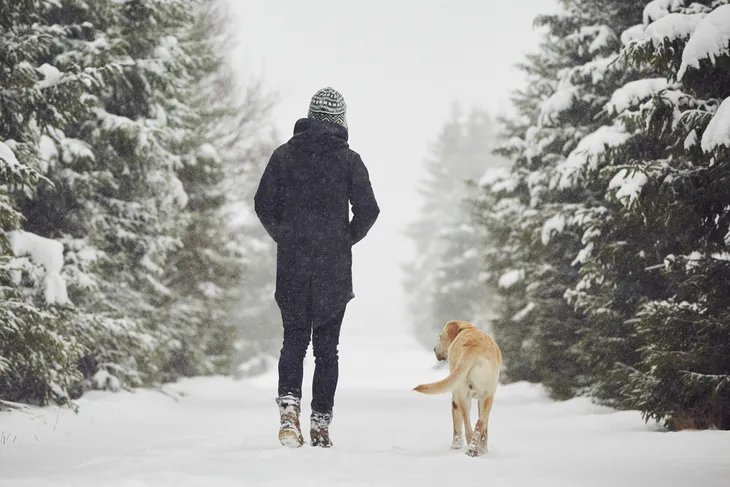 Cause: Winter Travel Anxiety
There's no denying that winter travel can be stressful. A study at Michigan State University found that it's common to experience an increase in stress and anxiety when driving in poor conditions because accidents are more likely.
The study also found that air travel during winter weather conditions can be stressful and increase anxiety. Extreme cold and strong winds can cause increased turbulence and flight cancellations are more common in the winter, which can increase stress levels and fear, especially for those who already find air travel as an anxiety trigger.
Cause: Less Time Outdoors
It's common to spend more time indoors in the winter due to the extreme weather and cold temperatures. Unfortunately, this can come with some negative side effects. Exposure to sunlight and vitamin D has been proven to reduce anxiety and depression, increase motivation, and improve emotional well-being according to Healthline.
Vitamin D triggers the release of dopamine and serotonin in the brain which can help you feel happier. If you experience a lack of vitamin D in the winter, it can disrupt these neurotransmitters in regions of the brain that are linked to anxiety and depression.
Cause: Lifestyle Changes
It's inevitable to experience some lifestyle changes as the seasons shift, especially if you live in a winter climate. Many people tend to live a more sedentary lifestyle in the winter and tend to be less motivated to go outside for walks or head to the gym in favor of curling up on the couch.
Exercise and movement have been proven time and time again to boost serotonin and fight feelings of anxiety and depression. If we slip out of our fitness routines as the weather shifts, this decrease in physical activity may cause a shift in our mood and energy levels, and lead to heightened anxiety.
Coping Mechanisms
With all that being said, there are many tools that can be used to prevent winter anxiety and ensure your mental health stays strong during the colder months. If you're someone whose prone to experiencing seasonal affective disorder and winter anxiety, it can be helpful to put these strategies into place before the weather starts to ensure you're in a good routine throughout the season.
Some helpful tools that can combat winter anxiety include maintaining a good routine with frequent exercise and healthy meals, prepping your home and car for the season, and finding a passion project, among others. Below we'll take a deep dive into some strategies to help fight winter anxiety.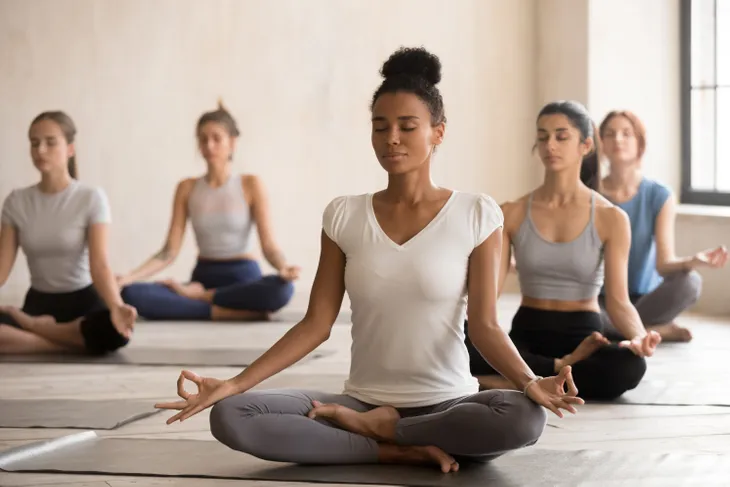 Healthy Diet
It's easy to reach for comfort food when the weather is cold, but it's important to maintain a healthy diet more than ever in the winter months. Foods that are processed and filled with sugar tend to make us feel lethargic and sluggish, which can further contribute to symptoms of winter anxiety.
Be sure to eat a balanced diet filled with fruits, vegetables, protein, and healthy fats. Additionally, it's important to reach for foods that are high in vitamin D to combat the lack of sunlight. Healthline explains that good choices of food sources that are high in vitamin D include milk, egg yolks, mushrooms, and fish. You could also consider adding a vitamin D supplement to your routine.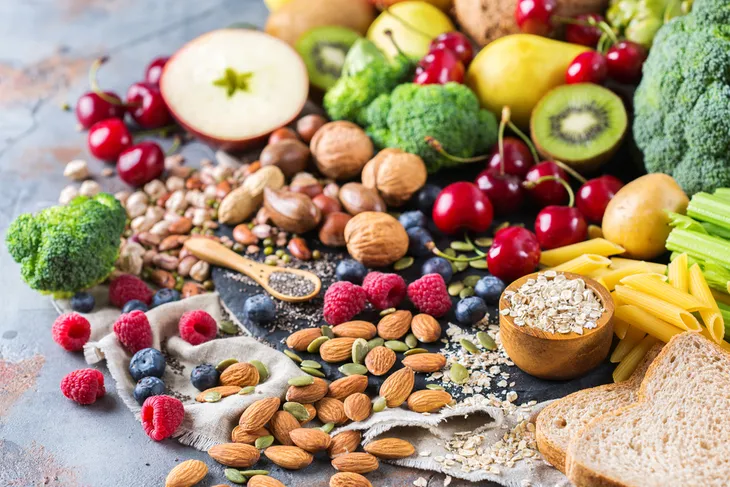 Frequent Exercise
Exercise is one of the main pillars of living a happy, healthy lifestyle. The American Heart Association recommends 150 minutes of moderate activity, or 75 minutes of intense activity, per week. Exercise is known to relieve stress, which can play a role in limiting your SAD or winter anxiety symptoms.
While you might not be up for going for a run outside during the winter, you could use the cooler weather as an opportunity to consider some new fitness routines. You could consider joining a group fitness class such as pilates or boxing, or you could simply walk on the treadmill to get your body moving.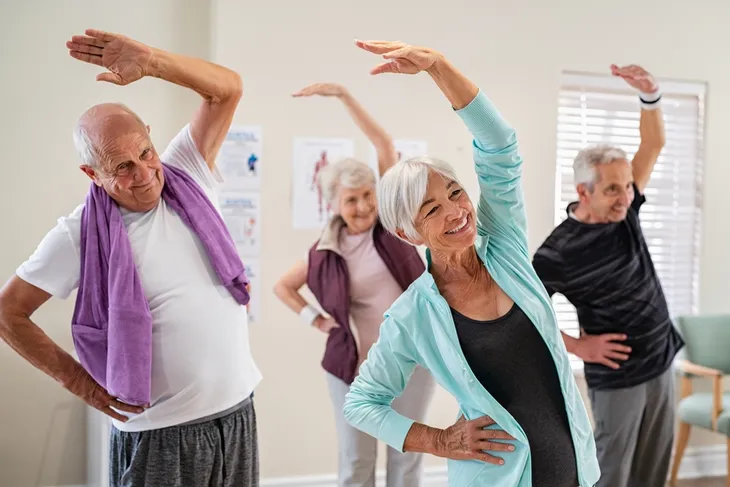 Prep Your Home & Car For The Season
It's common for winter travel to trigger anxiety, so it's important to prep your car in advance for the season. Be sure to book a maintenance visit to check tire pressure, top up your winter windshield fluid, and put on winter tires for extra traction in winter weather. Driving conditions can be unpredictable in the winter, and can often involve ice and fog, so it's important to always drive slowly and leave plenty of distance behind cars.
Aside from your car, it's important to also prep your home for the season in advance to limit anxiety. Consider having your furnace serviced, inspect your windows for leaks and turn off any faucets outside. Adequately preparing for the season in both your home and car can help to limit anxiety and ensure you feel safe and secure as the winter season begins.
Find a Hobby or Project
The winter can be an incredible time to dive into a new project or hobby. It's common to want to hibernate in the winter and you might not be as booked and busy with social plans. With that being said, the winter can be a great opportunity to explore a new passion.
You could consider taking a course, learning a new skill, or starting a project you've always wanted to do. Having something to keep your mind busy is a great tool to prevent winter anxiety and boost your mood.
Talk to a Therapist
Lastly, it can be helpful to talk to a therapist regularly to get professional strategies for your specific situation and talk about what you're feeling. Healthline explains that it may be time to consult a professional if your winter anxiety or seasonal affective disorder is affecting your daily functioning.
If going outside to speak with a therapist in an office setting increases your winter anxiety in any way, there are many options to communicate with a therapist over video chat or on the phone to make the process as seamless and simple as possible.