Wrinkles, loss of volume, and a hollow appearance are all a natural part of aging, but these effects can be delayed with proper nutrition, skincare, and exercise. If you're still searching for a rejuvenated appearance, however, there are certain procedures you can do to revive some youthfulness to the skin.
One of these procedures is a facelift, which works to smooth skin texture and plump the skin. A traditional facelift requires patients to undergo surgery, but a liquid facelift uses dermal fillers to achieve a similar effect in a less invasive way. Follow along as we break down everything you need to know about a liquid facelift and if you're the right candidate to book the procedure.
What is a Liquid Facelift?
A liquid facelift is a non-surgical facelift that uses dermal fillers to restore volume to hollow areas, smooth fine lines, and plump the face to a more youthful appearance. A liquid facelift achieves similar results to that of a traditional facelift but is considerably less invasive and requires little to no downtime.
According to Aedit, a variety of injections can be used to perform a liquid facelift. Juvederm, Radiesse, and Sculptra are a few of the most common fillers that are used and Botox is also typically used alongside the above to enhance and extend results.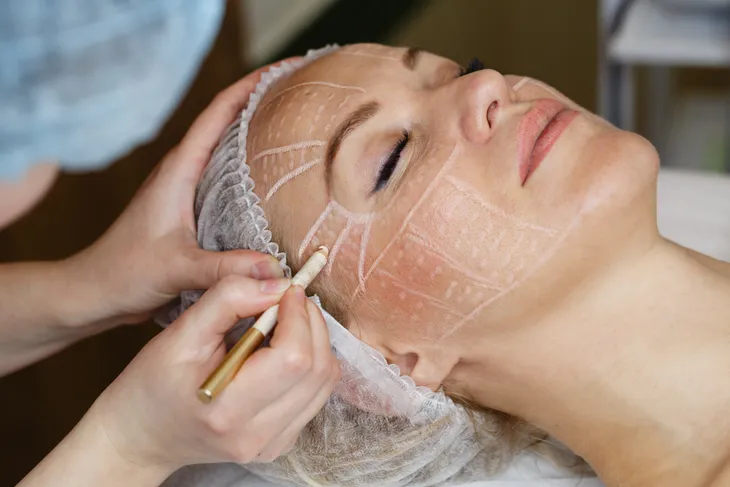 Ideal Candidate for a Liquid Facelift
The ideal candidate for a liquid facelift is a young to middle aged-individual with minor wrinkles and limited sagging of the skin. A few of their concerns may include volume loss in the cheeks, vertical lip lines, sagging jowls, or crow's feet.
The liquid facelift should be avoided by anyone who may be pregnant, nursing, or has an allergy to lidocaine.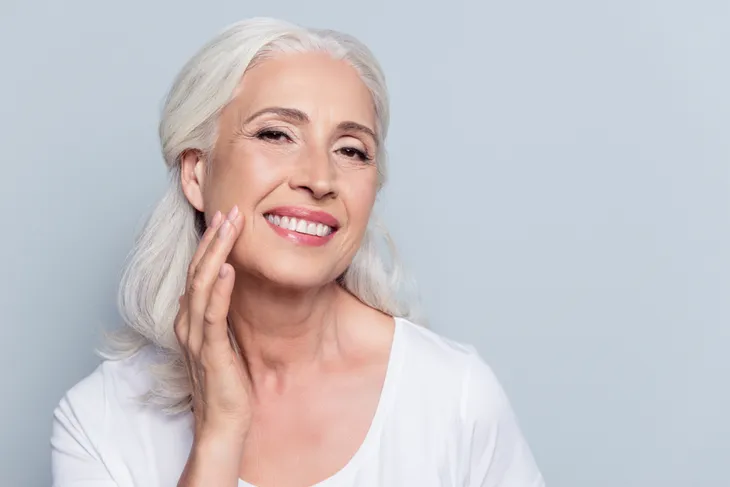 Benefits of a Liquid Facelift
There are a few major benefits to a liquid facelift vs. the traditional facelift. A liquid facelift is minimally invasive and requires little to no recovery time. It's recommended for patients to expect minor swelling and redness and to avoid significant movement of the face, but full activity can be resumed after just one week.
Patients can expect to see immediate results with a liquid facelift and will notice a tighter, more rejuvenated appearance. This procedure will successfully plump fine lines, smooth skin texture, lift jowls and increase volume in hollow areas of the face to restore a youthful look to the skin.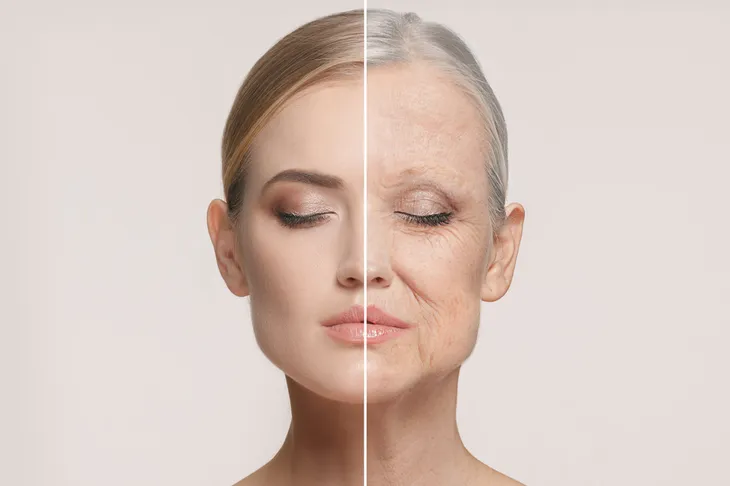 The Cons of a Liquid Facelift
When determining whether a liquid facelift is right for you, it's also important to look at a few of the cons. One of the major cons of the liquid facelift is that the results are only temporary, which means maintenance appointments will be required every year or two. The duration of the results and maintenance treatments will vary depending on the patient's concerns and the areas being treated.
Another con to the liquid facelift is that it does not address excessive sagging skin. If this is a concern of yours, the liquid facelift may not be the best option to get your desired results.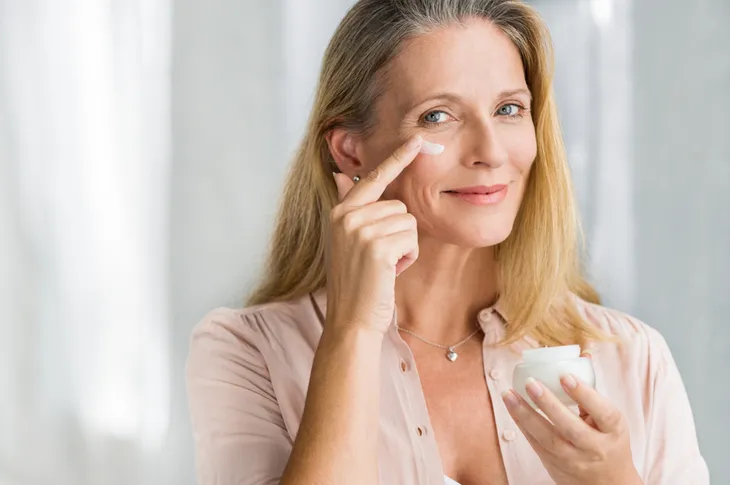 Pre-Treatment Prep
While a liquid facelift is not invasive in comparison to traditional surgical facelifts, there are still a few recommendations that patients should adhere to before their procedure. It's recommended that patients should:
Avoid alcohol for 24-hours before the procedure
Avoid anti-inflammatory drugs or blood-thinning medication
Reschedule if a rash, sunburn, or blemish occurs on the areas that are to be injected
Avoid wearing facial makeup to their appointment
Get plenty of rest the night before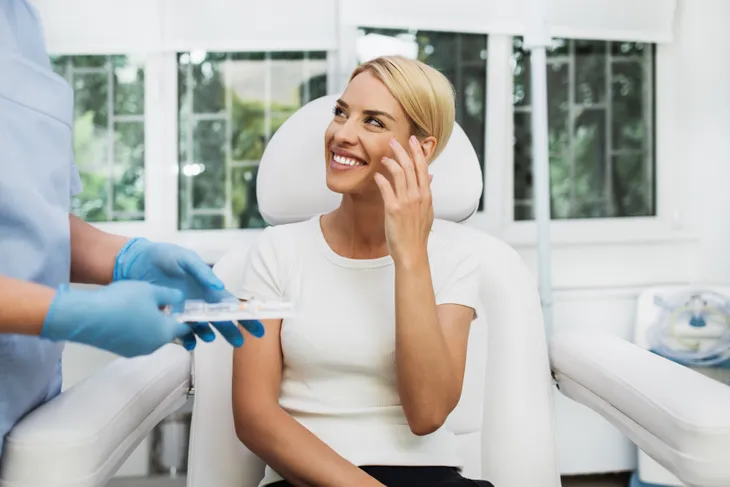 Liquid Facelift Recovery
According to Healthline, recovery from a liquid facelift is relatively minimal. The whole procedure should only take about 15 to 30-minutes and a few common side effects include bruising, swelling, and redness.
Full activity can be resumed after one week following a liquid facelift, but patients should try to rest for 24-hours after treatment. Patients should be able to go to work following the treatment if necessary but may want to take some time off if the bruising is intense.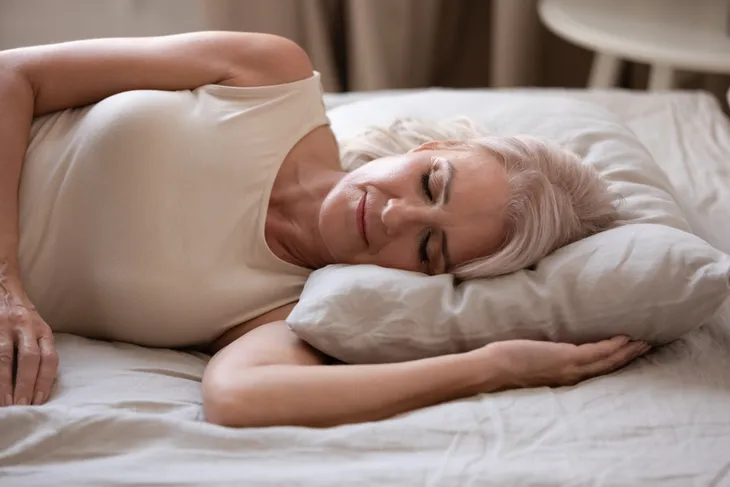 Results
The results of the liquid facelift should be immediate unless poly-L-lactic acid was used, in which it may take a few weeks to see results. While the results will be noticeable, patients should be aware that they will be more subtle than a traditional surgical facelift.
The results will smooth skin texture and plump wrinkles, as well as target any areas of focus or concern. This may include plumping the lips, reducing the hollow area under the eyes, adding volume to hollow cheeks, or smoothing wrinkles around the eyes, forehead, and lips.
Possible Side Effects And Risks
Since a liquid facelift is not an invasive procedure, there are typically minimal side effects. A few normal side effects patients should be aware of include temporary swelling, bruising, and redness. Patients are most likely to experience bruising if the filler is being injected around the eyes.
Adverse reactions to a liquid facelift are rare, but a few risk factors that patients should be aware of include:
allergic reactions
bacterial infections, such as staph or strep infections
filler that may enter the blood vessels, causing skin necrosis
flu-like symptoms
It's recommended to call a doctor immediately if patients experience any of these side effects following their procedure.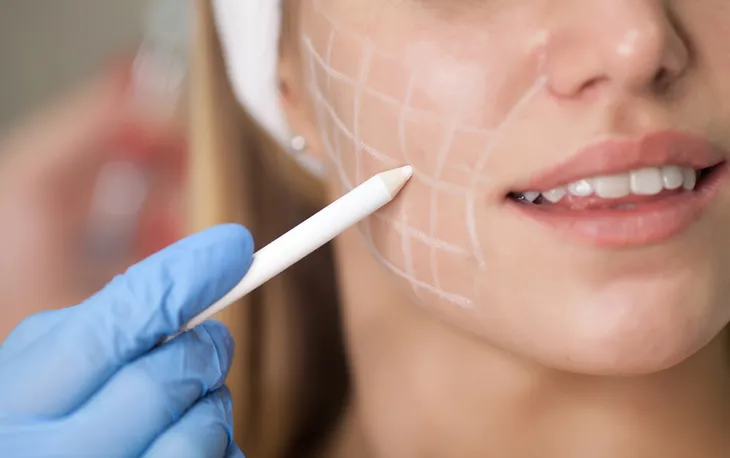 Cost Breakdown
The cost of a liquid facelift varies greatly depending on geographic location, the type of filler used, how much filler is used, and the doctor's rate. Patients can expect a liquid facelift to range in cost from $400-$2000 depending on the above factors.