The change of seasons from summer to fall is a great time to evaluate your wellness routine.
You could consider a vitamin D supplement, booking a checkup with your doctor and drinking more water to care for your physical health.
For your mental health, you could consider a new hobby, embracing slowing down, and making plans to look forward to.
With the change of seasons from summer to fall, it's important to check in on your wellness routine. Some of the routines you practiced in the summer may not be as feasible with the change in season, and the gloomier weather may take a toll on your mental health. It's common to also experience exposure to more viruses in the fall time, so it's especially important to boost your immunity.
While the fall time can be beautiful and cozy, it's important to prepare yourself for the changes to keep you feeling happy and healthy. Follow along as we breakdown some wellness tips to keep you healthy this fall season.
Vitamin D Supplement
According to MayoClinic, vitamin D is an essential nutrient for building and maintaining healthy bones. Vitamin D is also anti-inflammatory and supports immune health, muscle function and brain activity.
Most of our vitamin D intake comes from the sun. It's common to experience a decrease in vitamin D in the fall and winter seasons since there tends to be less sun and we often spend less time outdoors. To ensure we're receiving enough vitamin D, it may be helpful to consider taking a vitamin D supplement during the fall and winter months.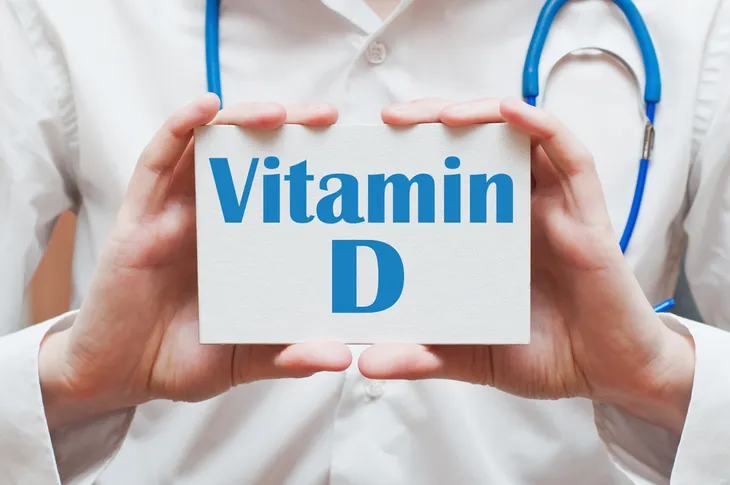 Boost Immune System
Flu season typically starts as the weather gets colder, so it's important for your immune system to be in the best shape possible ahead of the season. To ensure you stay healthy this fall, try to add immune-boosting rituals into your routine.
You can boost your immune system by eating a well-rounded diet with healthy foods. Consider adding some popular foods that contain vitamin C and are known to boost health and immunity such as oranges, garlic, ginger, spinach and almonds. You can also add in immune-boosting activities such as washing your hands frequently, drinking plenty of water and exercising regularly.
Deep Clean Your Home
The fall season is the perfect time to deep clean your home. With so many viruses and flu season upon us, it's important to keep the main areas in your home clean and disinfected. While one deep clean can certainly help with spreading germs, it's important to maintain this routine weekly, if not daily, during the fall and winter months when viruses are easily spread.
Common areas with high traffic that are important to keep clean are bathrooms and kitchens. You could also go the extra step to disinfect commonly used items such as doorknobs, remotes, keyboards, cell phones and tablets.
Buy Seasonal Foods
There are so many delicious fall foods that you can incorporate into your lifestyle to elevate your meals this autumn. Be sure to take advantage of all the in-season fall produce such as apples, sweet potatoes, beets, broccoli, eggplant, kale, cranberries, turnips, pumpkin, squash, and much more.
With longer nights and a slower pace, fall is the perfect time to experiment with new healthy recipes or even try a new produce item you don't typically buy. Bone broth is another great immune-boosting food, and makes for the perfect base for a delicious fall soup.
Drink More Water
It's common to reach for water less in the fall and winter months, but it's important to break this habit and to continue to stay hydrated. Medical News Today explains that drinking water can improve your energy and brain function, boost the immune system, prevent headaches, relieve constipation, boost skin health, maintain blood pressure and lubricate your joints.
The amount of water needed varies person to person, however, the U.S. National Academies of Sciences, Engineering, and Medicine suggests that the average recommended daily intake of water is 3.7 liters for men and 2.7 liters for women, from both food and drink.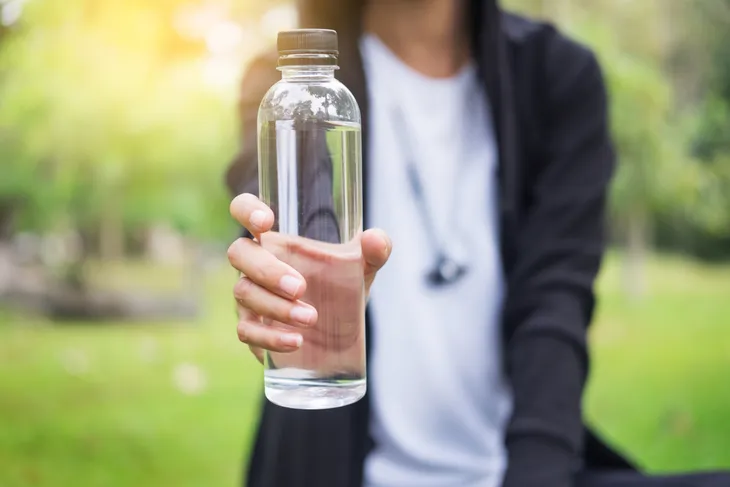 Consider the Flu Shot
The fall season is known to be the beginning of flu season, so it may be helpful to consider getting the flu shot. The Centers for Disease Control and Prevention recommends getting the vaccine before the end of October to receive the most benefit from the shot.
Mayo Clinic explains that since the flu virus evolves so quickly, it's necessary to get a flu shot every year since last year's vaccine may not protect you from this year's viruses. The flu shot is slightly adjusted each year to keep up with rapidly adapting flu viruses.
Switch up Your Fitness Routine
A great way to feel refreshed and motivated as the seasons change is to switch up your fitness routine. It's easy to want to hibernate and stay inside as the weather cools, but it's important to keep up an active lifestyle to boost your health, energy and mood.
The cool, crisp weather is the perfect time to go for a run without getting too hot. You could also consider joining a new class to challenge your body in a different way, such as boxing or zumba, or join a pilates or yoga studio. Your fall activity could be as simple as raking the leaves in the backyard or going for a walk around the block.
Schedule an Annual Check Up
Many viruses tend to pop up during the fall and winter months, so it's important to schedule an annual check up during this time of year. Many people tend to put off scheduling these appointments, but do yourself a favor and schedule the physical, bloodwork or health test that you've been putting off.
Many people experience a slower pace of life during the fall and winter months, so this is the perfect time to schedule your checkup and complete your routine screenings to ensure you can stay healthy all year long.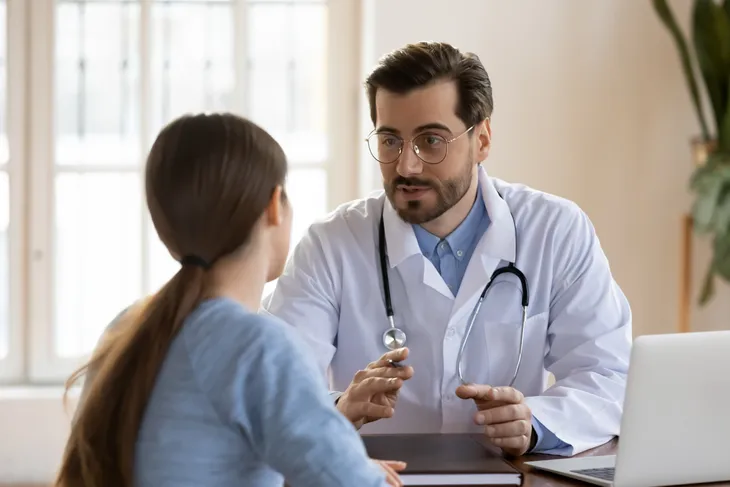 Care For Your Skin
A slower pace of life means more time to truly take care of yourself. The fall is a great time to invest in your skin and take the extra time to care for it. It's common for our skin to become dry and flaky as the weather cools, so there's no better time to evaluate your skincare routine and consider adding in more hydrating, rich products.
Some swaps that may be helpful include putting away your gel or foam-based cleansers in favor of something with more of a milky or creamy consistency. You could also switch out your lighter summer moisturizer for something more thick and rich to boost your skin's hydration and combat dryness.
Embrace Slowing Down
The fall is a great time to take the opportunity to slow down and truly rest. It's common to spend more time indoors during the fall and less time engaging in busy lifestyles or a schedule packed with social events. Take this time to truly reset and do activities that help you feel relaxed and fulfilled.
You could take more time to read a book, meditate, watch your favorite movies or cook a seasonal meal. You could go for a nature walk to appreciate the fall foliage, visit a farmers market or simply cuddle up on the couch with a warm drink.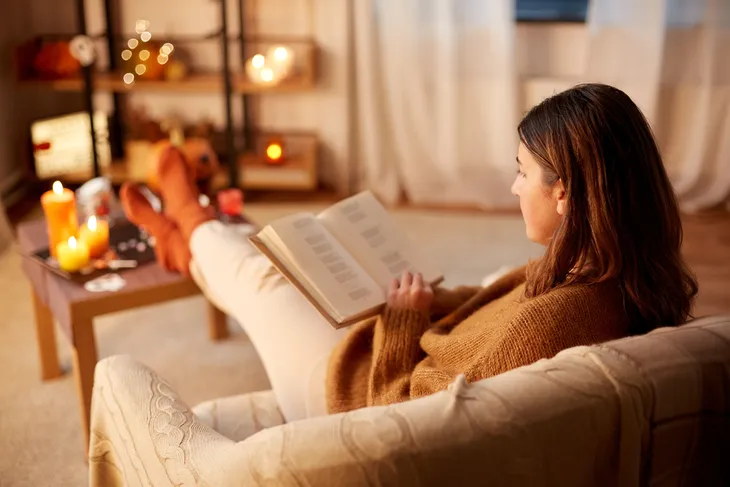 Consider a New Hobby
If you've had a hobby in the back of your mind that you've always wanted to try, the fall time could be the perfect opportunity to give it a go! With a slower pace of life and more free time, you could consider pursuing something new that interests you.
Perhaps it's a DIY home project, learning to play an instrument or enrolling in a class to learn something new. Maybe it's reading a new book, knitting a scarf, discovering new music, or learning a new sport. You may surprise yourself and find a new passion along the way!
Make Cold Weather Plans
Having an event to look forward to can significantly improve mental health, especially for those who tend to experience "cabin fever" when the fall rolls around. Whether this is a dinner with friends, or a getaway to somewhere tropical, it's nice to have something to look forward to that makes you feel happy and fulfilled.
You could even consider creating a bucket list of things to do this fall season to help you embrace the new season. Some fun autumn activities could include a fall road trip, a visit to a pumpkin patch, a seasonal dinner with family, a scary movie marathon, or hosting a football party with friends.