It's normal for your skin to become dry, dull, and flaky during the cooler fall and winter months.
Switching to thicker, hydrating skincare products can help to combat dryness and support the skin barrier.
Some hydrating skincare ingredients to look for include squalene, hyaluronic acid, glycerin, ceramides, and more.
The change of seasons from summer to fall often means cooler temperatures and a drop in humidity. While this time of year is beautiful, the drastic weather changes and dry air can often affect our skin. It's important to evaluate your skincare routine heading into the cooler months and consider if it may be beneficial to switch out some products better suited to fall.
It's expected to notice some changes in your skin as the summer fades into fall. Maybe you notice that you skin feels drier, or that you have some new sun spots from summer beach days. This means that it may be time to switch out a few products or add in some new products to cater to your new seasonal skincare needs. Follow along as we breakdown some tips and tricks to transition your skincare routine into fall and winter.
Skincare and Fall Weather
It's normal to experience changes in your skin as the weather begins to cool and humidity levels drop. You may notice that your skin appears dull, dry, red or even flaky. We also tend to spend more time indoors as the weather cools down, which can further strip our skin of moisture.
While there are some changes you should make with your skincare routine heading into fall, there are many steps that you should continue to do as you did in the summer, such as protecting your skin from the sun. Follow along as we breakdown everything you should know about transitioning your skincare routine into fall.
When to Make the Switch
There's no perfect time to transition your skincare routine into fall, but it's important to monitor the weather and how your skin feels to navigate when the time is right. New York-based dermatologist Dr. Dhaval Bhanusali suggests paying attention to your skin and noticing if it begins to feel dry or flaky.
It's also important to pay attention to how your face feels after you wash it. You may notice that your skin feels tighter, which signifies a change in humidity. This may be your sign to switch up your routine and add in some more weather-appropriate products. You can always switch back to your summer products if there's a peak in temperature or humidity in the fall months as well.
Ingredients and Formulas to Look For
The base of your skincare routine should remain consistent throughout the year, but there are some ingredients and formulas that may be better suited for the fall and winter. When it comes to cleanser and moisturizer, board-certified dermatologist Dr. Marisa Garshick suggests trading in your lighter summer options with those that have a creamier or more hydrating base.
Swap out gel or foam-based products for those with richer ingredients such as squalene, hyaluronic acid, glycerin, and ceramides. Since there is less humidity in the air, these products will help support the skin barrier and prevent moisture loss.
Opt for a Creamy Cleanser
One of the first swaps you can make heading into fall is switching out your summer cleanser for something more hydrating. While many people opt for gel or foam-based cleansers during the summer to decrease oil production, this may not be the best option for fall.
According to board-certified dermatologist Dr. Andrea Lamb, the skin produces less oil in the cooler months so it's best to opt for something gentle, milky and cream-based. This will provide your skin with a gentle cleanse without further stripping it of moisture.
Try a Thicker Moisturizer
Another simple skincare swap you can make heading into fall is opting for a thicker moisturizer. It's common to reach for a moisturizer that is lightweight and gel-based in the summer, but our skin tends to need more rich hydration in the cooler months.
Thicker moisturizers that contain ingredients such as glycerin, ceramides and hyaluronic acid will help to hydrate the skin and restore the lipid barrier, according to Dr. Lamb. Another helpful tip is to apply your moisturizer to slightly damp skin to lock in moisture before it has the chance to escape.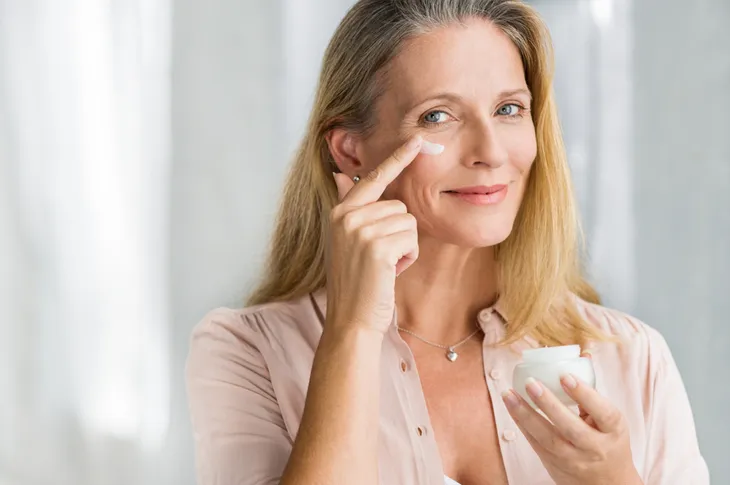 Treat Sun Spots
The fall is a great time to heal some of the damage the sun may have caused on your skin in the summer months. Dr. Garshick shared that the fall is the perfect time to incorporate ingredients that work to brighten the skin and treat sun spots.
Some at-home treatment options for sun damage are products with ingredients such as vitamin C, exfoliating acids, and retinol. The fall is also a great time to consider any professional treatments. Chemical peels and lasers can help to treat and eliminate sun damage.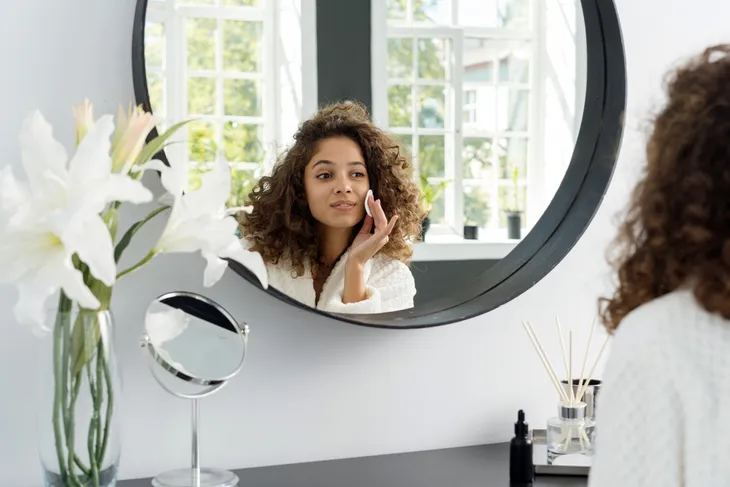 Add Retinol into your Routine
Retinol is one of the most powerful products to transform your skin, and the fall is a great time to incorporate it into your routine. It's important to note, however, that retinol can cause sensitivity to the sun, inflammation and redness, so a general rule of thumb is to avoid it or cut down on it in the summer.
Retinol is the gold standard of anti-aging and can transform your skin texture and tone. This product can be incorporated more easily into your routine in the cooler months because you can worry less about sun sensitivity. With that being said, it's still important to use an SPF when using retinol. Experts recommend using retinol at night and to top it with a thick moisturizer to lock in hydration.
Cut Back on Exfoliator
While it might be tempting to exfoliate your flaky, dry skin in the cooler months, it's actually recommended by experts to cut back on harsh scrubs and toners in the fall. Dr. Garshick explains that it's important to be gentle on the skin barrier in the fall and avoid stripping the skin of natural oils by using harsh scrubs or abrasive toners.
It's easy to overdo it when it comes to exfoliating, so it's best to opt for something gentle and to use it sparingly. Try to limit your use of an exfoliator to one to two-times a week in the cooler months and be sure to opt for something gentle that's free of ingredients that will strip the skin and disrupt the skin barrier.
Add a Hydrating Serum
If you're looking for an extra boost of hydration in your skincare routine, the fall might be a good time to incorporate a hydrating serum. This extra step can take your skin's hydration to the next level since serums contain more potent ingredients to help lock in moisture.
A hydrating serum can boost the skin's ability to produce collagen, elastin, and hyaluronic, according to board-certified dermatologist Dr. Jordana Herschthal. A hydrating serum can also target cell renewal, protection, and hydration, among other concerns.
Add a Body Lotion
Aside from your face, the skin on your body can also use some extra love in the cooler fall and winter months. When summer ends, you may notice that your skin starts to feel dry and itchy since there is less moisture in the air to keep you hydrated.
To keep your skin hydrated and avoid dryness, it's best to incorporate a rich body lotion into your routine. You could apply this daily or post-shower, depending on how dry your skin is. Dr. Herschthal recommends avoiding lotions with drying and irritating ingredients, such as fragrances.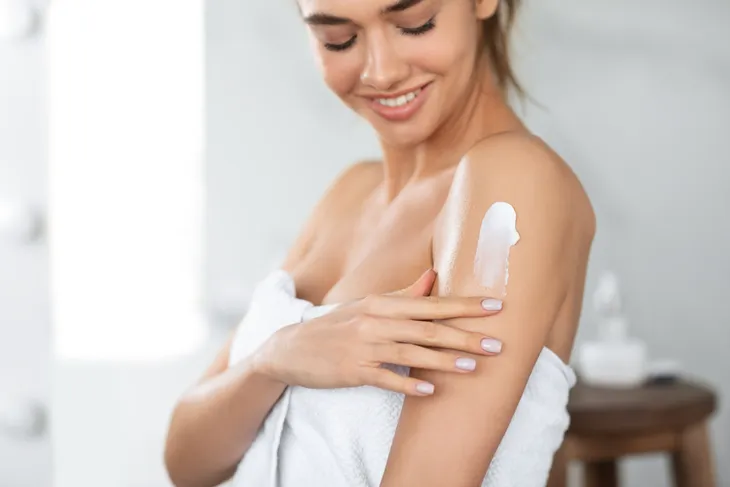 Add a Lip Balm
Just as our skin tends to get more dry in the fall and winter months, it's also common for this to happen to our lips. As the weather cools, you may notice that your lips begin to feel chapped or extra dry. To avoid this, try adding in a thick lip balm, treatment or mask into your fall skincare routine.
Some ingredients to look for when it comes to lip treatments are those that contain petrolatum, glycerin, beeswax, or oils to lock in moisture, according to Dermstore. You could also get into the routine of applying an overnight lip mask before you go to sleep each night to help actively prevent dry, chapped lips.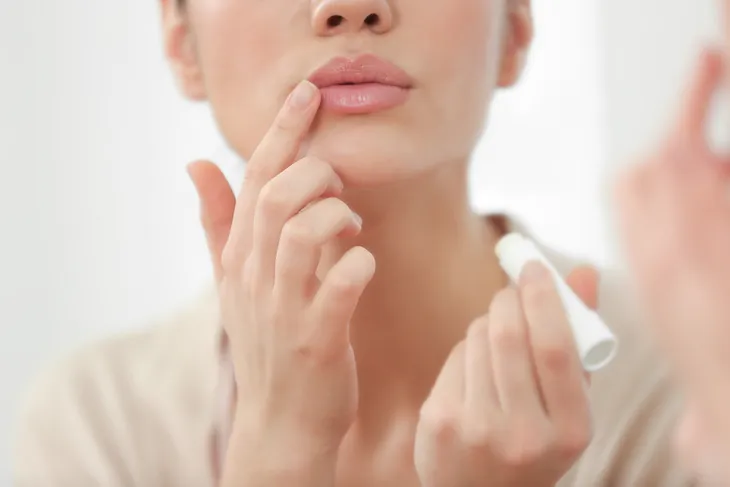 Invest in a Humidifier
Adding a humidifier into your space can also make a major difference in your skin during the fall and winter months. We are surrounded by a lot of dry heat in the cooler months from our homes, apartments and offices. The dry air and low humidity levels can cause the skin's natural moisture barrier to become dry and flaky.
When shopping for a humidifier, try finding one that has a tank that can last a few days to avoid the hassle of having to add water to it every night. If you plan to keep a humidifier in your bedroom, it's recommended to turn on your humidifier an hour before going to sleep to give the moisture a chance to circulate in your room.