Everyone needs pampering every once in a while. So why not treat yourself to a day at the medical spa? But before you book your appointment you'll need to decide what type of treatment you want.
Unlike day spas, which typically focus on relaxation and surface-level beauty treatments, med spas can treat deeper issues like age spots, stubborn fat, unwanted hair growth, and more. To help you decide, here's a look at which med spa treatments are trending for 2023!
Chemical Peels
Want to improve the appearance of your skin on the face, neck, or hands? A chemical peel might be the perfect med spa treatment for you. A chemical peel is a technique that aims to improve and smooth the texture of your skin. This treatment is meant to remove the outermost layers of the skin, to reveal new, regenerated skin that is typically smoother and less wrinkled.
The Mayo Clinic says depending on the issues you're addressing, med spas typically offer three options:
A light chemical peel, which is used to treat fine wrinkles, uneven skin tone, dryness, and acne.
A medium chemical peel, which is used to treat uneven skin tone, wrinkles, and acne scars.
A deep chemical peel, which is used to treat deeper wrinkles, scars, or precancerous growths.
During the treatment, a chemical solution is applied to the skin. The solution exfoliates the skin and eventually, the outer layer will peel off. After the treatment, your skin will be red, tight, irritated, and possibly swollen. It's important to follow the dermatologist's directions for sun protection, cleansing, and moisturizing. And be sure to avoid scratching, rubbing, or picking at your skin as it heals.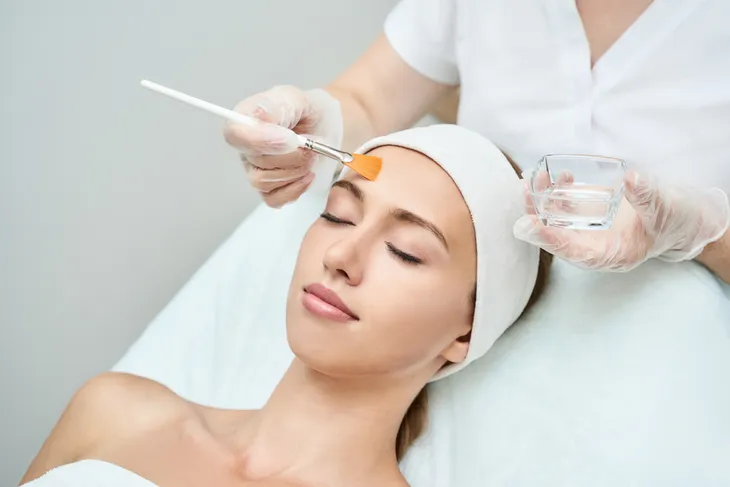 Laser Hair Removal
Laser hair removal continues to be one of the most popular med spa treatments. This effective treatment can help get rid of unwanted hair. Say goodbye to endless hours of shaving or painful waxing!
Common treatment areas are the legs, armpits, upper lip, chin, and bikini line, however, it is possible to treat unwanted hair in almost any area (except for on and around the eyes). The Mayo Clinic notes that skin with tattoos shouldn't be treated.
Bridgetown Aesthetics explains the treatment works by using pulses of laser light to destroy hair follicles. During the treatment, the dermatologist will place the laser on your skin and a pulse from the laser will destroy the root of the hair, preventing it from growing back. Another benefit to laser hair removal is it's less painful than tweezing or waxing and treatments are quick — some only take 10-minutes! The source says most people will be hair-free within 7 to 10 treatments.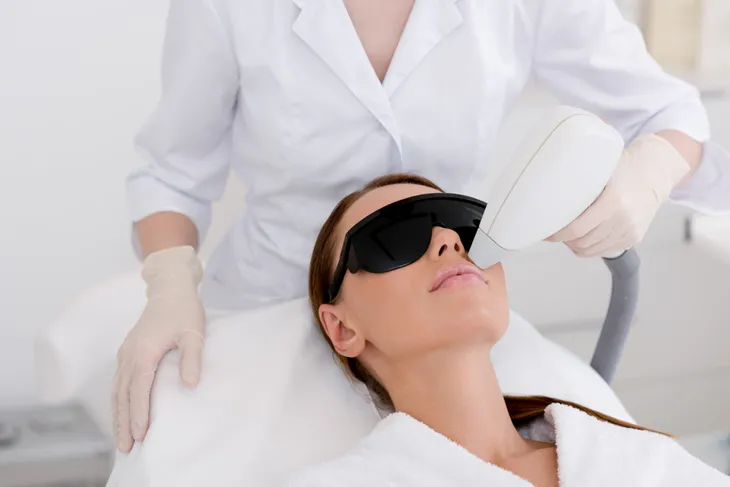 Microdermabrasion
Microdermabrasion is another popular treatment for rejuvenating the skin. According to the America Med Spa Association, it's used as a method of exfoliation and can help treat light scarring, skin discoloration, sun damage, and stretch marks. Healthline says it can also help treat melasma, enlarged pores, acne and acne scars, as well as age spots.
Depending on the area you're treating, the source says the procedure can take about an hour. The provider will use a handheld device to "gently spray on the particles or sand away the outer layer of skin in the targeted areas." After the treatment, a moisturizer and sunscreen are applied to the skin. It's important to protect your skin from the sun as it'll be more sensitive to the sun for the few weeks following the treatment.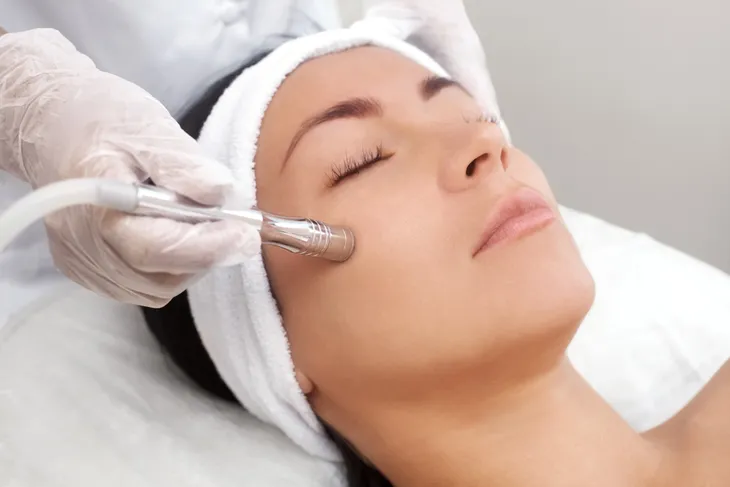 CoolSculpting
Many people turn to fad diets or intense workout routines to get rid of stubborn fat but there is a treatment that can help remove excess fat in stubborn areas. This is known as CoolSculpting or cryolipolysis. What makes this procedure so attractive is that it's a non-surgical alternative to liposuction that reduces fat. It works by utilizing controlled cooling to help get rid of stubborn fat.
Bridgetown Aesthetics says the procedure is performed by applying a cooling solution via an applicator to freeze the targeted area. First, you'll feel intense cold but the area becomes numb within 5- to 10-minutes. The source says a vacuum is then used to remove the fatty tissue. The procedure typically takes 35- to 45-minutes and can be used on any area of the body. Some of the most common areas include the hips, neck, stomach, arms, thighs, and low back. Medical News Today says another major benefit of CoolSculpting is it delivers lasting results, meaning it destroys fat cells so they will not return.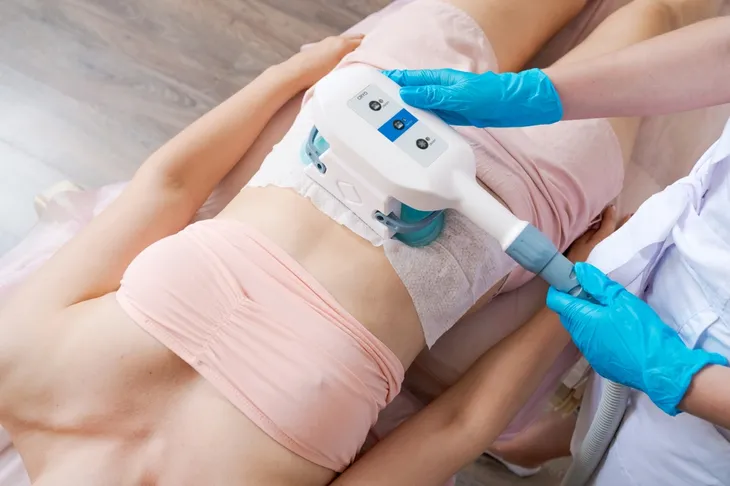 Botox and Filler Injections
Botox and filler injections may be one of the most popular med spa treatments, especially in 2023. This is because they're effective anti-aging treatments for reducing the appearance of fine lines and wrinkles and they can help plump the skin. Even young individuals are turning to these treatments, primarily for prevention.
Botox is effective because it relaxes the muscles under your skin. Healthline explains that wrinkles develop when you make the same facial expressions over and over again but Botox helps limit those expressions, which in turn can help prevent wrinkles from developing. Popular targeted areas include the forehead, the lines around the eyes, and the "smile lines" around the lips or chin.