There has been a lot of buzz around Ozempic and its ability to help people lose weight, particularly celebrities. Despite its association with celebrities and weight loss, Ozempic is not a weight loss drug. It's actually a medication for adults with type 2 diabetes to help manage their blood sugar levels.
The internet can be a breeding ground for weight loss fads or trends, and of course, the spread of misinformation. To combat this, we're looking into everything there is to know about Ozempic for weight loss, including how it works, if it's safe to use for weight loss, and any potential side effects…
What is Ozempic?
Ozempic is a prescription medication available under a brand name that is primarily used to manage type 2 diabetes in adults. Alongside a proper diet and exercise, Medical News Today explains that it works to improve blood sugar levels. It also reduces the risk of severe cardiovascular complications in adults with cardiovascular disease and type 2 diabetes. However, it's not for people with type 1 diabetes, diabetic ketoacidosis, or anyone with a history of pancreatitis.
It comes in a liquid solution form that needs to be administered via subcutaneous injection. The medication is available in a pen form that individuals can use to self-inject, and in four different strengths. According to the source, each pen provides a different Ozempic dose, and individuals should use it according to their prescribed dosage.
How Does it Work?
The active ingredient in Ozempic is semaglutide, which belongs to the glucagon-like peptide-1 receptor agonists (GLP-1 agonists) class of drugs. Semaglutide is a hormone the body produces after consuming food. According to the National Post, the medication primarily targets the pancreas by promoting the production of the hormone that regulates glucose in the blood to manage blood sugar levels.
However, it also affects the brain by enhancing feelings of satiety and using energy from stored fat cells for the body's energy requirements. Dr. Sean Wharton, medical director of the Wharton Medical Clinic in Toronto explains that semaglutide may regulate appetite and access brain areas involved in appetite regulation. Studies have also reported that the medication can effectively reduce body weight and cravings for specific types of food.
Ozempic and Weight Loss
While it is an FDA approved drug, it is important to note that it is not currently approved by the FDA for weight management purposes. However, the use of Ozempic may lead to a decrease in appetite, and therefore, individuals with diabetes who take the medication often experience weight loss, explains Medical News Today.
However, in certain instances, doctors may opt to prescribe the drug off-label for weight management purposes. This is the practice of using a drug for a purpose other than its FDA-approved use. If this is the case, it's essential to follow doctor's instructions and direction, warns Medical News Today. Wharton also tells the National Post that the medication must be used alongside a healthy diet for optimal results. Semaglutide is not a fat-melting medication. All it does is helps people eat properly by sustaining caloric restriction on their chosen diet plan.
If you have any concerns or questions about using Ozempic for weight management, talk to your doctor.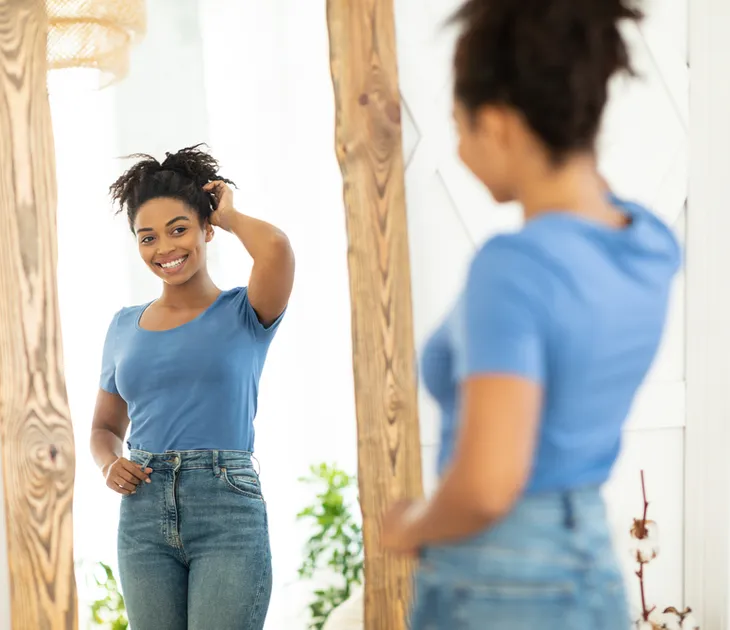 Is it Safe?
Ozempic is considered a safe medication with several benefits, says Fatima Cody Stanford, M.D., an obesity medicine physician-scientist at Massachusetts General Hospital, associate professor of Medicine and Pediatrics at Harvard Medical School Unit and advisory board member at Sweetch to Forbes Health. Patients with type 2 diabetes and obesity, which comprise approximately 80-percent of all diabetes cases, may receive dual benefits for the treatment of both conditions.
However, it is important to note that Ozempic may not be safe for everyone. According to the company, people with the following conditions should avoid using Ozempic:
Pancreatitis
Pregnant or breastfeeding
Diabetic retinopathy
Under 18 years of age
Problems with the pancreas or kidneys
Family history of medullary thyroid carcinoma (MTC)
Multiple Endocrine Neoplasia syndrome type 2 (MEN 2), an endocrine system condition
Similar to any other medication, always consult a doctor before taking Ozempic to determine wan appropriate dosage and whether it's safe.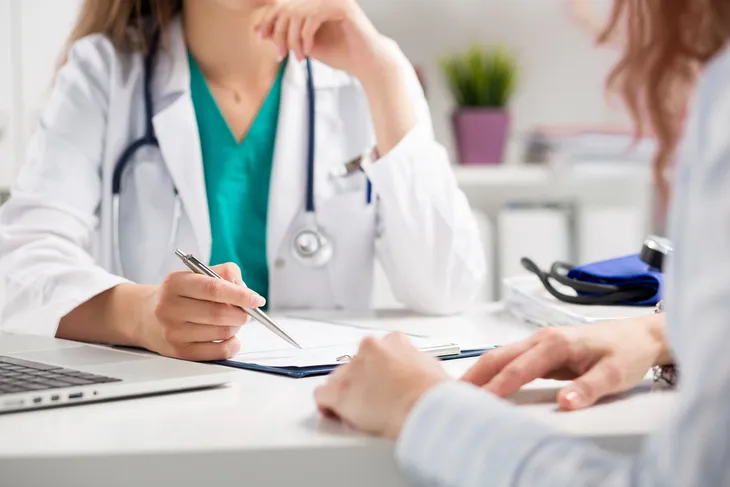 Common Side Effects
According to Healthline, Ozempic has the potential to cause mild side effects in some people, including changes in taste, abdominal pain, burping, constipation, diarrhea, dizziness, headache, flatulence, fatigue, indigestion, acid reflux, injection-site reactions, nausea, or vomiting.
Most people can manage these side effects easily, but anyone experiencing ongoing symptoms or discomfort should consult their doctor before discontinuing Ozempic, warns the source. There could also be additional side effects of Ozempic not on this list.
Although rare, Ozempic may cause serious side effects that should not be ignored. Discuss these risks with a healthcare provider before taking Ozempic. Healthline lists the following as potential serious side effects of Ozempic:
Gallbladder disease
Kidney problems
Pancreatitis
Increased risk of thyroid cancer
Allergic reactions
Hypoglycemia or low blood sugar