Aging is a normal part of getting older. As we age, we may notice more wrinkles and sagging skin on the face and in the eye area, in particular. If you've found yourself wanting to bring back some youthfulness to your eye area, it could be worth looking into a non-surgical eye lift.
Non-surgical cosmetic procedures to lift the eyes and brows have become more popular than ever in recent years. These procedures tend to create similar results to that of their surgical counterpart in a minimally invasive, natural way. Before you book your appointment, follow along as we break down everything you need to know about a non-surgical eye lift and whether or not it actually works.
What is a Non-surgical Eye Lift?
A non-surgical eye lift uses neurotoxins like dermal fillers and Botox to mimic the effects of a surgical eye lift in a non-invasive way. These injections help to solve common eye concerns such as sunken under eyes, dark circles, fine lines, and crow's feet.
According to Healthline, there are several non-surgical eye lift procedures that are offered from dermal fillers, Botox, laser therapy, and more. The exact nonsurgical eye treatment you choose will depend on your desired outcome as well as other factors such as overall health and budget. Follow along as we round up a few of the most popular non-surgical eye lift methods.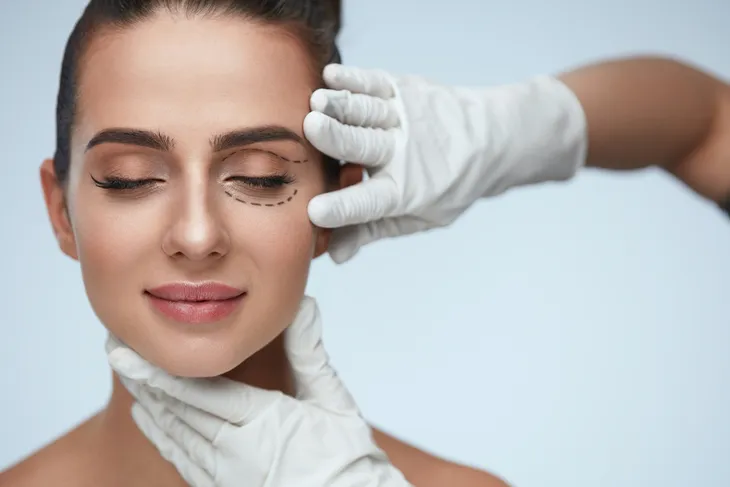 Dermal Fillers
One of the most common forms of a non-surgical eye lift is through dermal fillers which are injectibles that plump the skin and fill in wrinkles. A few of the most common brand names of dermal fillers include Juvederm, Bellafill, Restylane, Radiesse, and Sculptra.
The major benefit to the dermal filler method is that the entire procedure only takes a few minutes and requires minimal recovery time. Side effects are typically quite mild but may include swelling and redness.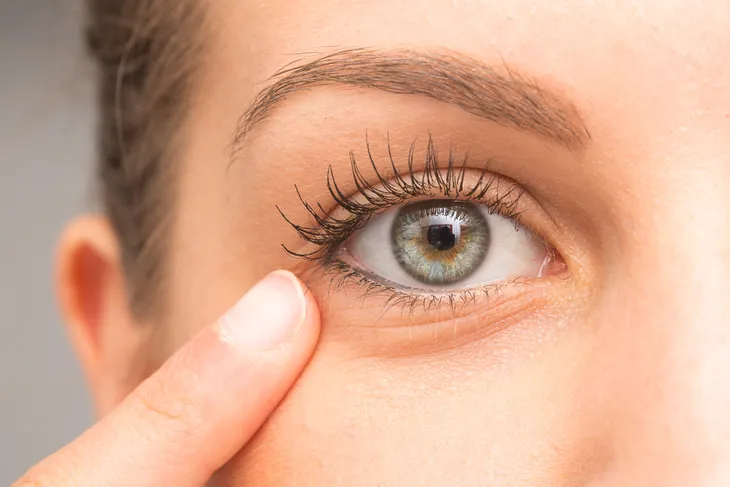 Botox
Another popular treatment method for a non-surgical eye lift is Botox, which works to smooth fine lines and wrinkles by relaxing the underlying muscle. This method works particularly well for frown lines and deep wrinkles that may form between the eyebrows.
The difference between Botox and dermal fillers is that the results with Botox are quicker, but touch-up injections are required every 4 to 6-months to maintain the results. Side effects from Botox may include numbness, headaches, or difficulty swallowing.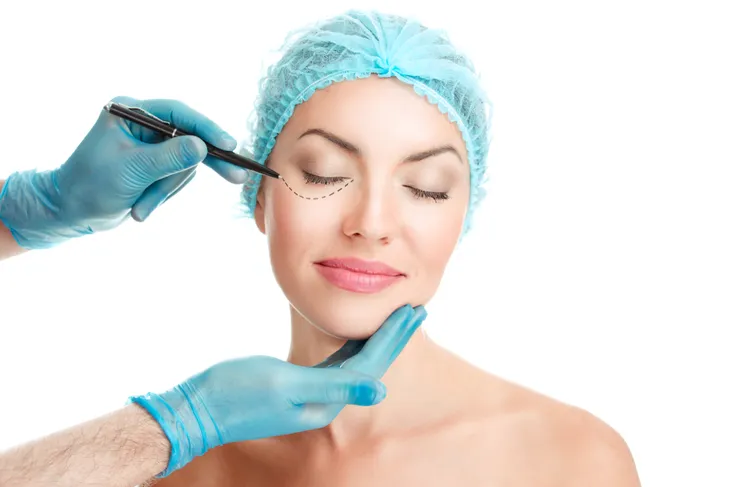 Radiofrequency Treatments
Another non-surgical eye lift method is radiofrequency treatments which stimulate collagen production and gives your skin the ability to plump wrinkles from the inside out. Common radiofrequency treatments include Ultherapy and ThermiTight.
A factor to keep in mind with radiofrequency treatments is that it may take an hour or two, which is significantly longer than dermal fillers or Botox. Results are not immediate but typically can be noticed within a few days following the treatment session.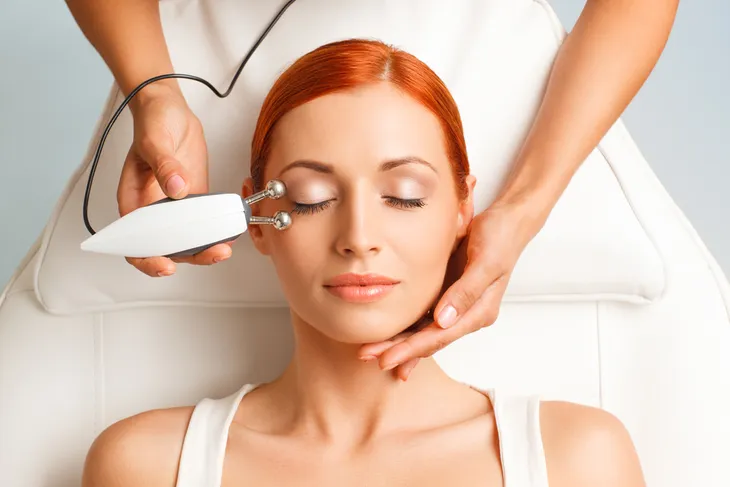 Laser Therapy
Lastly, another common nonsurgical eyelift method is laser therapy, also known as laser skin resurfacing. This method uses ablative lasers to resurface the skin by removing the upper layers. The goal is that fresh, smooth skin cells will form in the place of the old ones to reveal fewer wrinkles and a more youthful appearance.
Of all the nonsurgical eye lift methods, the laser therapy treatment has the longest downtime. Patients may experience redness and peeling of the skin for up to 10-days following the procedure.
Pros of a Nonsurgical Eye Lift
The biggest benefit of these nonsurgical eyelift methods is that they are non-invasive and produce a similar, but less dramatic effect as the surgical route. A nonsurgical eyelift will make the eyes appear refreshed and smooth any fine lines or wrinkles without the recovery period of the surgical route.
It's suggested that patients should avoid lying down or manipulating the treatment area for 3 to 4-hours after treatment, but can resume regular daily activity after 24-hours. Surgical eye lifts, on the other hand, may take 10 to 24-days for the initial wound to heal, but it could take months for the patient to have a complete recovery.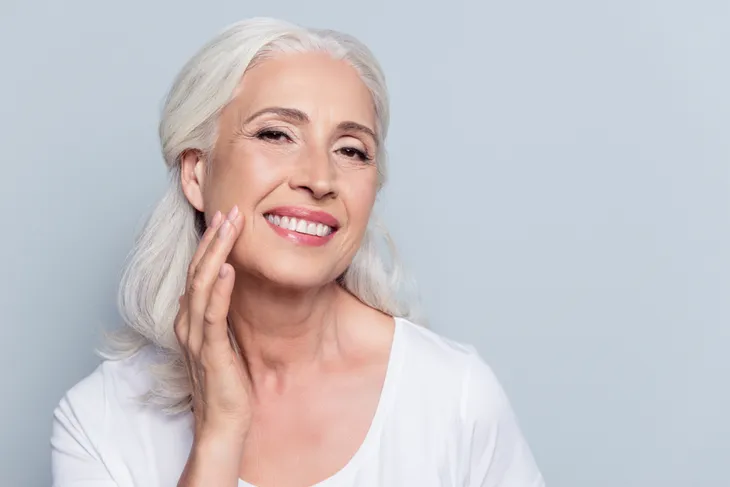 The Cons of a Nonsurgical Eye Lift
There are a few cons to keep in mind when it comes to a non-surgical eye lift as well. One factor to keep in mind is that the results of a non-surgical eye lift are temporary and will require maintenance appointments to upkeep the refreshed, youthful appearance.
The frequency of these touch-up appointments depends on the procedure route you take but are typically required approximately every 6 to 8-months. It may also take multiple appointments to get the initial desired effect that you're looking for.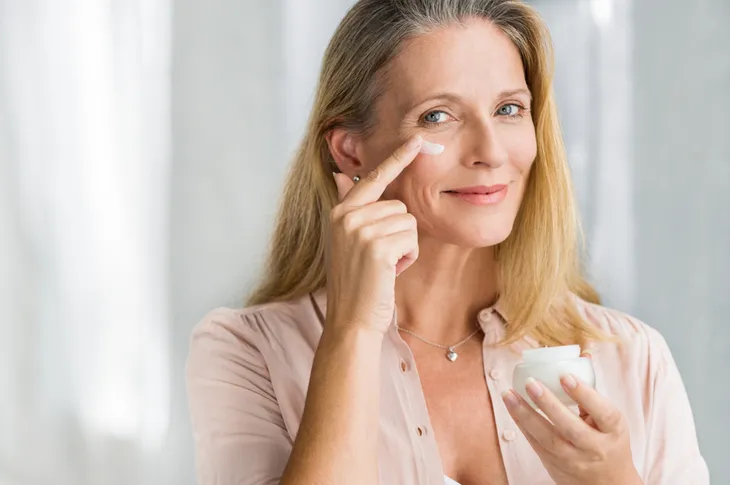 Nonsurgical Eye Lift Cost
The cost of a nonsurgical eye lift may play a large role in whether this procedure is right for you. The cost depends on the treatment method selected as well as how much product is needed to achieve your desired results. The following list summarizes what patients can typically expect for each of the treatment methods outlined above.
Dermal Fillers: The cost of dermal fillers may vary depending on the brand name and doctor used, but patients can expect to pay anywhere from $682 and $915 per syringe.
Botox: Botox is typically charged by the number of units used per appointment. The typical total cost per treatment is $376.
Radiofrequency Treatments: The average cost per radiofrequency appointment is $1,802 per treatment.
Laser Therapy: Patients can expect that the average cost of a resurfacing session using ablative lasers is $2,071.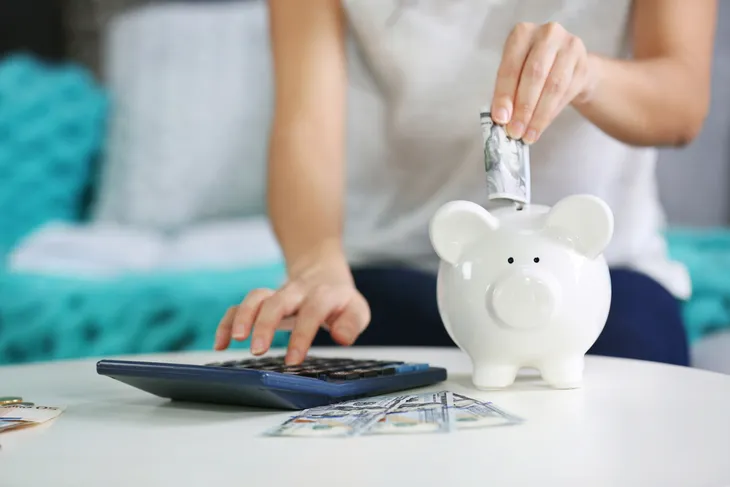 Results: Does it Work?
The major question you may be wondering when it comes to nonsurgical eyelifts is whether or not they truly work and if patients will notice a difference. A key point to keep in mind is that non-surgical eyelifts will plump the skin and fill fine lines in a subtle, natural way. Non-surgical eye lifts will not help progressed sagging skin, which is when you may want to look into surgical eyelift options.
Ultimately, if your goal is to achieve a more youthful appearance, brighten the under eyes, and smooth wrinkles, the nonsurgical route may be the perfect solution for you.