If you're someone interested in skincare, it's likely that you have a toner or micellar water incorporated into your skincare routine. A common point of confusion, however, is what exactly the differences are between these two products and which benefits each product offers. While micellar water and toner may initially come across as seemingly interchangeable products, this is actually not the case!
Follow along as we break down the true differences between micellar water and toner including which one offers more benefits, so you can truly decide which option is better suited for your skincare routine!
Micellar Water vs. Traditional Toner: The Differences
To begin, it's important to break down the differences between micellar water and toner and what their best uses are.
Micellar water is a multi-use cleansing product that consists of purified water and tiny oil droplets called micelles which act like magnets for makeup and debris. This product has recently boomed in popularity for its ability to act as a one-step solution to remove makeup and cleanse the skin without the need to add water. It's efficient and gentle without being oily and leaves the skin feeling cleansed and hydrated.
A traditional toner, on the other hand, acts as more of a second step in the cleansing process and typically isn't used as a makeup remover, but more of a treatment product. A toner is an astringent product that treats the skin by balancing pH levels and removes any excess debris or makeup in the process. A toner works to restore the skin's natural acid and fight off bacteria while also helping to tighten pores, control oil, and clarify the skin.
Ultimately, micellar water acts as more of a straightforward cleansing product that removes makeup and the day's debris, while a toner acts as more of a treatment product that helps to balance the skin and remove makeup in the process.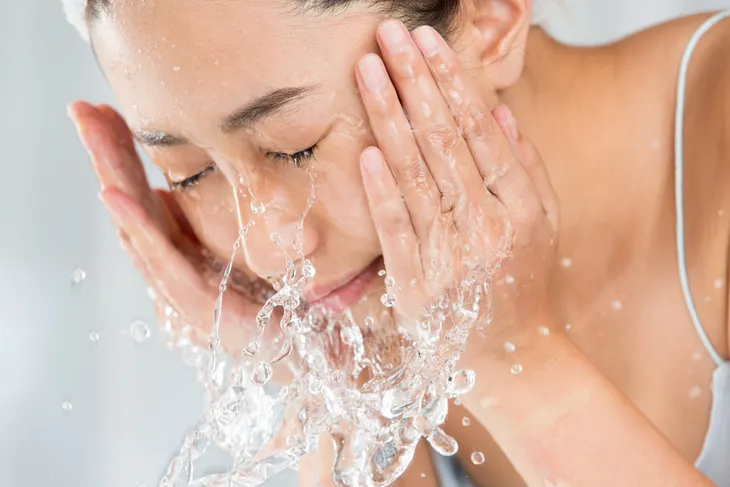 Pros/Cons Of Micellar Water vs. Toner
When it comes to deciding whether micellar water or toner is better suited for your routine, it's important to look at the pros and cons of each and how it will benefit you. We broke down the benefits and downfalls to consider of each product to make this process even easier for you!
Micellar Water Pros:
A gentle, versatile cleanser
Micellar water is a mild, non-irritating method of cleansing the skin and is suitable for even the most sensitive skin types. It melts even the toughest waterproof makeup and leaves the skin with a refreshed, cleansed, and lightly hydrated finish.
Great for on-the-go
Micellar water is a perfect travel companion as it works as an on-the-go solution to removing makeup and cleansing the skin since it doesn't require water. Whether you're on a plane or heading to the gym, micellar water is a great option to cleanse the skin effectively while you're on-the-go.
Micellar Water Cons:
Doesn't treat the skin
Micellar water is a cleansing product that removes makeup from the skin and leaves it refreshed and lightly hydrated. It doesn't, however, act as a treatment product to rid the skin of excess oil or tighten pores.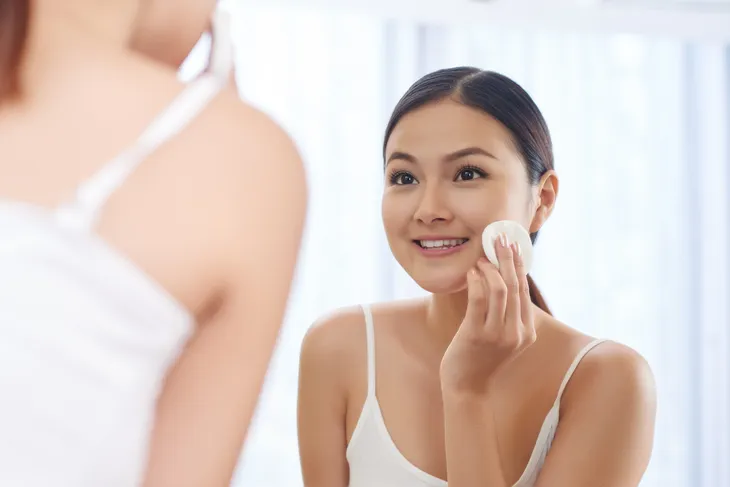 Pros/Cons Of Traditional Toner
Toner Pros:
Controls oil production and pore size
A traditional toner can help to treat the skin, control oil levels and tighten pores. Depending on the type of toner, these astringent products can sometimes contain alcohol, salicylic acid, witch hazel, or benzoyl peroxide as treatment ingredients to balance the skin's pH levels.
Removes stubborn makeup
A traditional toner works as a second step after the skin is thoroughly cleansed to help whisk away any stubborn makeup and debris that might have been left behind while cleansing.
Toner Cons:
Can be drying
If you're someone who is prone to dry skin then a more traditional toner may not be the best option for you. Toners are great for ridding the skin and pores of excess oil, however, for those with dry skin, it can sometimes strip the skin's natural oil and leave it even drier.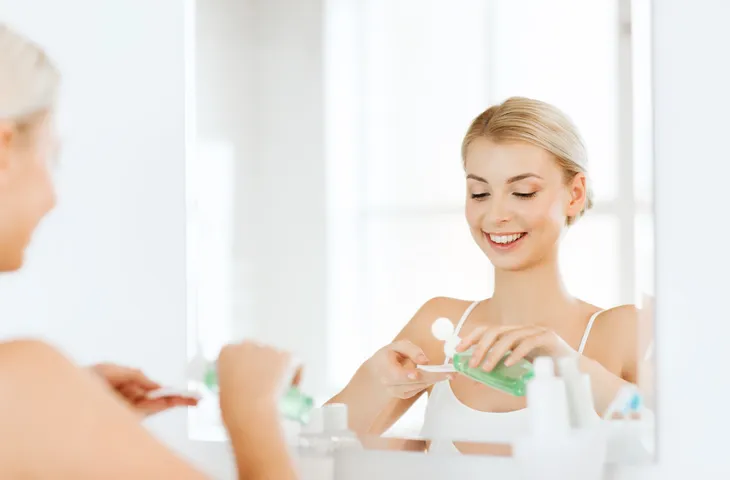 The Verdict: Which Has More Benefits?
Overall, micellar water and toner both have their own sets of pros and cons. While micellar water is gentle, effective, and works as a great on-the-go cleansing option, it's not the best when it comes to actually treating or balancing the skin. On the other hand, traditional toner can offer all the benefits of controlling oil and pore size, but can sometimes strip the skin of its natural oil, especially for those with dry skin.
Ultimately it really depends on exactly what your goal is in using the product to determine which one is better suited to your needs and skin type. If you're looking for a lightly hydrating makeup remover and cleanser, we'd suggest going the micellar water route. If you're looking for a product as a second step after cleansing to treat excess oil and remove stubborn makeup, then a more traditional toner might be a better choice.
Another way to decide is to look at your skin type. If you're someone who struggles with dry skin, micellar water might be a better option since it's more gentle and hydrating. If you struggle with oily skin, however, you might want to look at a more traditional toner to control your oil levels and balance the skin.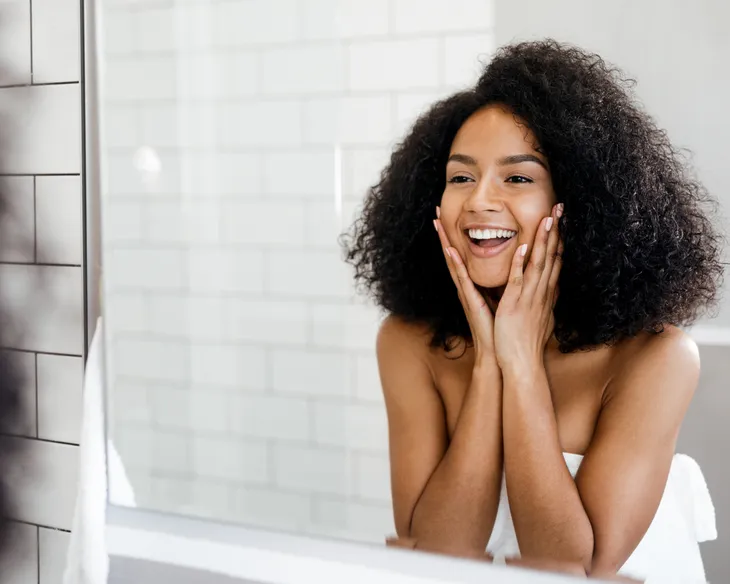 Our Top Picks
Whether you're interested in micellar water or toner, or both, we've rounded up a few of our favorite, best selling products in each category!
Top Micellar Waters
Garnier SkinActive Micellar Cleansing Water
Buy it here: https://amzn.to/3kyCkkd
Bioderma Sensibio H2O
Buy it here: https://amzn.to/31Muex3
Top Traditional Toners
Ole Henriksen Balancing Force Oil Control Toner
Buy it here: https://amzn.to/2HFnF8H
Fresh Rose Deep Hydration Facial Toner
Buy it here: https://amzn.to/3oENS8n
Activebeat.com is a participant in the Amazon Services LLC Associates Program, an affiliate advertising program designed to provide a means for sites to earn advertising fees by advertising and linking to Activebeat.com