Losing weight isn't easy. It's something most people have likely struggled with at some point or another. Whether we are overweight, obese, or just want to fit more comfortably in our jeans, weight management is an ongoing process. Weight loss surgery is an option for people who aren't able to lose weight despite dieting, exercising and even medications.
Weight loss surgery is a big decision, not only for its mental and physical challenges, but also because it's a huge financial responsibility. For anyone considering weight loss surgery, here's a breakdown of how much it will cost, who's eligible, and whether or not insurance will help pay for any of it.
What is Weight Loss Surgery?
Weight loss surgery is a surgical procedure that helps people lose weight by modifying the digestive system. This is also sometimes called bariatric surgery, explains the National Institute of Diabetes and Digestive and Kidney Disease (NIDDK). The objective is to assist in treating obesity-related health conditions.
There are many different types of weight loss surgeries. Some surgeries aim to make the stomach smaller, limiting the consumption of food and beverages to provide early satiety. Other surgeries modify the small intestine, thereby decreasing the number of calories absorbed by the body. Additionally, NIDDK writes that weight loss surgery can alter the hormones and gut bacteria, which can enhance fat metabolism, regulate appetite and hunger.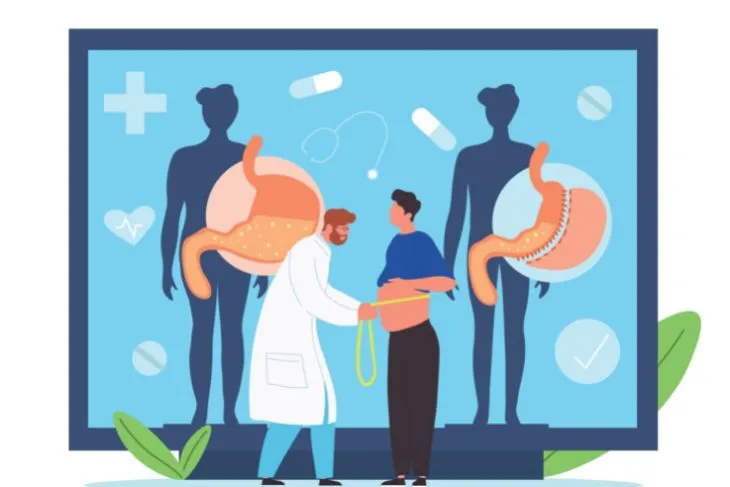 Cost of Weight Loss Surgery
Weight loss surgery can cost anywhere between $15,000 and $25,000 or even more, warns NIDDK. It all depends on the type of surgery. Options include gastric bypass, adjustable gastric banding, vertical gastric banding, sleeve gastrectomy, biliopancreatic diversion, intragastric balloons, and electric implant devices. All of these have a different price tag.
Other factors that affect cost are location of the procedure, the surgeon's experience, surgery-related complications, and length of hospitalization required. Where a person lives also dictates coverage from insurance providers as these vary by state and plan. Even more additional costs may arise for an anesthesiologist, surgical assistant, device fees, consultant fees, and follow-up procedures.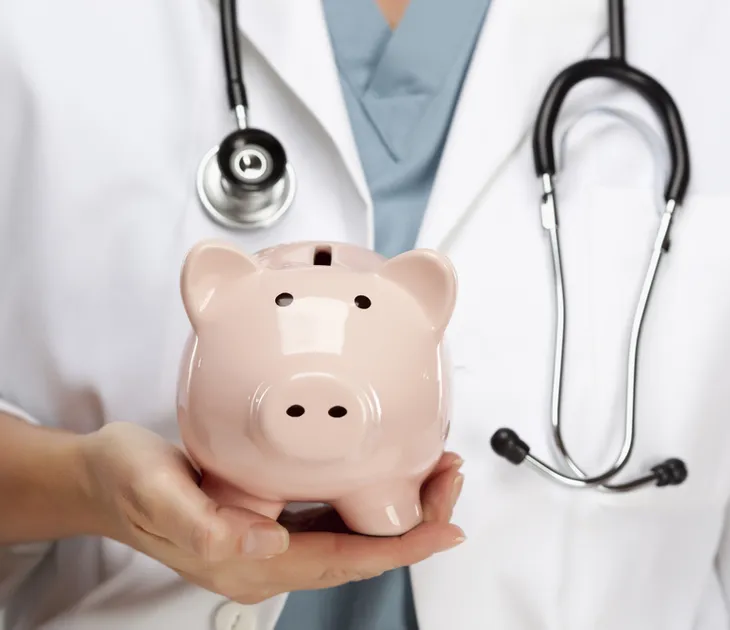 Will Insurance Pay?
Many insurance providers acknowledge that individuals who are overweight or obese are at higher risk for serious health conditions. It's important to review your health insurance policy thoroughly and collaborate closely with your insurer and physician to determine which treatments are covered. According to WebMD, as part of the Affordable Care Act, some states mandate health insurers who sell plans through the Marketplace or to small groups or individuals to cover bariatric surgery.
Some medicare and medicaid programs may cover certain types of weight loss surgery. However individuals must meet specific requirements, including a BMI greater than 35, at least one obesity-related serious health condition, and unsuccessful previous attempts to control obesity through other nonsurgical treatments, says NIDDK. If they do approve, insurance plans may require the use of approved surgeons and facilities.
It is important to note that most insurance policies do not cover cosmetic surgery. For exmaple, if an individual decides to undergo a secondary surgery to remove excess skin following weight loss from gastric sleeve surgery, this procedure may not be covered. WebMD warns that those without health insurance, anyone insured through a large employer, or someone living in a state where bariatric surgery is not part of its essential health benefits, will likely be responsible for the entire cost.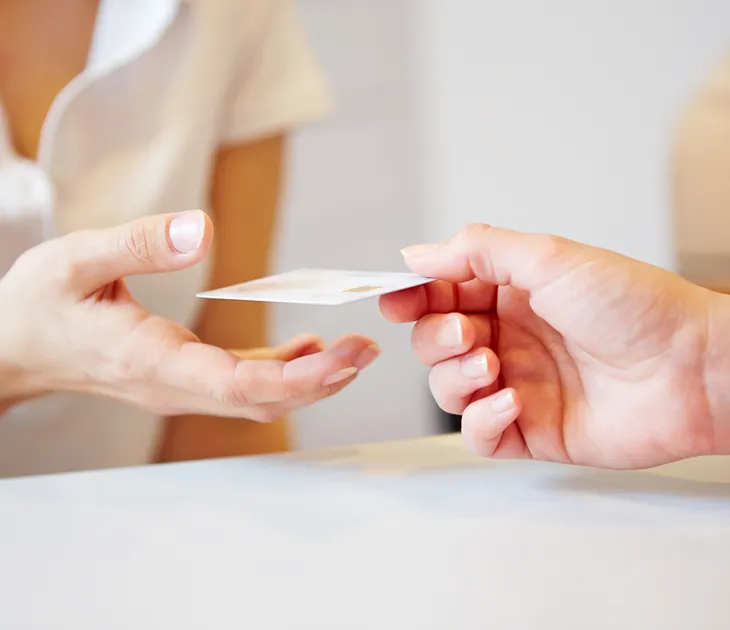 How to Get Funding From Insurance
WebMD provides some advice on how to get the funding from insurance to pay for weight loss surgery. First, provide documentation of your medical history and weight-related health problems to demonstrate that surgery or medical intervention is necessary. Your surgeon can provide this information.
Next, participate in a physician-supervised diet program for a period of at least 6-months. While Medicare does not require this program, WebMD notes that most insurance companies do. This will involve monthly visits to the doctor or bariatric surgeon's office. It also requires that weight remains stable during this time. The purpose is to demonstrate that you can commit to the lifestyle changes necessary after surgery.
You will also need a psychological evaluation to ensure you understand the impact weight loss surgery will have on lifestyle. They also want to identify any untreated binge eating or psychological issues. WebMD recommends getting a nutrition evaluation by working on-on-one with a nutritionist to make specific dietary changes and develop healthy habits.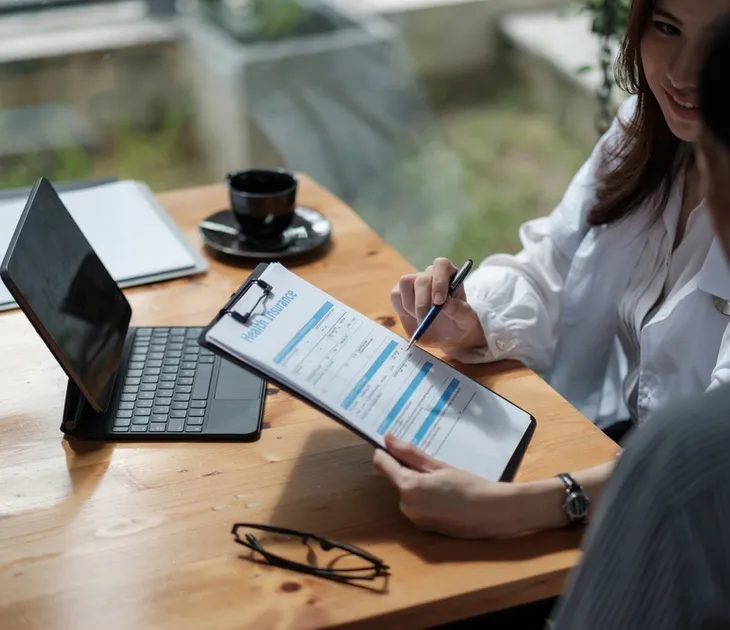 Who is Eligible?
Gastric sleeve weight loss surgery is typically a last resort. It's an option when medication, dietary changes, and exercise all fail to result in significant health improvements. Healthline explains that in order to be eligible for gastric sleeve surgery, candidates must have a BMI of 40 or higher. However, those with a BMI of 35 and at least one significant obesity-related health condition, such as sleep apnea, heart disease, or type 2 diabetes may also be considered.
Before giving the go-ahead for gastric sleeve surgery, medical professionals may require a consultation with a dietitian and mental health specialist. Prepare for potential copays and out-of-pocket expenses for this. Lastly, lab tests are done to assess the health of the heart and gastrointestinal tract, notes the source. This helps ensure surgery is safe. There may also be a general health evaluation through further lab testing.