Roughly 1 out of 11 adults in the United States suffer from severe obesity, which can lead to critical health issues. When traditional weight loss methods prove ineffective, doctors may recommend bariatric surgery to reduce stomach size and aid weight loss. One such procedure is gastric sleeve surgery, which aims to help patients lose weight rapidly.
If your healthcare provider has suggested gastric sleeve surgery, you might be concerned about the costs. While your insurance and medical team can provide a more precise estimate of your out-of-pocket expenses, we've compiled helpful information to prepare you financially and emotionally for the possible costs of gastric sleeve weight loss surgery. Here's a comprehensive look at what gastric sleeve surgery entails, how much it costs, the ideal candidate, and what to expect after surgery.
What Is a Gastric Sleeve?
Gastric sleeve surgery, also known as sleeve gastrectomy, is a type of weight-loss surgery that involves removing a large portion of the stomach to create a smaller, banana-shaped stomach. The procedure is typically performed laparoscopically, using several small incisions, and it is usually done under general anesthesia.
During the surgery, the surgeon removes about 80-percent of the stomach, leaving a long, narrow sleeve-shaped stomach behind. This smaller stomach can hold less food, which can help a person feel full more quickly and lead to weight loss. The procedure also removes the portion of the stomach that produces the hormone ghrelin, which helps regulate hunger.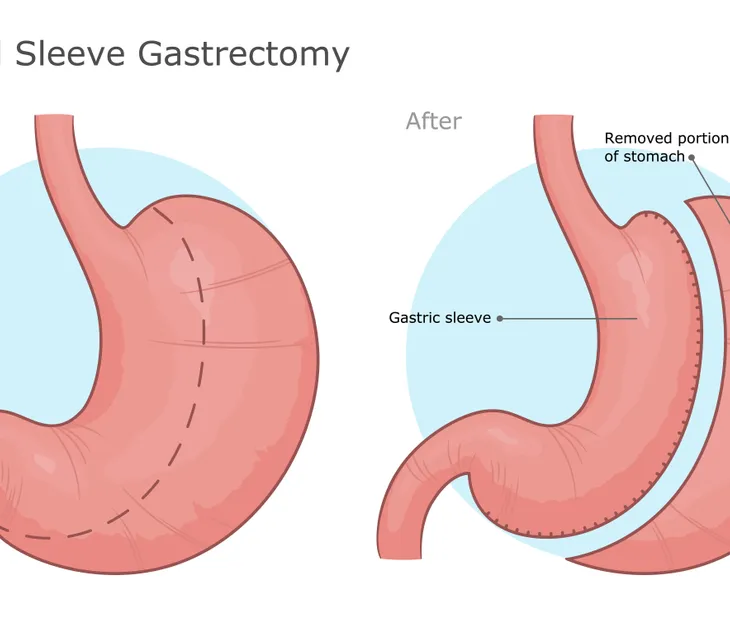 How Much Does a Gastric Sleeve Cost?
The cost of gastric sleeve surgery can vary widely depending on various factors such as the location where the surgery is performed, the surgeon's experience level, and the duration of the hospital stay required. That said, according to a 2017 study, the average cost of bariatric surgery was $14,389 (USD), but prices ranged from $7,423 to $33,541. Health insurance may also help cover at least a portion of the expense if the individual's obesity is causing a serious health condition.
To be eligible for Medicare coverage, the individual must have a body mass index (BMI) of over 35, at least one health condition related to their obesity, and have previously tried and failed to control their weight with other medical treatments.
It's worth noting that most forms of insurance do not cover cosmetic surgery, so any additional surgery to remove excess skin after losing weight from gastric sleeve surgery may not be covered.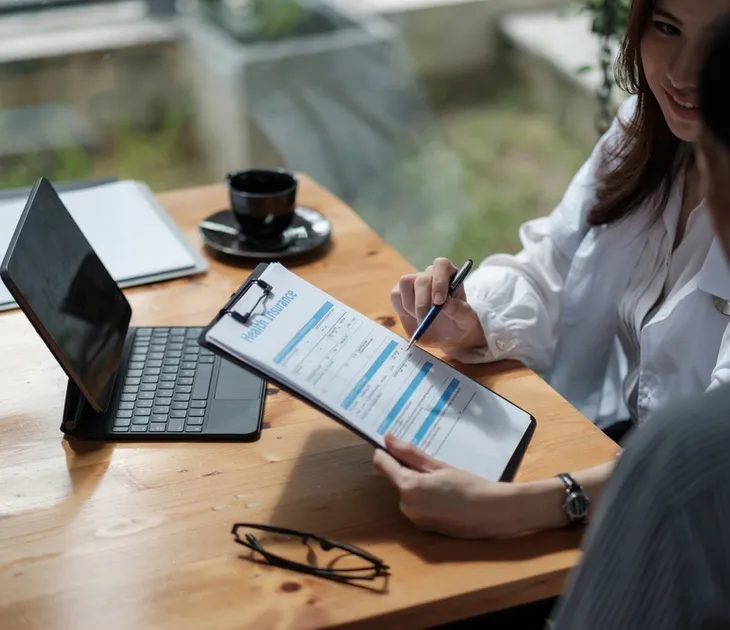 Reasons for Getting a Gastric Sleeve?
People get gastric sleeve surgery for several reasons, but the primary reason is to lose weight and improve their health. Gastric sleeve surgery is a bariatric surgery that reduces the size of the stomach, which helps people feel full sooner and in turn, eat less.
This procedure can lead to significant weight loss, which can help improve or resolve health conditions related to obesity such as type 2 diabetes, high blood pressure, and sleep apnea. Another reason some people may choose to get gastric sleeve surgery is to improve their quality of life and increase their self-esteem and confidence.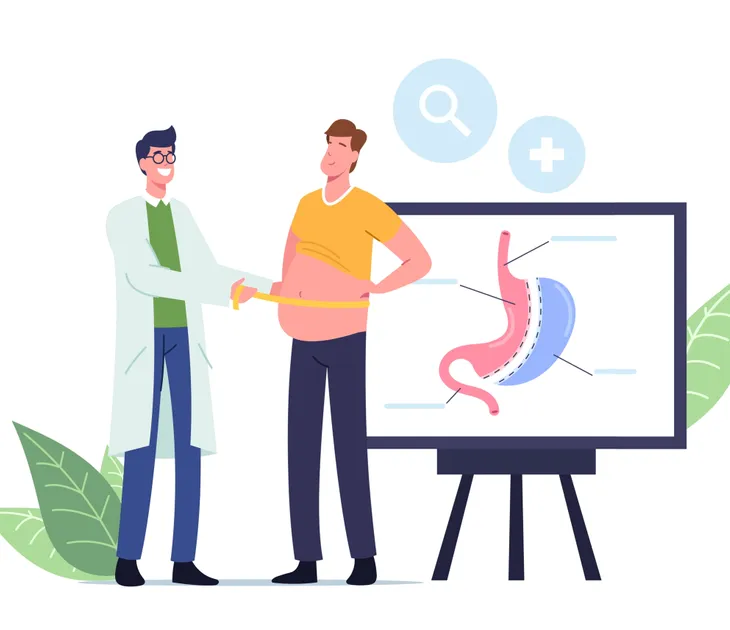 Am I a Candidate for Gastric Sleeve Weight Loss Surgery?
Despite your efforts, you may have a very hard time losing weight. And you should know, you're not alone. So, what is the ideal candidate for gastric sleeve weight loss surgery?
Firstly, surgery is usually considered only after attempts with medication and lifestyle modifications, such as dietary improvements and exercise, have failed to produce health improvements. The ideal candidate will also likely have a body mass index (BMI) of 40 or higher. In some cases, it may be considered if the individual has a BMI of 35 or higher and at least one significant obesity-related health condition, such as sleep apnea, heart disease, or type 2 diabetes.
Additionally, before approving the surgery, a doctor may ask you to consult with a dietitian and mental health professional. If you are a candidate for gastric sleeve surgery, lab tests will be necessary to assess the health of the heart and gastrointestinal tract before the surgery. The doctor may also order additional tests to better understand your overall health status. The cost of these tests will depend on your health insurance plan.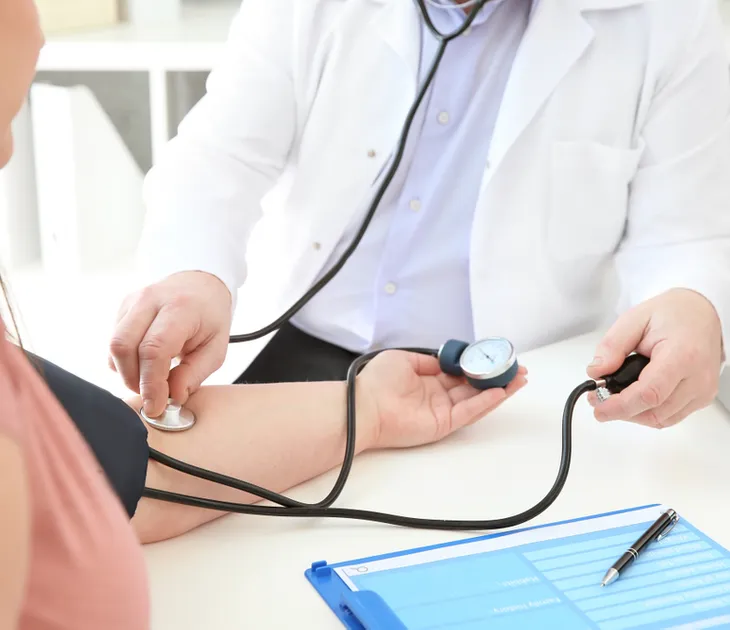 How Long Does a Gastric Sleeve Last?
It's important to note that sleeve gastrectomy is a permanent procedure, unlike gastric band surgery, which is reversible. This means that once the procedure is performed, the stomach cannot be restored to its original size.
The decision to undergo this procedure is not taken lightly. Therefore, it's crucial to discuss the permanent nature of this surgery with a doctor before making your decision. The doctor will assess your overall health and determine if a gastric sleeve is the most appropriate bariatric surgery for your needs.
Additionally, the success of the procedure depends heavily on the individual's ability to adhere to the recommended diet and exercise plan after the surgery. As long as you follow a proper diet and exercise regimen, the gastric sleeve should result in sustained weight loss and improved overall health. Regular medical check-ups and follow-up appointments are also necessary to ensure the long-term success of the procedure.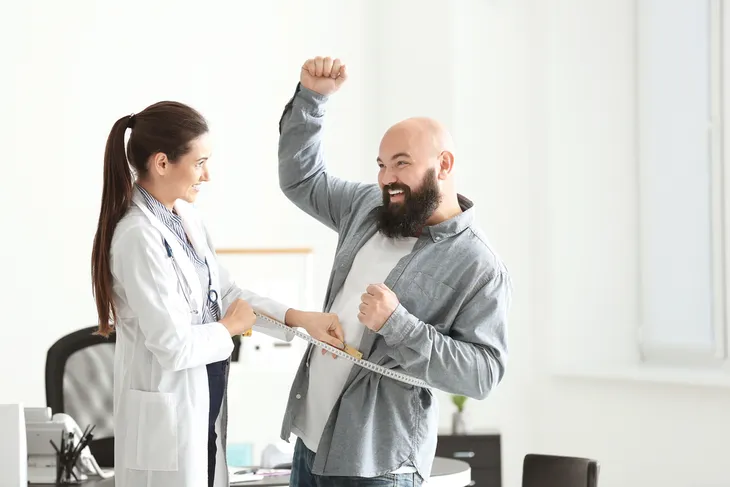 What to Expect After Surgery
After gastric sleeve surgery, you can expect to spend time in recovery and possibly a few days in the hospital. Keep in mind, recovery time may affect work and other obligations so you'll want to inform your employer and prepare ahead.
After surgery, a doctor-approved diet and exercise plan is necessary. You should prepare for additional expenses, which may include high-quality food, personal trainers, therapists, and new clothes. Long-term follow-up with a doctor will also incur ongoing medical costs.