If the year 2020 has taught us anything at all, it's that an emergency kit is necessary. When it comes to diabetes, an emergency kit should be an important part of their treatment plan. This kit can be used for day-to-day emergencies or as a "go bag" for major disasters.
According to Diabetes Self-Management, an emergency kit should include at least 3-days worth of supplies. To help prepare for whatever lies ahead, Tom Karlya, father of two children with diabetes, shares his first-hand advice on what to pack in your type 1 diabetes emergency kit. Check it out…
Want diabetes content delivered straight to your inbox? Sign up for our Diabetes newsletter and receive exclusive news and articles written from our team of diabetes experts.
How Fast Can an Emergency Take Place?
Recently, I was in South Carolina when my phone's emergency alert tones when off. So many times this occurs and I'm warned about the flash flood or other storm warnings going into effect for the next 12 hours. It was 8:45 am and this time it was different.
(Warning Alarm/Tones) This is a weather emergency. A Tornado is imminent in your area. Seek shelter immediately. (Warning sound again) This is a warning from the National Weather Service. A tornado will touchdown in your area shortly, seek shelter immediately.
Well you don't have to tell this man something like this twice. With hair on my arm and the back of my next standing straight out, I literally threw my poor dog in the dry tub for protection and went to see what they meant.
Too Late.
Right across my backyard the skies went pitch black and the sideways rain and fierce wind blew trees to the ground and anything not nailed down became projectiles. And within minutes, it was gone. I turned on the news and the local news station was literally showing almost by every 100-feet where it was and where it was going. It was extremely scary.
Emergencies are just that. Whether a tornado, forest fires, or even a hurricane emergency are meant to be acted upon with urgency and care. As I found out, they can come with little or no warning, or in an oncoming storm swelling until it reaches your area with all the anger nature has to pour out.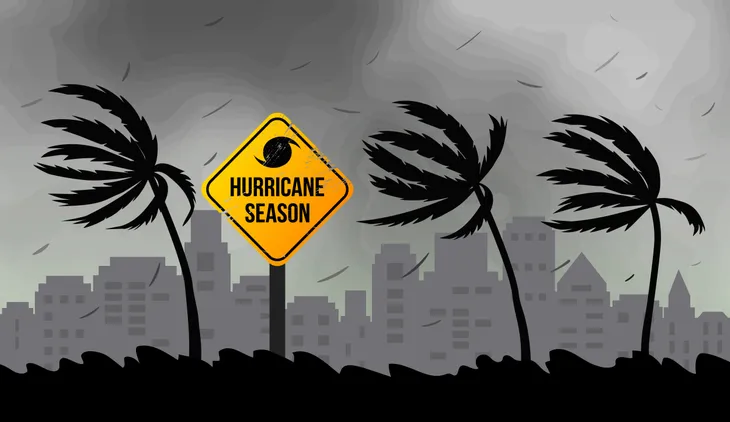 Be Prepared
In any emergency whether you have little time or no time, you must grab the most important things and get yourself into a safer area. Now is not the time to start going through your diabetes supply closet, filling things, checking expiration dates, and trying to organize diabetes supplies……you may just not have the time.
We always had an emergency diabetes kit containing:
• Additional week supply (or more) of all prescribed medications. If you lose power and you have unused medication, don't throw it out! In an emergency, it is okay to use expired or non-refrigerated meds.
• Protect your pump from water.
• Supplies to check your blood sugar, like testing strips and lancets.
• Don't forget extra batteries!
• Extra supplies for pump or CGM
• Cooler and reusable cold packs
• Note: Do NOT use dry ice and do not freeze the medication
• Empty plastic bottle or sharps container to safely carry syringes, needles and lancets
• Items to treat high blood sugar such as pump supplies (infusion sets) and/or syringes
Items to treat low blood sugar (hypoglycemia), like:
• Juice
• Hard candy (not sugar-free)
• Regular soda
• Glucose tablets
• Honey
• Glucagon
• 2-day supply of non-perishable ready-to-go food, like: Pre-packaged tuna, beans, cheese and cracker snacks etc. Nuts or nut butters. High-fiber/protein granola bars. Dried fruits
• A 3-day supply of bottled water (or more)
• Pen/pencil and notepad to record blood sugar, other test results and any new signs/symptoms
• First aid supplies like bandages, cotton swabs, and antibiotic ointments or creams
• Extra clothing, including socks and undergarments
• Cell phone and charging supplies for phone and pump including battery pack
• Flashlight and batteries
Include Notifications:
• Medical conditions, allergies, and previous surgeries
• Type of diabetes you have
• Current medications, doses, and time you take them. Include your pharmacy name, address and phone number.
• Previous diabetes medications you have taken
• A letter from your diabetes care team with a list of your most recent diabetes medications, if possible.
• A copy of your most recent laboratory result, like A1C results
• Make, model and serial number of your pump or CGM. Include pump manufacturer's phone number in case you need to replace your device.
• Doctor's name, phone number, and address
• Phone numbers and email addresses for your family, friends, and work. Include out-of-town contacts.
• A copy of your health insurance card and a copy of your photo ID
• Cash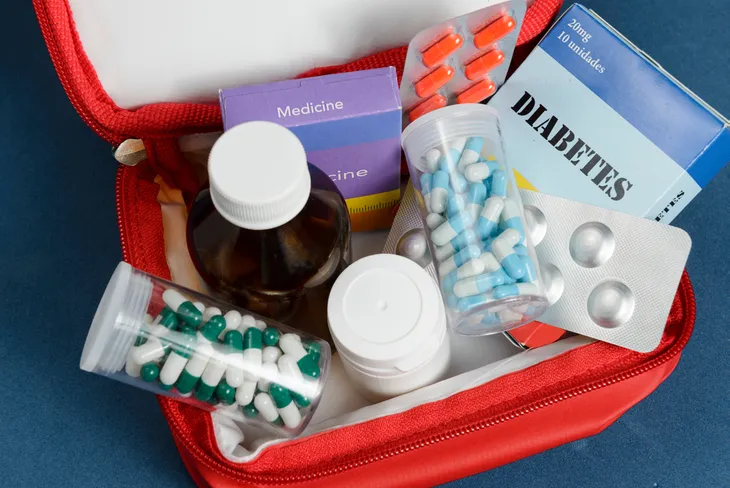 Ready, Set, Go
All of this should be in a bag ready to go at any given moment.Each time when you change the batteries in your smoke and fire alarms, check through your emergency kit. We would do all of this each time we moved the clock forward or back an hour, that way twice a year you are updating the bag.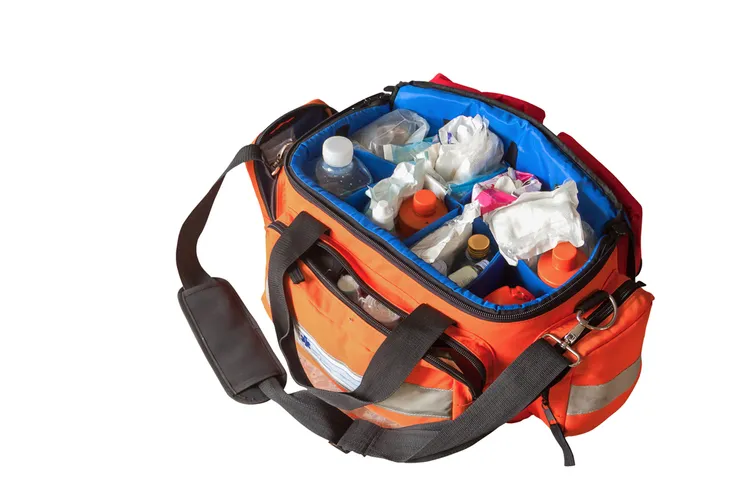 Know the Diabetes Disaster Resource Coalition
This is a great site that has taken ideas from almost every diabetes organization and compiled them to help organize during a crisis and/or emergency situation. Usually when a storm is brewing, hurricane or blizzard; you will have some advance notice.
As soon as the first story comes up, familiarize yourself with where the shelters are and how to get there. Make sure you have all loved ones' phone numbers. Also try to have an extra phone charger. Not the wire but the portable batteries they now have for phones. Think smart and be alert of your surroundings at all times. The biggest key in emergencies is not to wait until there is one to plan.
I am a diabetesdad.