At the end of a long day, the last thing most of us want to do is come home and cook a dinner from scratch. And when you have little ones who would rather voluntarily give up television time than eat a vegetable, figuring out something that's both nutritious and delicious makes the undertaking even harder.
But before you give in to the carryout impulse or the temptation to pack the kids in the car and hit the nearest restaurant, try these six simple meals that are kid-friendly, loaded with nutritional value that can be whipped up in a half hour or less…
Macaroni and Cheese
Nope, sorry, the fluorescent-orange boxed stuff doesn't count. If you're going to make the kid-favorite mac and cheese for dinner, you do need to start from scratch. But the good news is, you can have a batch ready that will top any of the stuff that comes in cardboard in no time. Not to mention, there are tons of ways to add extra nutrients that the boxed version simply can't offer.
Kick off your concoction with whole grain, spelt or kamut noodles, all of which pack a lower-glycemic, higher-fiber punch than plain white noodles. You can also make healthy substitutes in your sauce, like low-fat milk or cheese, without compromising on any taste. Finally, add in a protein like chicken ground turkey, beans or chickpeas, and sneak in veggies like sweet potato, squash, peas (if your kids eat green) or even minced spinach. The great thing about mac in cheese is that the sauce conceals practically everything you throw into it, and the taste still remains basically the same. And if your kids do detect a flavor change? Hey, there's always ketchup.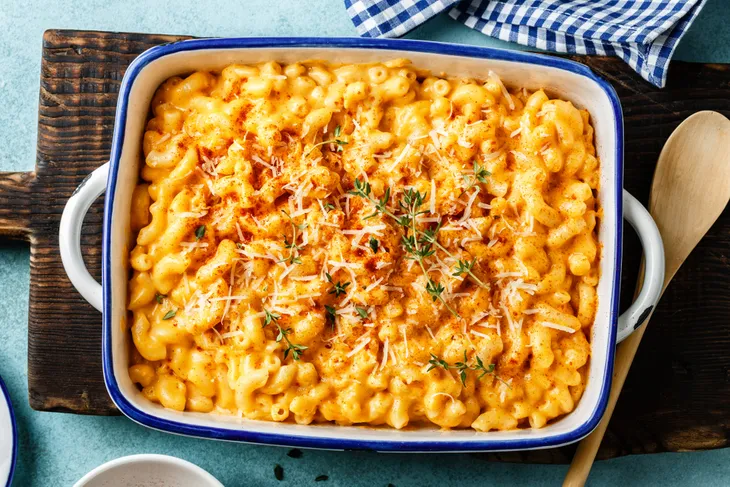 Tacos
Mexican night is guaranteed to please even the pickiest of eaters. But while we may be tempted to write off this yummy meal as junk food, there are tons of easy ways to build healthy tacos from the shell up. For starters, skip traditional corn shells, and pick up your own wraps. Whole grain wraps are readily available in most grocery stores, and many now carry spelt and kamut varieties as well. If your kids are really attached to the crunch, opt for the healthiest grain option you can find and fill them full of healthy ingredients.
Inside the taco, opt for lean ground turkey, chicken or beef when you can find it, and throw in white or black beans for extra protein and fiber. If your kids don't do lettuce, you may want to try mincing spinach, peppers, carrots or other veggies and mixing it right in with the meat or beans. From there, while cheese is usually the preferred taco garnish for kids, try to encourage tomatoes, fresh salsa, green onions and dare we say it…lettuce…as toppers as well.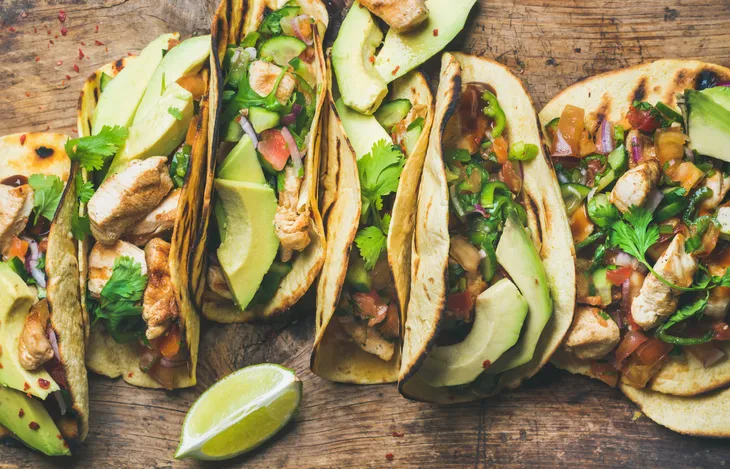 Soup
Soup is a great meal to make in advance when you have more time and then pop in the freezer for quick and easy dinners throughout the week. There are two secrets to getting your kids to eat soup that's packed to the gills with healthy ingredients—mince or blend your ingredients and don't spare the crackers. For many kids, being able to spot a vegetable chunk is enough to send them running from a bowl of soup, but when the same ingredients—carrots, tomatoes, cabbage, whatever vegetables you choose—are blended into a consistent, creamy texture, most kids don't even bat an eye.
If changing the texture isn't enough to get your kids to eat their soup, bring on the crackers. Choosing a store-bought option that's low in salt and high in fiber is always an easy option, but you can also whip up your own soup-dunkers from whole grain pita wraps. Cut into triangles or use your favorite cookie cutters (we hear fish shapes are popular with the kids these days), brush with olive or avocado oil and bake on a low heat for 10- to 15-minutes, and you're done. Seal them up in an airtight bag and you can keep them around for leftovers.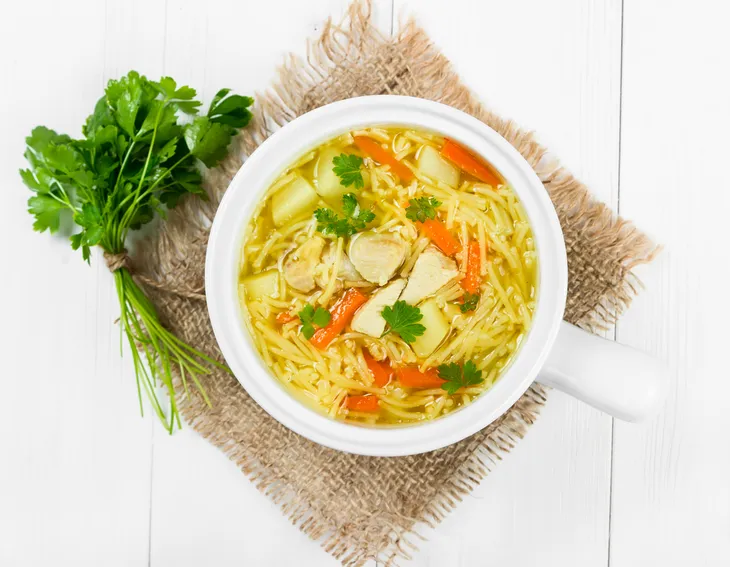 Spaghetti and Meatballs
Truth be told, if you're making spaghetti and meatballs from scratch, it might take longer than 30-minutes. But fortunately, this meal is a perfect one to make up ahead of time in large batches and keep handy in the freezer. Whether you're making your sauce or starting with a jar (make sure you read the labels for sodium and sugar content, and stick to the one with the most natural ingredients), sneak in as many of your own veggies as you can. Minced peppers and spinach or kale, or even vegetables you might not think of like carrots or broccoli, can all be added without compromising any of the flavor.
When it comes to the meatball in your spaghetti and meatballs, lean ground turkey or chicken are a delicious alternative to fattier beef. You can also sneak some vegetables in here as well, such as graded carrots, green onion or sweet potato and more. Make sure you cook extra and tuck them away in the freezer, as they can be great on their own with a side of salad or veggies. Finally, the most important element of spaghetti and meatballs, the spaghetti—once again, whole grain, spelt and kamut are the healthiest options, or you can forego grains altogether and experiment with bean noodles. Go even further and test your kids on spaghetti squash—by all accounts and purposes, it cooks up just like pasta and tastes just as delicious when slathered in spaghetti sauce.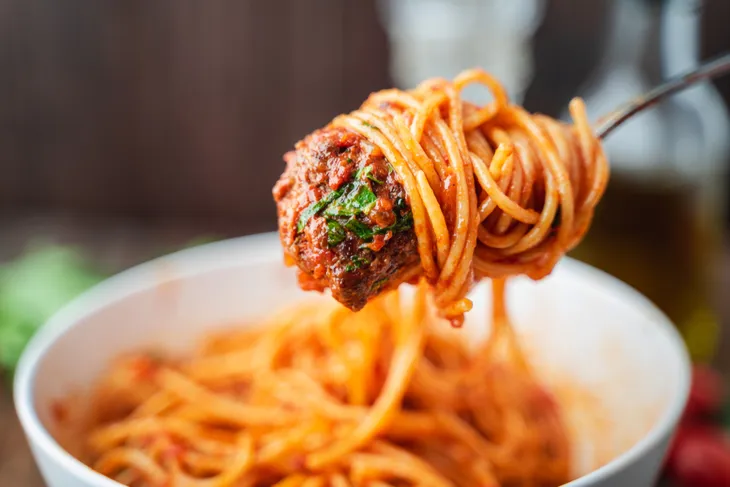 No-Leaf Salad
With the right motivation, kids can be convinced to eat a lot of things—but leafy greens? They're usually a deal-breaker. If your child won't go near a salad, a simple solution is to skip the greenery altogether, and offer up all the good stuff that normally goes into a salad on its own. This might include carrot rounds, celery spears, cucumbers, or any veggie your child would be tempted to eat, along with proteins like nuts, cold turkey or tuna. A side of hummus or a favorite salad dressing served as a dip should be all it takes for that "salad" to disappear.
If you're feeling adventurous, you can also experiment with quinoa- or chickpea-based salads. Many kids find these salads to be more enjoyable (similar to eating rice or beans, if they're fans of those foods) than green salads, and will gobble them down when sweeter (yet still healthy) items like dried berries, raisins, nuts or apple chunks are part of the deal. The best part about these salads is you can make them in large quantities and keep them around for lunches for both you and the kids.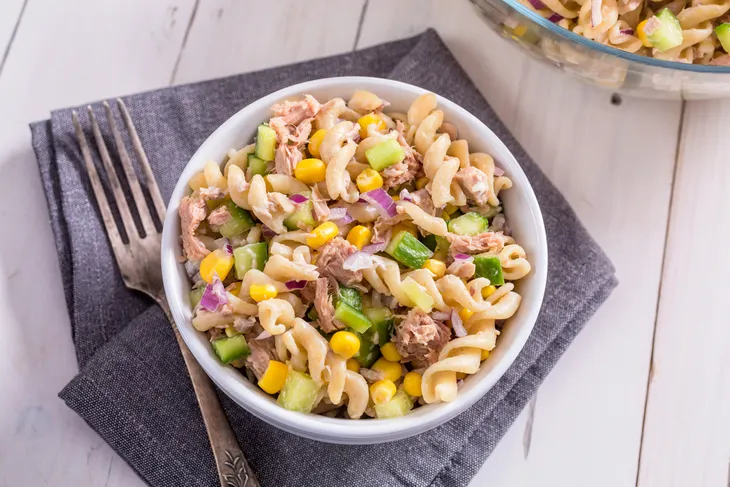 Cold Plates
Don't feel like cooking at all? We don't blame you! Cold plates are great in a pinch on hot days where you can't fathom the thought of turning on the oven, or on days where the dishes may have piled up a little higher than you'd like. They're also a favorite with kids, who often prefer to munch on snacks than sit down to a formal meal.
You can use almost anything from your fridge for a cold plate dinner. Some big hits might include hard boiled eggs, a scoop of tuna fish or cottage cheese, hummus, whole grain pita wedges or crackers, baby carrots, cucumber slices, broccoli (if you're lucky enough to have a child who eats it!), berries, apple slices and much more. To add an extra layer of fun to your cold plate dinner, create snack stations based on the elements of a healthy meal and let your child pick and choose from each one—they'll get the satisfaction of loading up their plate their own way, and you can make sure that they fill the requirement of protein, carb and veggie without having to be a police officer.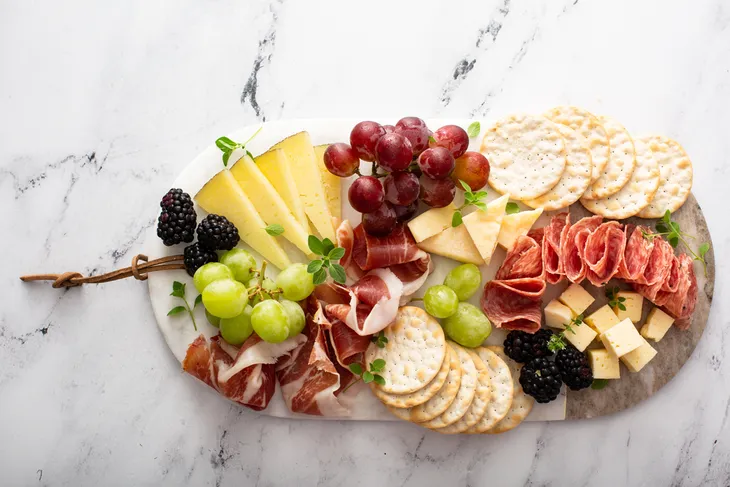 Eggs
Eggs are a salvation for anyone who is too busy to whip up a hot meal, but still wants to serve something that sticks to your ribs. Not only are they a good source of protein, they're also loaded with vitamins, minerals and Omega-3 fatty acids. And with so many ways to prepare them—scrambled, over-easy, poached, soft-boiled, and more—there's bound to be one that tempts your child's fancy.
One of our personal favorites is omelets. Why? Because just like mac and cheese and spaghetti, they're great for sneaking in extra veggies. You can dice up just about anything—green onion, sweet peppers, spinach, mushrooms, the list goes on—and chances are your kids won't even notice they're there. Serve them up with a side of baked sweet potatoes—another item you can prep in advance, keep in the freezer—and you've got yourself a delicious, healthy, breakfast-for-dinner meal that should be a family hit.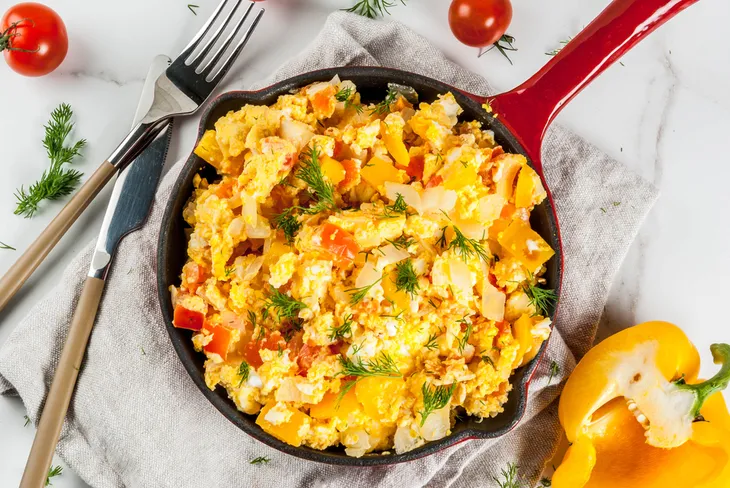 Sandwiches
If you find yourself feeling guilty about serving up sandwiches for your kids at dinner, there is absolutely no need to. There are dozens of ways to make sandwiches nutritious and filling while still enticing to even the pickiest of eaters. Start by swapping out plain white bread for healthier alternatives like kamut or spelt, which are higher in protein and fiber, or for those with gluten sensitivity, Ezekiel sprouted grain bread is a perfect wheat-free option with the extra bonus of having no added sugar.
When it comes to filling your sandwich, avocado and hummus spread on the bread will add just as much flavor as mayo or mustard, and are a great way to sneak in extra vitamins, minerals and other good stuff if your kids reject leafy greens, tomatoes and other common sandwich additions. And for the main event, the options are many. Tuna, egg salad with olive oil and leftover cold chicken or turkey breast, are all excellent sources of protein, but if your kids still demand deli meat, make sure you look for lean options that are low in sodium and nitrate-free.