Does your child have difficulty falling (and staying) asleep? Perfecting a sleep routine can seem almost impossible for parents who have been struggling to put their child to bed every night. Luckily, small dietary changes have proven very effective in establishing a healthy sleep pattern – which will ultimately benefit both you and your child.
Incorporating the following foods into your weekly dinners (or mid-evening snacks) should have your child getting better quality sleep in no time.
Bananas
Bananas are the number one food when it comes to magnesium. Magnesium is a natural muscle relaxant that has proven to be effective in promoting sleep.
On top of that, bananas also contain melatonin and serotonin – two natural compounds that many people use to fall asleep fast.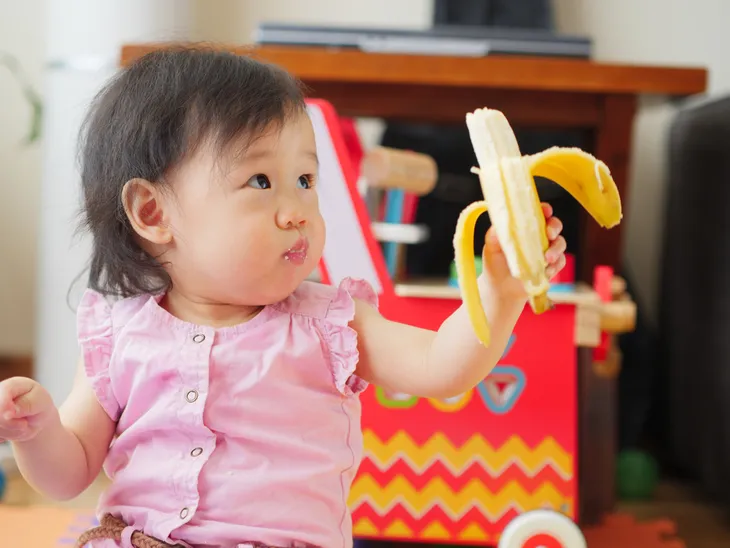 Dairy
Dairy products (particularly milk) are the jam-packed with tryptophan. Tryptophan is the amino acid known for making us feel sleepy after a big meal.
Consider giving your child a bowl of milk and bananas about an hour before bed and you'll reap the benefits when bedtime comes around.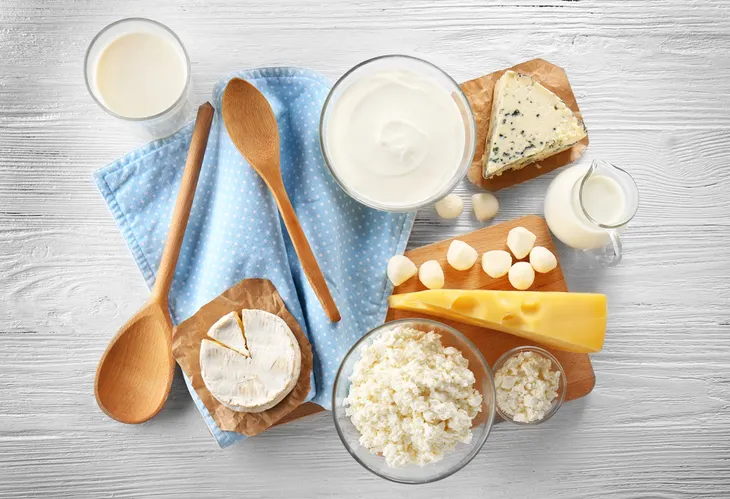 Whole Grains
Complex carbohydrate-rich whole grain foods are a great way to ensure that your child zonks out at an appropriate hour. These types of foods produce insulin which is known to promote sleep.
Some examples of carbohydrate-rich whole grains include whole grain pretzels, whole grain bagels and whole grain crackers.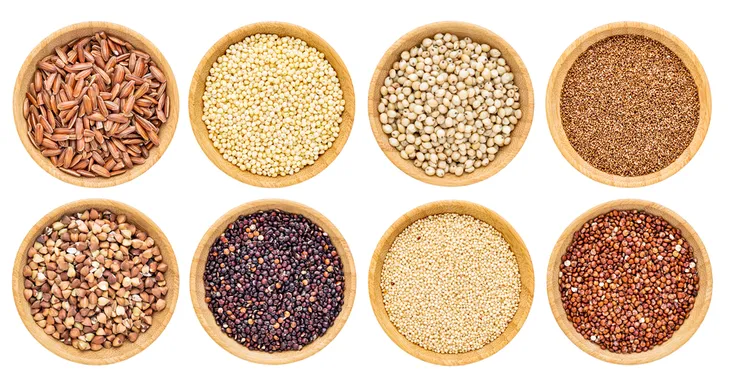 Chicken (and Turkey)
If you're looking for dinner ideas that are proven effective in promoting sleep, you'll find chicken at the top of the list. Chicken, like dairy products, boasts high levels of tryptophan.
It's this amino acid that makes you want to nap on the couch immediately after eating a big turkey dinner. Chicken (and/or turkey) will work wonders on your child's bedtime patterns.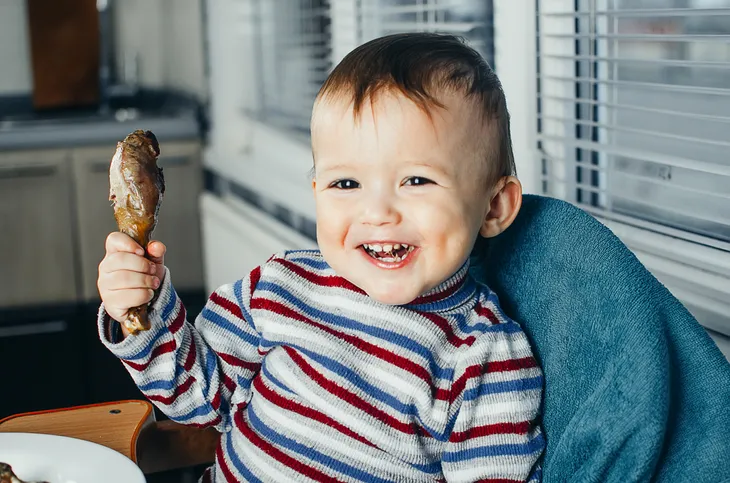 Beans
Beans, like many of the other foods on our list, are also high in tryptophan. These plant-based proteins will help your children fall asleep – and stay asleep – faster with the added benefits of nutrients and fibers.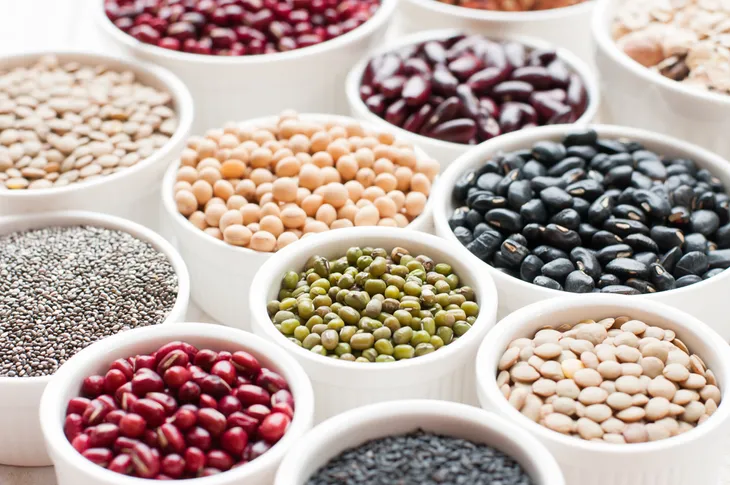 Rice
Adding a portion of rice to your weeknight dinners will have a huge impact on your child's sleeping patterns. Rice rates high on the glycemic index, which means your child will experience an immediate boost in energy after eating it, followed by a hard crash a few hours later (perfect for bedtime)!
Spinach
Leafy green vegetables, like spinach and cabbage, are high in tryptophan as well. These foods also boast many other health benefits. Spinach is an essential food in any healthy diet – the fact that it will help your child fall (and stay) asleep is just a bonus.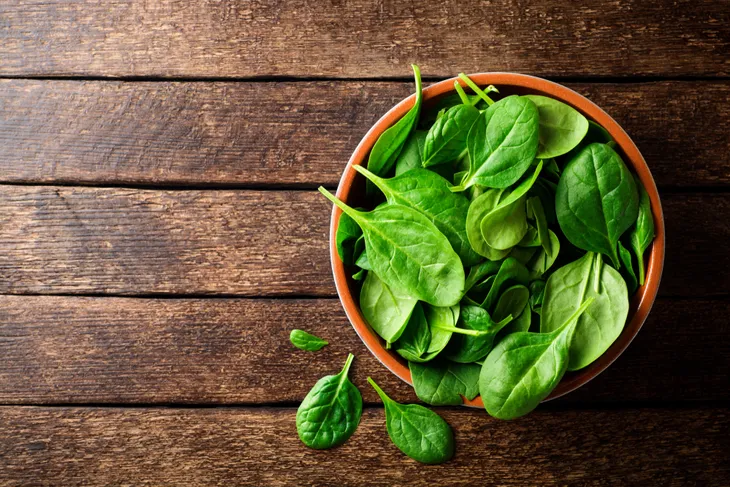 Salmon
Salmon, along with several other types of seafood, is known to stimulate serotonin and melatonin production. As we mentioned earlier in this article, serotonin and melatonin are both known for promoting sleep.
In addition, salmon is also good for your child's heart health and weight – a win/win on every level.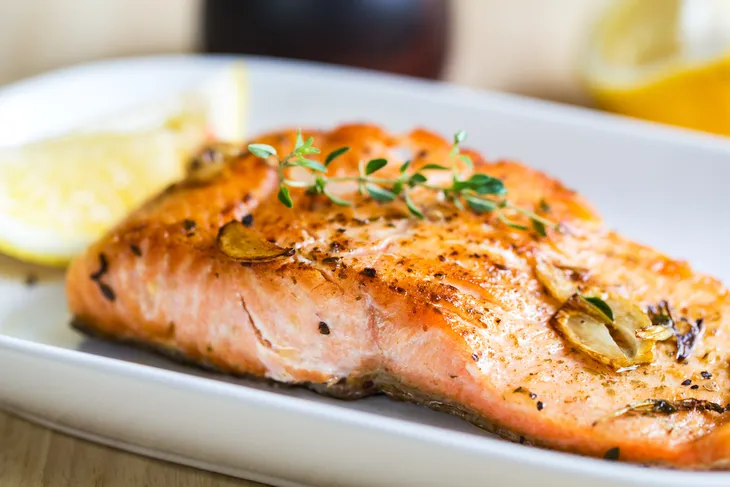 Whole Wheat Pasta
Much like whole grain snacks like pretzels and bagels, whole wheat pasta produce insulin, which is essential for a good night's sleep.
Consider preparing a whole grain pasta meal for dinner with some cheese sprinkled overtop (cheese is high in tryptophan, as mentioned earlier in this article). The complex carbs combined with the tryptophan will aid in falling (and staying) asleep.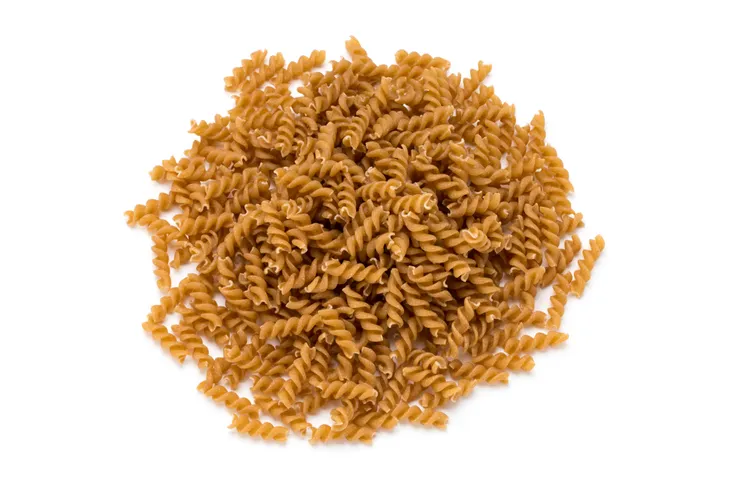 Lean Beef
The iron found in lean beef with help your child maintain healthy energy levels throughout the day. In addition, lean beef, like many of the other foods on this list) is high in tryptophan, which will allow your child to fall asleep at an appropriate time.
The key thing to remember with lean beef is to eat it earlier on in the night (for dinner as opposed to a bedtime snack) and choose only the leanest cuts.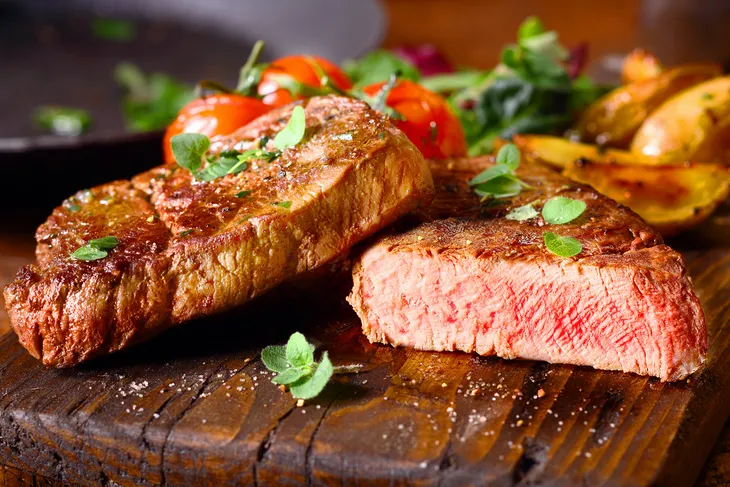 Looking for other articles related to parenting? Check out these: