Feeding your children a healthy lunch is an important step to keeping them eating healthy all day. Lunch tends to be the time where we snack and eat junk food. If your kids are in school, they are especially focused on lunch time. With the reduction of recess times, lunch may be the only time in their school day where they get a break.
Kids can be very picky when it comes to what they eat for lunch. At school, children trade pieces of their packed lunches for their favorite treats. While you may pack healthy food, if they don't like it then they won't eat it. The trick is to pack healthy food while making it delicious. You also have to consider the nutrients your children need for their growing bodies. Toddlers need different amounts of protein than teenagers.
Here are 10 of the best lunches that you can feed your children. We will show you different foods for different ages, from toddlers to teenagers. Keep reading for tips on all ages!
Toddlers: Apple Slices With Cheese
Toddlers, aged between 2-4 years old, are just starting to experience the different flavors of food. They still love to eat with their hands, making cut up apples and cheese a great lunch. Cheese has amazing protein and calcium, which are great for building strong bones. You can use any healthy fruit, such as pears and berries. Choose mild varieties of cheese to cater to your child's sensitive taste buds. Add in crackers and meat to bulk up this lunch.
Toddlers: Rolled Up Cold Cuts
Use your toddlers' love of playing with their food to make lunch more appealing. Roll up lunch meat for a finger friendly treat. You can layer cheese, lettuce, and other toppings in the cold cuts. If you are concerned with the nitrates in lunch meat, look for nitrate free varieties. You can also cook your own lunch meats by baking ham and slicing it thin. Chicken also works well this way. Serving rolled up cold cuts is a great way to appeal to toddlers who dislike eating sandwiches.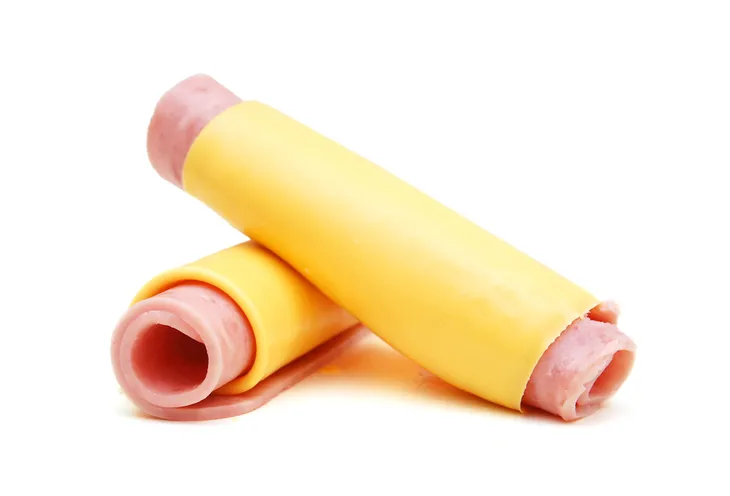 Children: Peanut Butter and Jam Wraps
For children, aged between 5-9, you can get more creative with their lunches. Your children may have started school, making the creation of packed lunches a daily activity. Sometimes kids refuse to eat sandwiches, making wraps a great option. You can fill them with whatever your child likes, but make sure to include a good protein source. This could include peanut butter, tofu, lunch meats, tuna, and more. Peanut butter and jam make a tasty and comforting wrap for picky children. Make sure you use natural peanut butter and not the processed sugary varieties.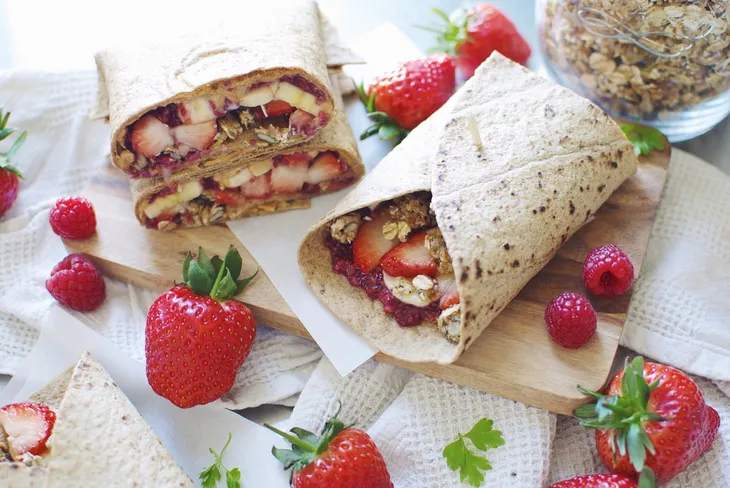 Children: Egg Salad Sandwiches
Egg salad sandwiches make a great lunch for children at school. Different additions can spice egg salad up and make it unique. Try chopping up red pepper, pickles, onion, green onion, and more. If your children put their lunches in a cubby hole at school, opt for an ice pack in their lunch. While egg salad may stay good for a few hours, an ice pack will add security in the knowledge that it will be safe.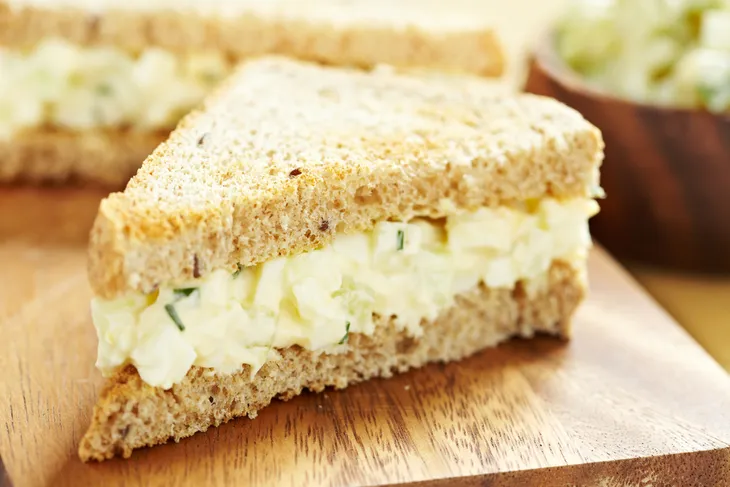 Children: Tuna With Crackers
For young children, meat and crackers are an ideal lunch. This lunch is easy to get ready in the morning and is fun for your child to put together at school. Grocery stores sell pre-packed crackers and meat, but they are quite expensive and contain a ton of preservatives. Tuna is a great dip for crackers instead of topping them with lunch meat. Some varieties of tuna are high in mercury, so this is definitely not an every day food.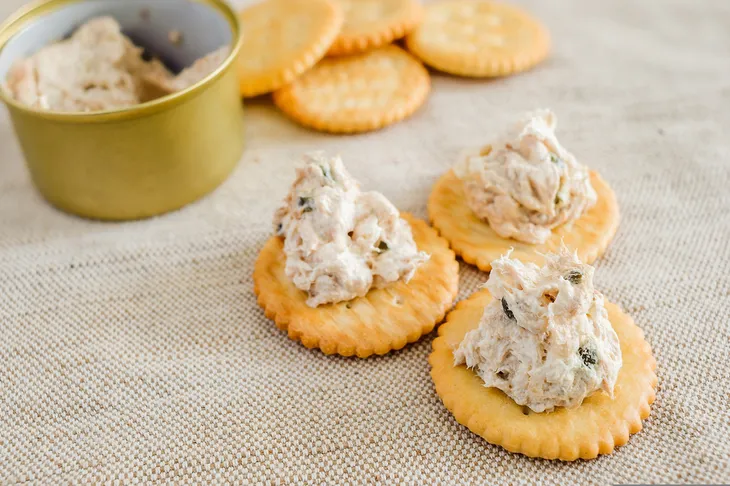 Tweens: Chicken Salad
For tweens, between the age 10 and 12, lunch gets more difficult. Your children are suddenly under pressure from their peers and feel the influence of the media. This age group is very likely to skip lunches. You may find they throw their lovingly made lunches out before they even get to school. Communication is key and letting them help choose their lunch is a great way to connect with your tween. Chicken salad is a healthy choice that can use leftovers from last night's dinner. Keep it out of sandwich form in a reusable container to make sure it's not thrown out.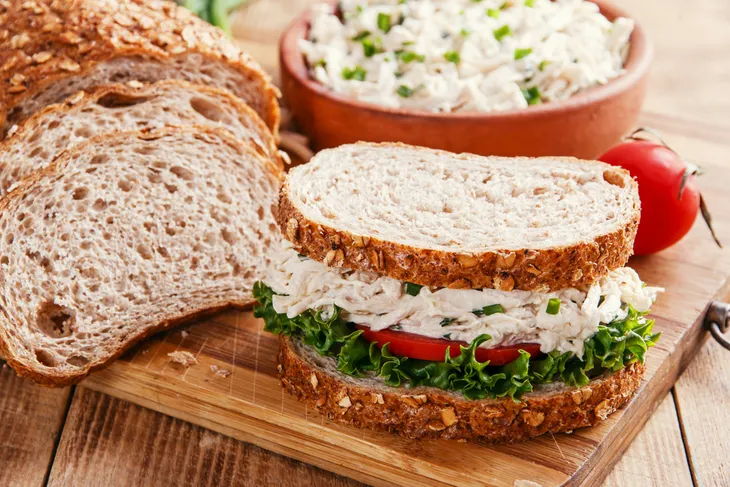 Tweens: Hummus With Vegetables
Tweens may start buying snacks instead of lunch as more and more schools have vending machines and cafeterias. Chips and pop are not a nutritious lunch. If your tween likes snack food instead of a sandwich, try giving them hummus. This chickpea dip is filled with protein and good carbohydrates. You can easily make hummus at home by blending canned chickpeas with tahini and spices. Serve the hummus with vegetables and pita to dip.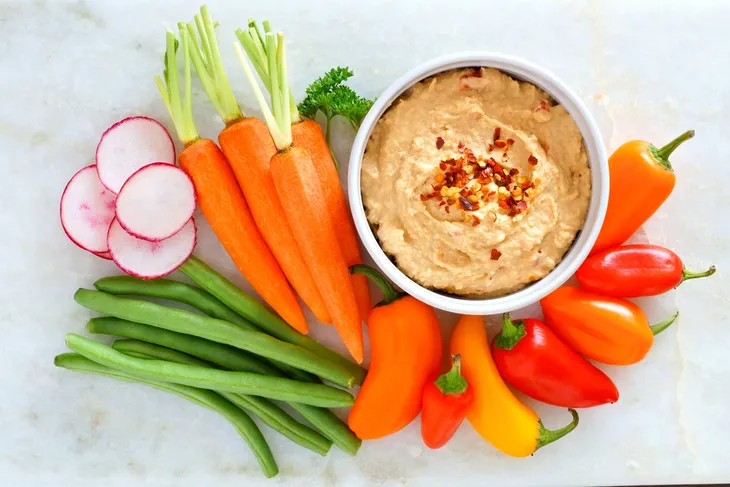 Teenagers: Leftover Meals
For teenagers, between the ages of 13-17, lunches get more chaotic as they rush to get to high school. An easy option is just to package your leftovers for their lunch. Most high schools have microwaves to heat up leftovers. You will be sure that they have a nutritious lunch when you spent all evening making a nutritious dinner. This is a great option for kids who don't like typical lunches. Good leftover lunches include casseroles, vegetables and meat, and stir frys.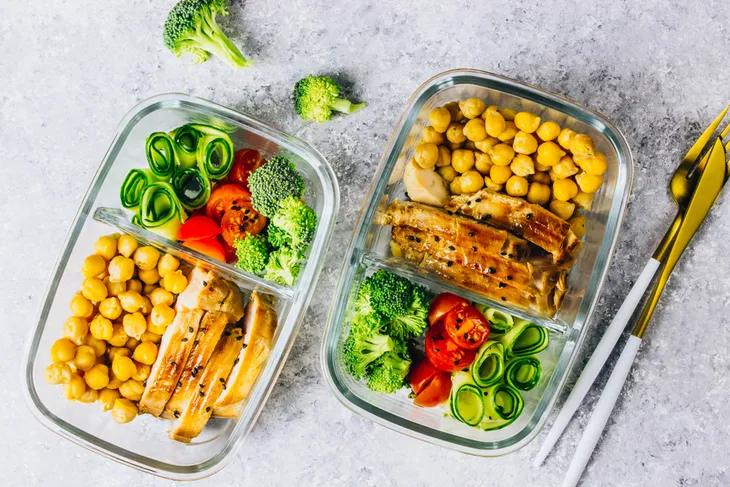 Teenagers: Salad
It's important to get teenagers into the habit of healthy eating as they're getting ready to go out on their own. Teaching them the nutrition of a properly made salad is a great step in making them eat healthy. Salads don't have to be wet lettuce, they can be so much more! Always include a protein source such as hard boiled eggs, grilled meat, tofu, or nuts. Also include different textured toppings such as avocado, cucumber, dried fruit, and tomato. Letting them make their own salads will make them more likely to eat a healthy lunch.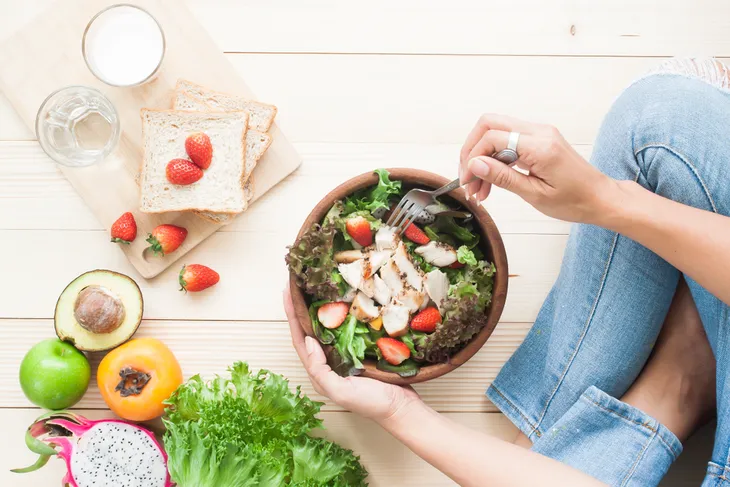 Teenagers: Chicken Wraps
When a high school has a cafeteria, it can be hard to convince teenagers to bring their own lunches. The fries and pizza they can buy at school taste delicious, but are super unhealthy. One popular restaurant lunch is the chicken caesar wrap. Your teenager will love that it's not a sandwich and it tastes like they bought it, not made it. Fill a whole wheat wrap with leftover chicken, vegetables, and light caesar dressing. This lunch is nutritious, filling, and teenager approved.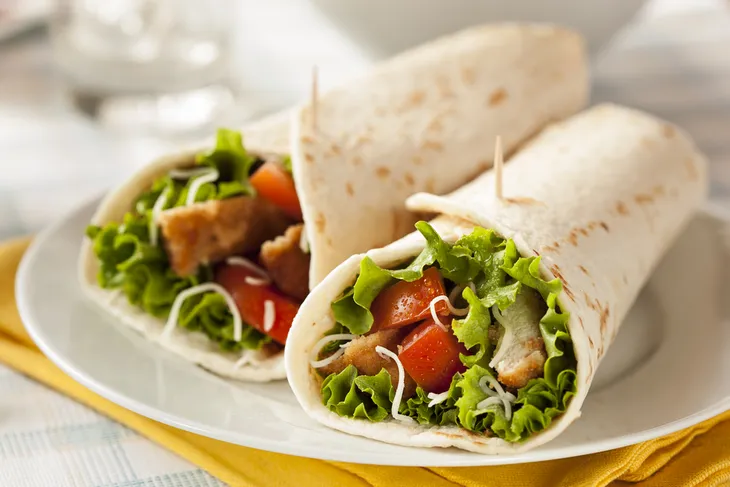 Like this article? Check out other ways to keep children healthy and happy: