Being diagnosed with type 1 or type 2 diabetes can be really scary, and for good reason: failing to maintain healthy blood sugar levels could result in serious health consequences. But with some relatively moderate lifestyle changes, you can make sure it has a limited impact on your day-to-day activities and experiences.
In fact, in a way, a diabetes diagnosis could offer an individual a way to make some positive changes in their lives that could help them prevent or overcome other health challenges, from obesity to high blood pressure.
Want diabetes content delivered straight to your inbox? Sign up for our Diabetes newsletter and receive exclusive news and articles written from our team of diabetes experts.
Cut Some Weight
The first couple months of a new year are usually busy times for athletic clubs and gyms, but their popularity tends to decrease significantly as the year draws on. That's because, while many people start the year with plans to lose weight and get in shape, it can be hard to maintain weight loss goals as other life events arise.
But a diabetes diagnosis adds importance to any weight loss goal. Put simply, maintaining a healthy body weight is a crucial part of keeping blood sugar levels under control and keeping some of diabetes more sinister health consequences at bay. Talk to your doctor about creating an effective weight loss program that can help you manage your diabetes.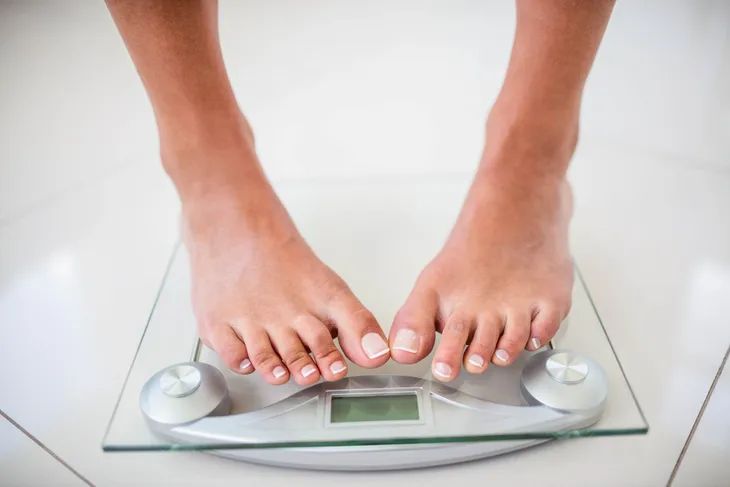 Keep Tabs on Blood Sugar
Staying healthy following a diabetes diagnosis means keeping constant tabs on your blood sugar levels. What does that mean for your daily routine? First, work with your family doctor to find out what a healthy blood sugar range looks like for you.
Second, plan on checking your blood sugar levels at least twice a day. Third, track your results by entering them into a digital spreadsheet or taking careful notes using pen and paper. Store away those entries and keep tabs on how certain meals, activities, or events affect your blood sugar levels. Finally, share those records with your family doctor at your next appointment with them.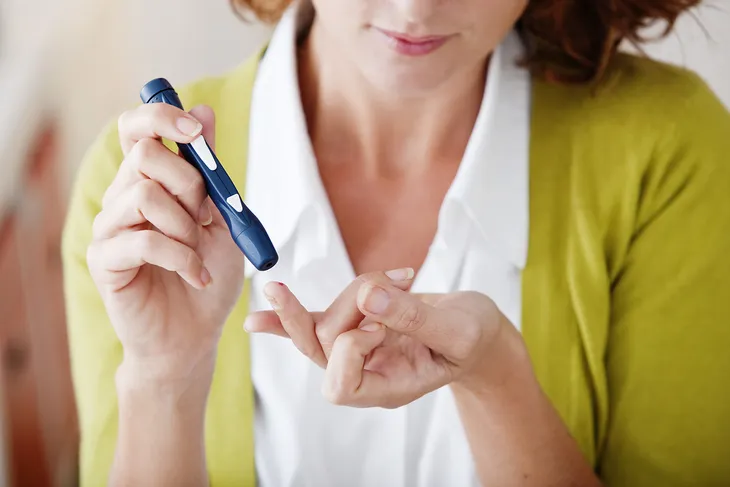 Eat Better
Being diagnosed with diabetes is likely to have a visible impact on the average individual's diet. That's because, in order to stay healthy following a diabetes diagnosis, it's so incredibly important to eat well.
That means eating foods that are less likely to cause your blood sugar levels to fluctuate beyond control. In reality, this means eating lots of fruits, vegetables, and whole grain foods, including whole wheat bread and pasta. The good news is that most individuals with diabetes can still enjoy the foods they love, it's just that those indulgences will need to be monitored and enjoyed in moderation. Additionally, it's crucial that a diabetes patient keep tabs on their blood sugar levels, particularly on a day when they may not be following a healthy diet so closely.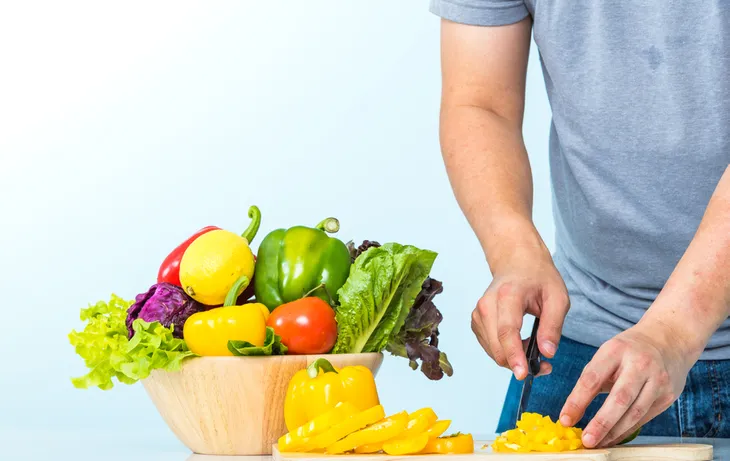 Get A1c Blood Tests
Anyone with diabetes must take the time to check their blood sugar levels at least twice a day. People with type 1 diabetes should be regularly testing your sugars with a glucose monitor. People with type 2 diabetes should discuss with their doctor and dietitian how often it would be necessary to test their blood sugar. But that's not the only kind of blood test that diabetes patients need to get; they should also be scheduling A1c blood tests roughly three to four times a year.
Unlike the daily blood tests you'll be carrying out yourself, the A1c blood test will show blood sugar level results over a three month period. Individuals with type 2 diabetes should be maintaining blood sugar levels no higher than 7-percent. For more information about this kind of test, talk to your family doctor.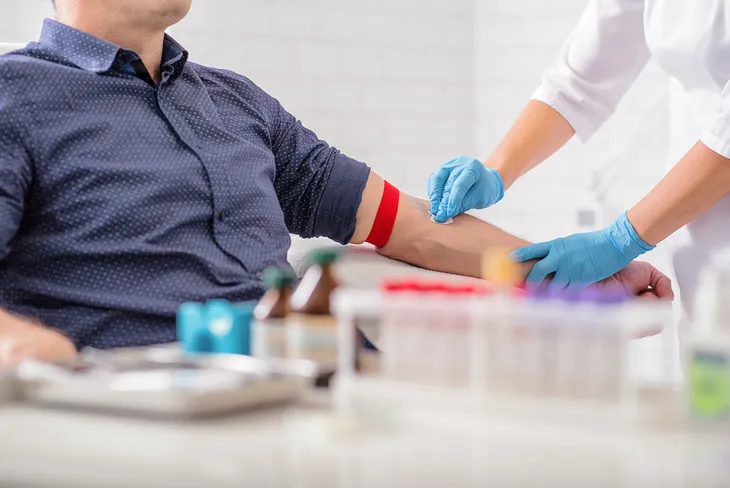 Watch the Carbs
There's a reason many weight loss plans call for individuals to monitor their carbohydrate intake and limit consumption of popular carb-heavy foods, from pasta and pizza to breakfast cereal. At their core, these foods are heavy in substances that can cause our blood sugar levels to spike, something that should be a significant concern for anyone with diabetes.
That's why it's important to carefully monitor how many carbohydrates you're consuming and link that carb consumption with the blood tests you should be taking at least twice a day. If those blood sugar levels appear problematic to you and your doctor, it may be time to switch to more fiber-heavy carbohydrates, including whole grain products.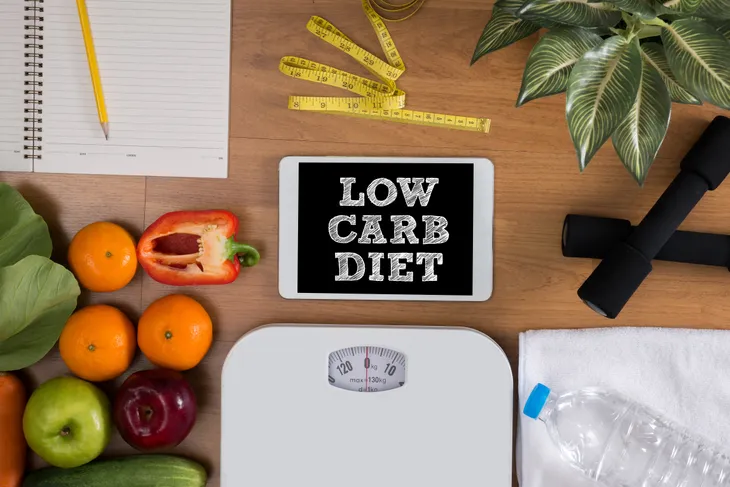 Watch Your Blood Pressure
For many individuals, a diabetes diagnosis will mean making moderate or significant adjustments to their lifestyles, including making changes to both diet and exercise. But it's important to note that those receiving this diagnosis will also need to keep tabs on their blood pressure and cholesterol, as diabetes can make staving off heart disease somewhat more challenging.
For that reason, it's key to regularly monitor triglyceride levels; in essence, the amount of unhealthy cholesterol in the blood. If these levels rise too much, they could result in high blood pressure and greater chances of complications affecting the heart. Older individuals receiving a diabetes diagnosis may need to take special medications designed to help maintain healthy blood pressure levels.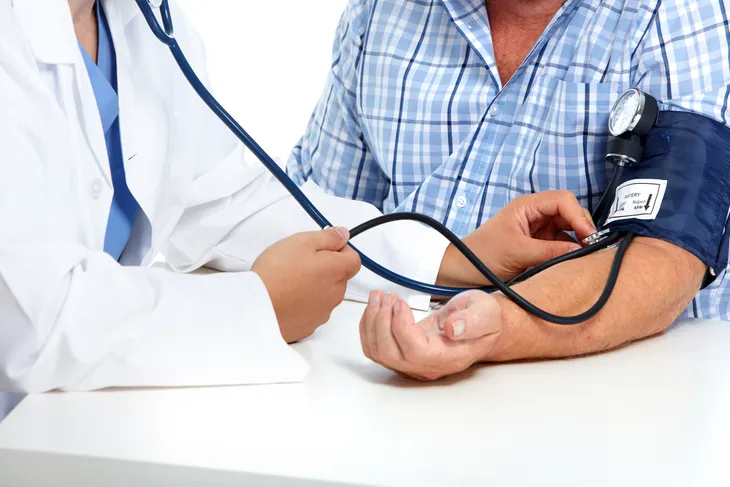 Exercise Regularly
If there's anything positive you can take away from a diabetes diagnosis, it's that such a development makes exercising regularly even more important than before. For individuals struggling to find the motivation to get out and be more physically active, this may do the trick.
So, why is exercise so important for diabetes patients? There are a few reasons. First, exercise can help alleviate stress and reduce blood pressure, both of which can pose serious health problems to those with diabetes. Exercise can also help individuals maintain a healthy body weight, which is key in keeping blood pressure and cholesterol levels in check. For these reasons, make sure you're getting roughly half an hour of fairly intense exercise for five days a week. It doesn't really matter what you do for this exercise, just focus on a physical activity that you enjoy, from running or biking to ballroom dancing and playing basketball.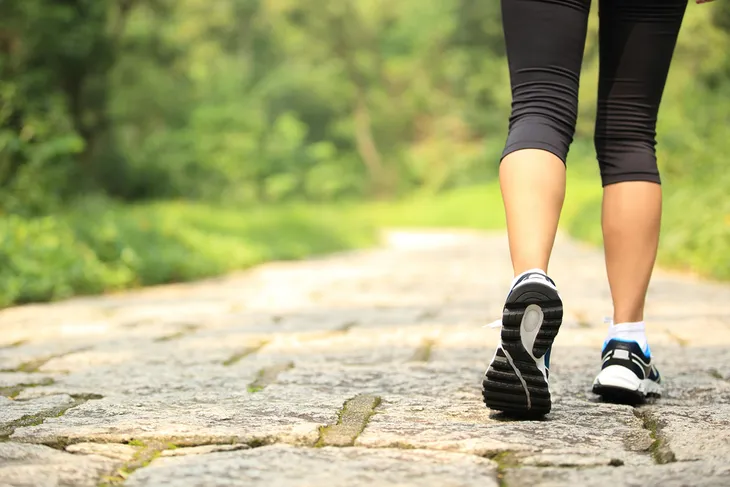 Get Your Rest
On the surface, it may not be abundantly clear how getting a sufficient amount of sleep can help diabetes patients stay healthy and manage their disease. But there are a number of important linkages between the number of hours of sleep you get each night and factors that directly impact diabetes.
For example, individuals who fail to get enough sleep — for adults, about seven hours a night — are more likely to eat more and eat unhealthy foods that could lead to blood sugar levels getting out of control. Additionally, sleep-deprived individuals tend to have higher blood pressure levels and may react to stress in ways that complicate a diabetes diagnosis.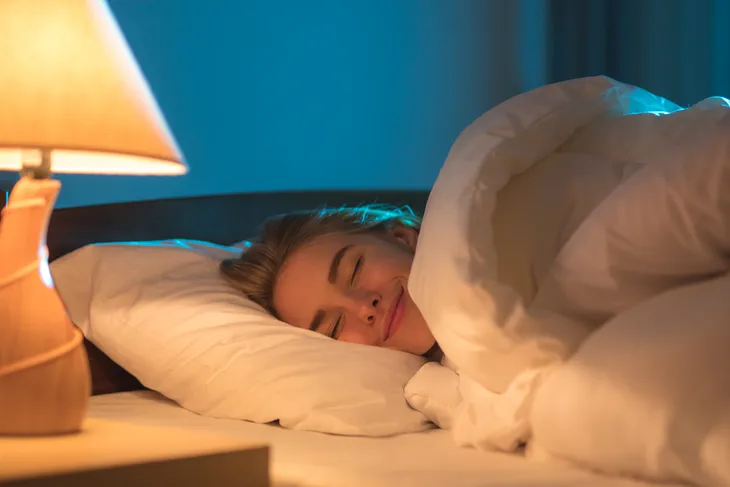 Keep Stress in Check
If there's been one buzzword in health circles the last couple decades, it's "stress." A wide range of health conditions, from heart disease to diabetes, call for patients to do their best to manage stress in their personal and professional lives.
Obviously, that's easier said than done. But cutting stress is an important part of keeping diabetes under control because it can lead to higher blood pressure and blood sugar levels, both of which can result in serious health problems, including heart disease and stroke, if not kept in check. To help with this, make time for activities that limit your stress, from playing or watching sports to yoga, meditation, and curling up with a good book.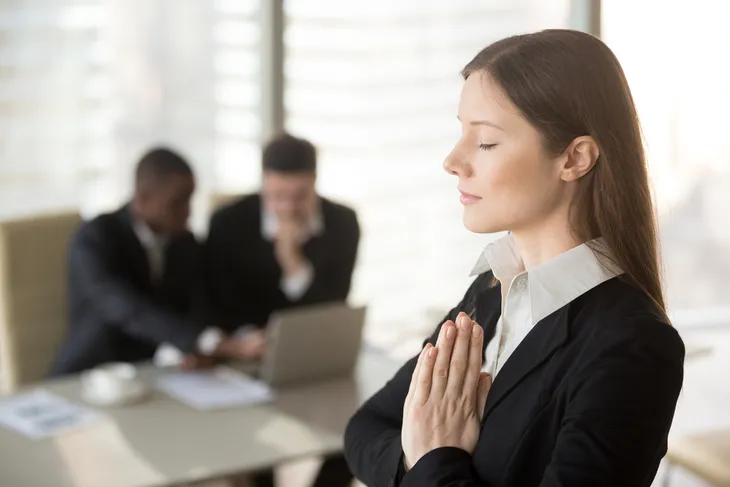 Kick Your Smoking Habit
There are probably a million reasons out there to quit smoking and discourage non-smokers from ever taking up the habit. Maintaining your health following a diabetes diagnosis is definitely one of them.
That's because diabetes can place considerable stress on the body and may increase an individual's likelihood of developing serious health conditions, including diseases affecting major body parts like the heart, kidneys, eyes, and nerves. Smoking only exacerbates this problem; essentially, it compounds the chances of developing heart disease, nerve damage, eye disease, and having a stroke. It can also make exercising, a key part of staying healthy through diabetes, harder than it would otherwise be. So, kick the cigarettes to the curb right away.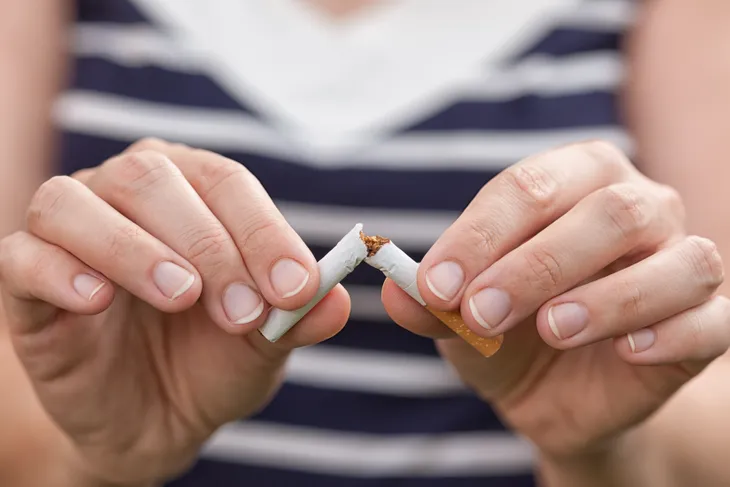 Limit Your Drinking
It's never healthy to drink alcohol to excess, but excessive consumption of alcohol becomes an even bigger problem following a diabetes diagnosis. That's because many alcoholic beverages contain carbohydrates that can cause your blood sugar levels to spike, putting any one with diabetes in danger of developing serious health problems, from high blood pressure to heart disease and stroke.
Beyond that, excessive alcohol consumption places undue pressure on many of your major organs, like the heart, kidneys and liver, most of which face adequate challenges in managing diabetes. It's worth noting that diabetes patients need not avoid alcohol altogether, but they should be very aware of how their drinking affects their blood sugar levels and overall health picture.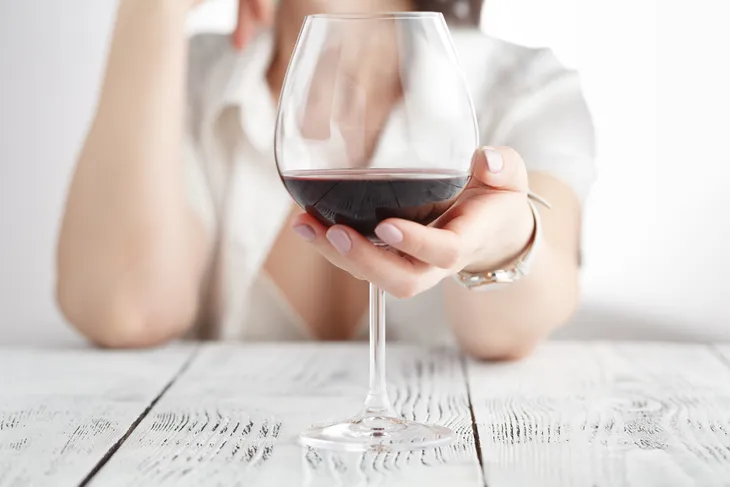 Meet Your Doctor Regularly
Don't take a diabetes diagnosis lightly. Work closely with your family doctor to develop a diet and exercise plan that allows you to maintain healthy blood sugar levels and keep more serious health problems like heart disease and stroke at bay.
Individuals with diabetes should meet with their doctor for a complete checkup at least once each year, though it's wise to schedule shorter, less invasive appointments on a more frequent basis. While an annual checkup should include an eye test, blood pressure exam, and screenings for more significant health issues, shorter appointments can involve discussing daily blood test results and progress towards trackable diet and fitness goals.