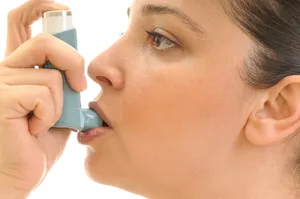 Many asthma patients have been directed by their doctors to take inhaled steroids on a daily basis. A new study suggests this may not actually be necessary in order to alleviate and control allergy symptoms.
In the 9-month study, 342 adult asthma sufferers were randomly assigned one of three different symptom control strategies, one of which did not include daily steroid inhalation. The study concluded that there was no significant difference in the frequency or severity of symptoms, regardless of which of the three strategies was used. These conclusions were published by the Journal of the American Medical Association.
While the study did attract attention, some experts disagree with its findings, taking issue with the small control group used in the research and a lack of attention to the long-term effects of the differing treatment approaches.
"I think if people look at the headline of this study without looking at the data in the study, this could be dangerous to them," Dr. Mark Greenwald,an assistant professor of medicine at the Universityof Torontoand a member of the Asthma Society of Canada, told CTV News.
Do you think the message of this study is misleading?
Source: CTV News