Cleaning professionals provide a wide range of cleaning services that can vary depending on specific industries.
Professional cleaner salaries vary per position, overall experience, and job location.
Duties for professional cleaners range from heavy industrial cleaning to hospitality housekeeping.
Some benefits to working as a professional cleaner include room for advancement, job security, and flexible schedules.
Professional cleaners provide services for a wide range of establishments that include office buildings, schools, hospitals, and industrial facilities. The duties of a cleaning professional include overseeing cleaning crews and performing tasks, such as sweeping, mopping, laundry, window washing, and maintaining equipment. Pay rates for cleaning professionals can vary depending on factors such as specific job positions, experience, and job locations. Here are some top-paying professional cleaning jobs in the United States.
Cleaning Validation Consultant
Cleaning validation consultants work with pharmaceutical companies to help ensure facilities remain clean and sanitary before and after production to prevent cross-contamination. Cleaning validation consultants inspect pharmaceutical production facilities and advise on the best practices to maintain sterile environments without affecting medicinal chemicals. They also help pharmaceutical facilities create sterilization-in-place procedures that allow for effective sanitizing of fully assembled equipment.
Cleaning validation consultants are typically required to have experience in a regulated manufacturing facility. Some pharmaceutical facilities may also require specific qualifications, such as a bachelor's degree in engineering. The broad salary range of $61,000 to $120,000, with a nationwide average of about $94,000, suggests that salaries may be determined based on experience, qualifications, and location, as certain states have higher costs of living and higher demand for workers.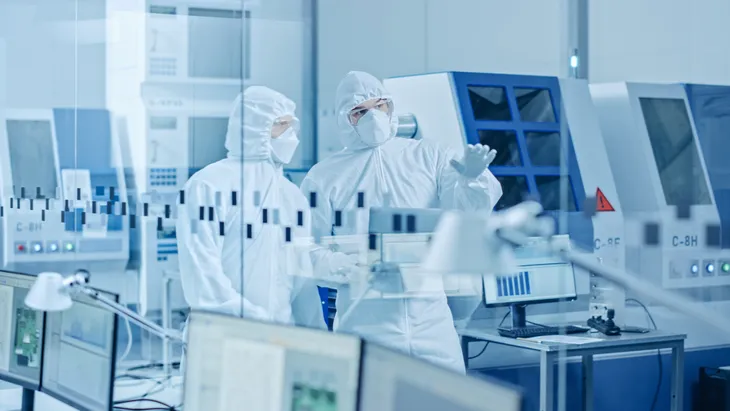 Heavy Cleaner
Heavy cleaners work in a wide range of industries, including food service, gaming, entertainment, hospitality, and education. Specific duties may vary depending on the industry, but heavy cleaners are typically responsible for deep cleaning kitchens, restrooms, dining rooms, and heavy-traffic areas. Heavy cleaners utilize industrial-strength cleaners and shampoos to ensure thorough cleaning and sanitizing of soiled carpets and flooring, and they're generally responsible for performing routine maintenance tasks.
The salary range of a heavy cleaner is between $25,185 and $38,592 per year, and whether an applicant is hired at the base rate or highest rate is typically based on experience and position; i.e., entry-level heavy cleaner vs. a cleaning crew manager.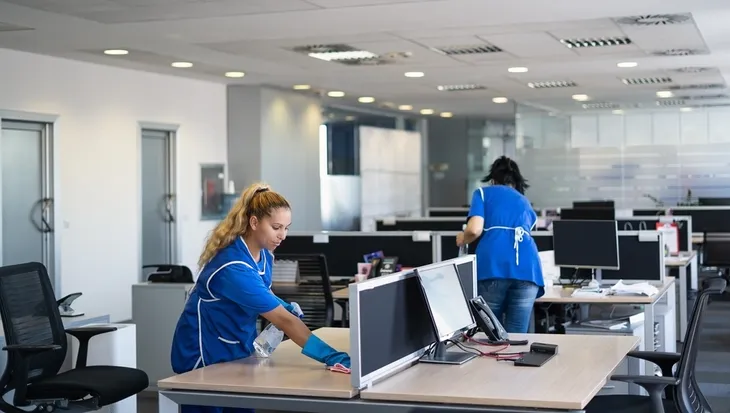 Building Custodial Supervisor
Building custodial supervisors oversee custodial and cleaning staff in facilities such as office buildings, schools, hospitals, casinos, and shopping centers. Building custodial supervisors assign specific cleaning and custodial tasks to staff members, and they coordinate and facilitate maintenance calls when necessary. A building custodial supervisor may also be responsible for training new hires and advising on safety and operational guidelines for cleaning equipment and chemical cleaning solutions.
The average pay of a building custodial supervisor is $52,000 per year in the U.S. Individuals hired at the lower range may be entry-level or have minimal experience, while those hired at the higher range may have several years of supervisory or related experience.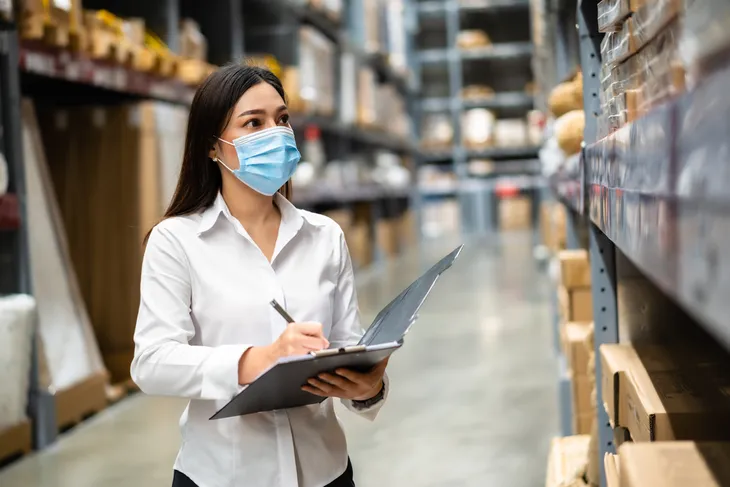 Window Cleaner
The average nationwide salary for a window cleaner is $46,064 annually. This suggests that there may be room for advancement in this position and that specific pay rates may be based on experience levels or specific job duties. Window washers are responsible for cleaning and maintaining glass windows for establishments, such as office buildings, hospitals, schools, and apartment complexes.
Window washers often use industrial-strength glass cleaners to ensure all glass windows are effectively cleaned and sanitized. While specific duties may vary, window washers are usually responsible for cleaning building exteriors, which often require the use of swing chairs, ladders, scaffolding, and specialized safety equipment.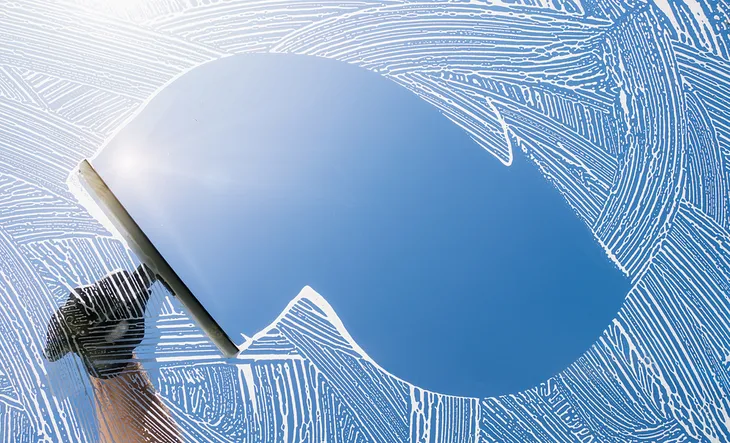 Cleaning Laborer
Cleaning laborers often work in warehouses and on construction sites, and they also work as groundskeepers. They're responsible for cleaning duties, such as debris removal, snow and ice removal, cleanup following new home builds, spraying down parking lots, and various custodial tasks.
The average salary for a cleaning laborer is $32,768 per year, though it varies depending on what state you're working in. Cleaning laborers hired at the lowest rates generally have little to no experience and receive on-the-job training, while those hired at the maximum rates may have previous experience in the field or possess extra skills needed to complete more complex tasks.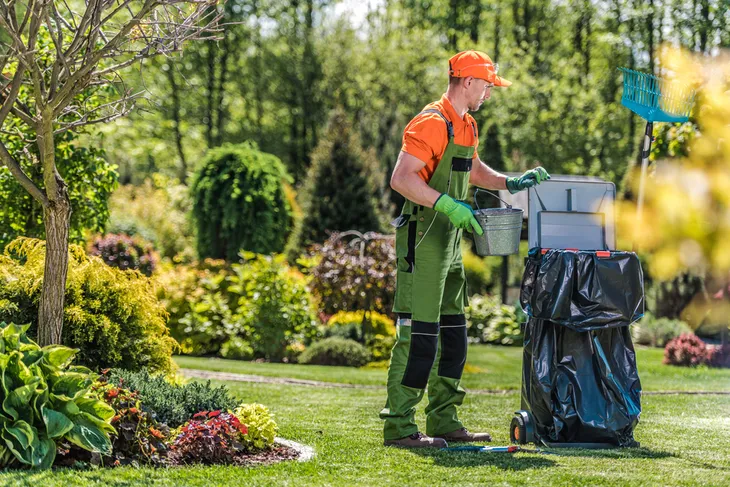 Service Cleaner
Service cleaners typically work for cleaning services or cleaning companies, or they run their own cleaning services. The pay range for a service cleaner is $21,000 to $32,000 per year, which indicates that entry-level employees may start at the base rate while seasoned employees may have opportunities for raises or advancements.
Service cleaner duties include vacuuming, scrubbing floors, cleaning and sanitizing restrooms, deep cleaning furniture, and general maintenance. A service cleaner's specific tasks can vary depending on the specific assignment; i.e., cleaning a private home residence vs. cleaning office buildings or healthcare facilities.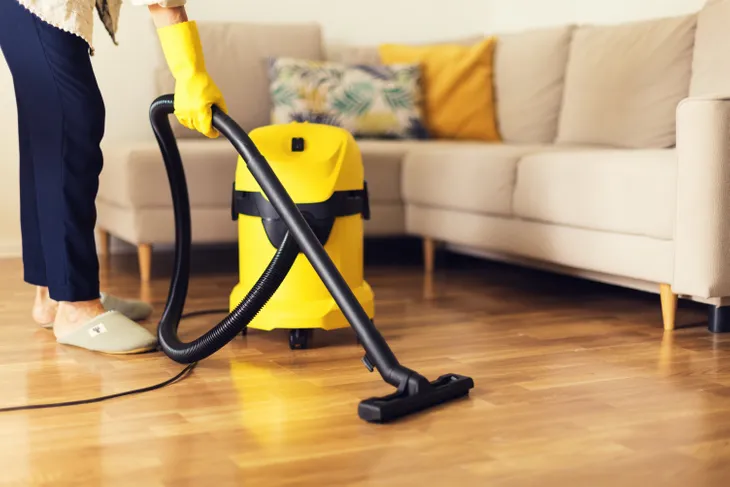 Custodian
Custodians work in schools, hospitals, event and sporting venues, and public facilities, such as libraries and community centers. Their job duties include cleaning and sanitizing surfaces, carpeting and floors, and maintaining cleaning supply inventory.
Custodians are generally required to possess basic math skills and a high school diploma or GED equivalent. Entry-level custodians are often provided with on-the-job training. The salary range of $21,500 to $29,000 per year for custodians suggests there may be some room for advancement in this position and that supervisory positions may fall in the higher salary ranges.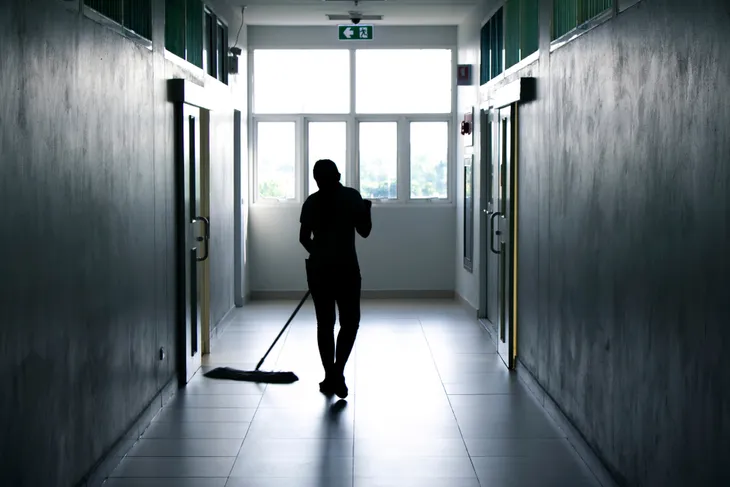 Cleaning Technician
Cleaning technicians perform a wide range of deep cleaning tasks in office buildings and facilities, such as schools, community centers, hospitals, and skilled nursing facilities. Deep cleaning duties include routine maintenance, such as trash removal and interior window cleaning, cleaning and washing walls and floors, and conducting thorough interior and exterior inspections. Cleaning technicians may work independently or with cleaning crews, and certain technicians may be responsible for overseeing staff.
The average salary range for a cleaning technician is $32,000 to $38,000 per year. This indicates potential room for advancement and suggests that entry-level employees with minimal experience may start off in the low salary range and work their way up.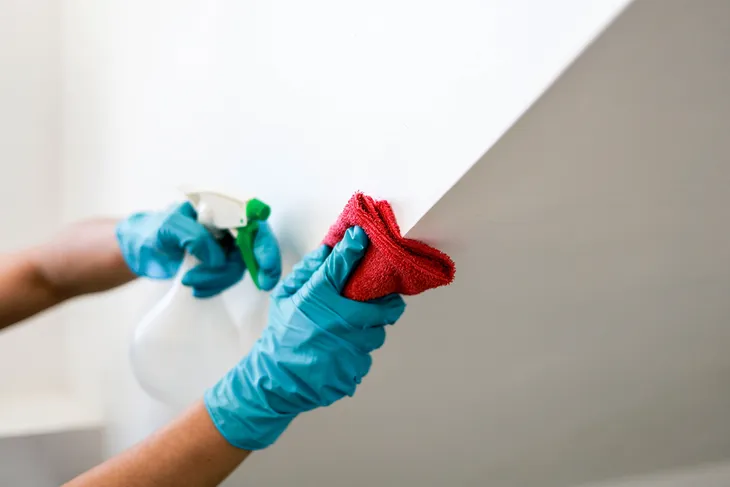 Night Cleaner
Night cleaners are specifically hired to provide cleaning services during the evening hours when normal daily operations have ceased or slowed down. Night cleaners work in office buildings, medical facilities, gyms, and foodservice establishments. Night cleaners' duties can vary based on the specific establishment, but they're often tasked with vacuuming and shampooing carpets, polishing furniture, and deep cleaning and sanitizing restrooms.
Night cleaners may also be responsible for restocking paper products in restrooms and kitchens and handling light maintenance or repair work. The salary range for a night cleaner is $20,500 to $28,500 annually, and night cleaners are often hired as entry-level employees.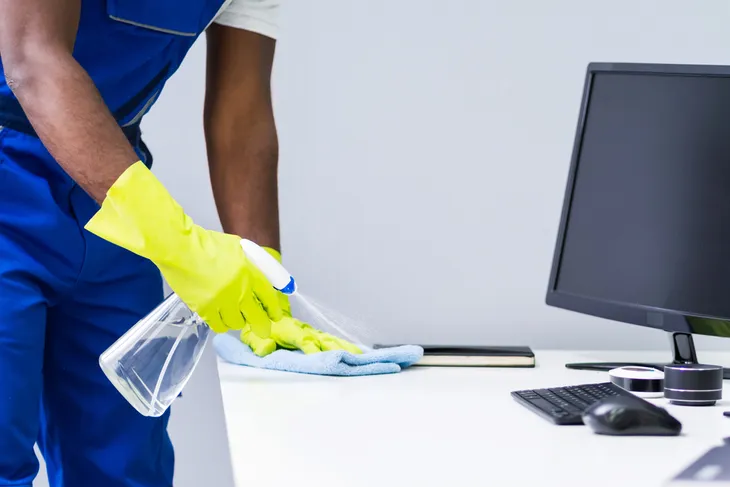 Cleaner
Professional cleaner is a broad term for cleaning associates who work in private homes and for a wide range of businesses in various industries. Domestic cleaners often work in private residences, while housekeeping attendants work in hotels, motels, and resorts. Cleaning crews are sometimes hired by apartment building owners following tenant move-outs, while domestic cleaners are often hired on weekly, bi-weekly, or monthly schedules. In certain situations, domestic housekeepers are hired as live-in workers.
Professional cleaners have an average salary range of $21,000 to $32,000 per year. Salary amounts for professional cleaners can vary greatly depending on the specific hours worked, specific job duties, and location.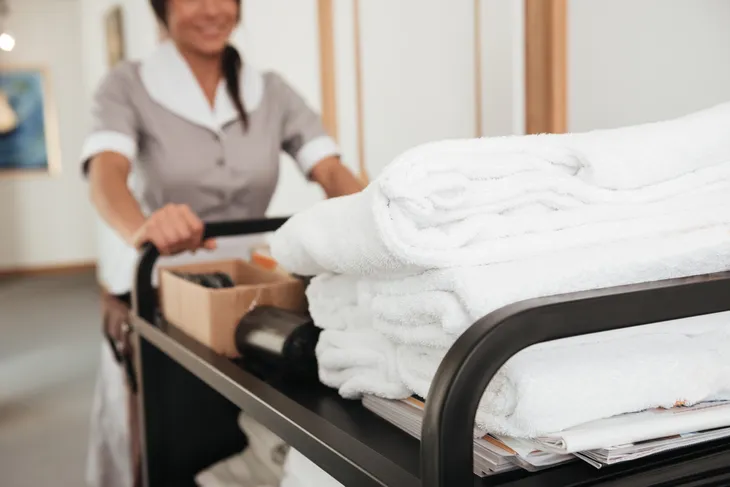 Hazardous Waste Cleaner
Biohazard and hazardous waste cleaners clean up crime scenes and severely contaminated areas, such as condemned properties and illegal outdoor encampments. Biohazard and crime scene cleanup is a specialized field, and workers are generally required to undergo training in areas such as blood-borne pathogens, personal protective equipment, medical waste handling, and heat illness awareness.
The broad salary range of a biohazard/crime scene cleanup technician indicates that pay rates may vary based on experience and training as well as location and specific duties. The salary for this position is between $29,000 and $65,000 per year.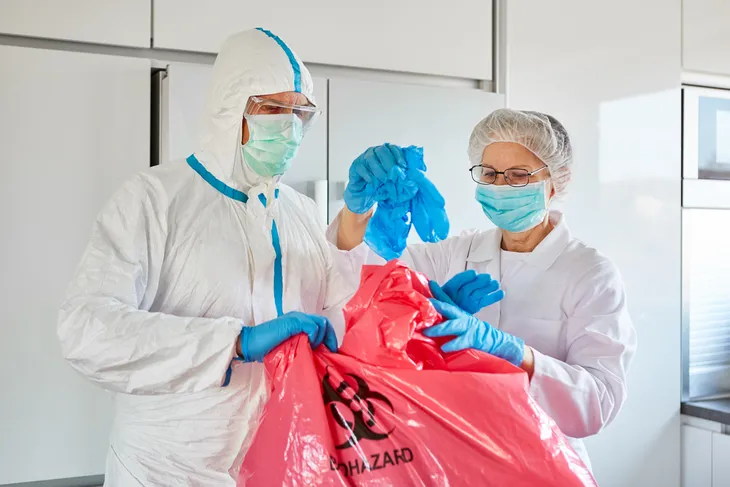 Benefits of a Professional Cleaning Career
Professional cleaners work in almost every industry, which allows for a wide range of employment opportunities, from entry-level to managerial and supervisory positions. Many professional cleaning job positions offer advancement opportunities, which can lead to higher salaries and overall job security.
If you're considering a career as a professional cleaner, taking some time to learn about the cleaning industry and the job requirements and expectations for different positions can help you make informed decisions during your application process.