Drivers are in huge demand as more people are needed to transport everything from goods and food to packages and people. If you like exploring new places and meeting people, you could do far worse than a career behind the wheel.
The national demand for professional drivers increases every year, and many roles come with attractive salaries. While compensation and flexibility vary across companies and states, we've rounded up 2021's highest paying driving jobs to help you as you consider your next career move.
1. Ice Road Trucking
Ice road trucking is one of the riskier jobs on this list, as drivers must contend with treacherous conditions and in many cases, extremely heavy or oversized loads. As well as being excellent drivers, ice road truckers often require advanced vehicle repairs skills. This is because their work often takes them to remote locations where they cannot get recovery assistance in the event of a breakdown.
Ice road truckers typically only work for a few months each year, though they can usually take home around $40,000 in this time.
Key considerations:
Requires exceptional driving skills
Seasonal work
Extremely dangerous
Most jobs require 5+ years driving experience and a Class A CDL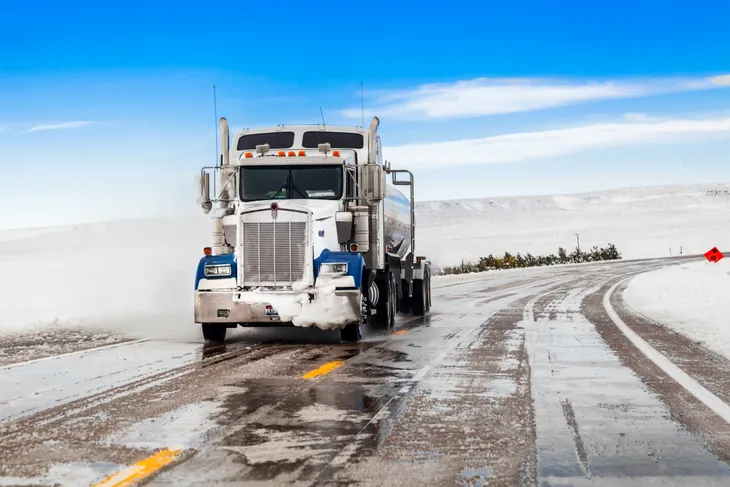 2. Over the Road Trucking (OTR)
Over the road trucking is long-haul driving that involves covering large distances, sometimes even making coast-to-coast runs. This driving job is not for everyone, as it can mean spending weeks away from home. However, if you don't have family commitments and enjoy exploring new places, OTR trucking could be a great option. Salaries for OTR trucking jobs are usually generous in comparison to other driving jobs, as employers aim to compensate workers fairly for the time spent away from home.
Currently, the highest paid OTR jobs are in New Jersey, North Dakota, New York, and Vermont. Across the United States, the average salary is around $59,000 a year.
Key considerations:
Requires lengthy periods away from home
Most jobs require a Class A CDL
Provides the opportunity to explore new places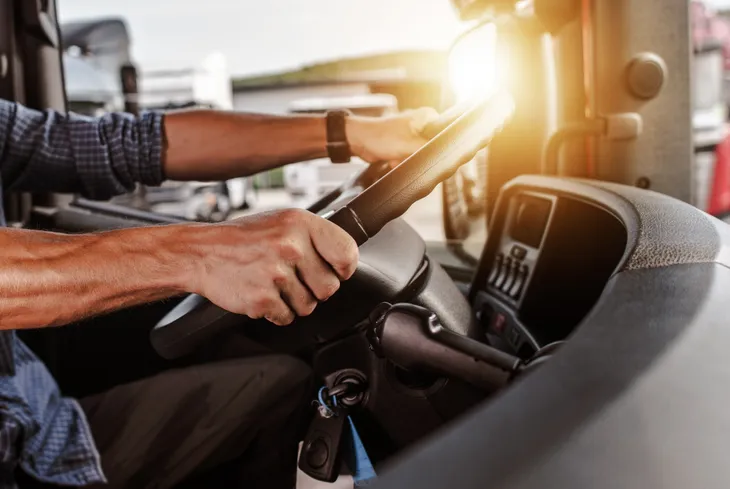 3. Hazmat Hauling
Hazmat (hazardous material) hauling involves transporting materials that would pose a threat to people or the environment in the event of a leak. Due to the risk involved, hazmat drivers need advanced qualifications in addition to a standard commercial driving license. In most states, drivers must be over 21 years old to apply for a hazmat license. Corrosive substances, radioactive waste, explosives, flammable liquids, certain medical waste, and poisons are all types of hazardous material. This job is relatively high risk, which is reflected in the typical financial compensation.
In the United States, the average hazmat driving salary is around $64,000 a year.
Key considerations:
High risk job
Requires a Class B or Class A CDL
Requires additional Hazmat "H" endorsement
Age restrictions in many states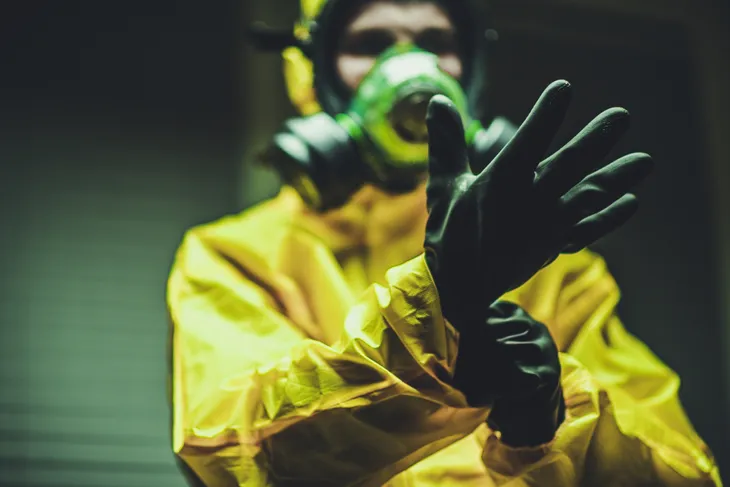 4. Tanker Hauling
Tanker trucks carry large volumes of liquid and are considered more dangerous to drive than other types of heavy goods vehicles. This is because the movement of liquid in a partially full tank can make the truck harder to control. As you might expect, the increased risk associated with tanker hauling means that drivers are compensated with higher-than-average pay.
Currently, tanker truck drivers are in high demand across the United States. The average salary for tanker haulers is just over $62,000.
Key considerations:
High-risk job
Requires advanced driving skills
Requires Class A CDL with a Tanker "N" endorsement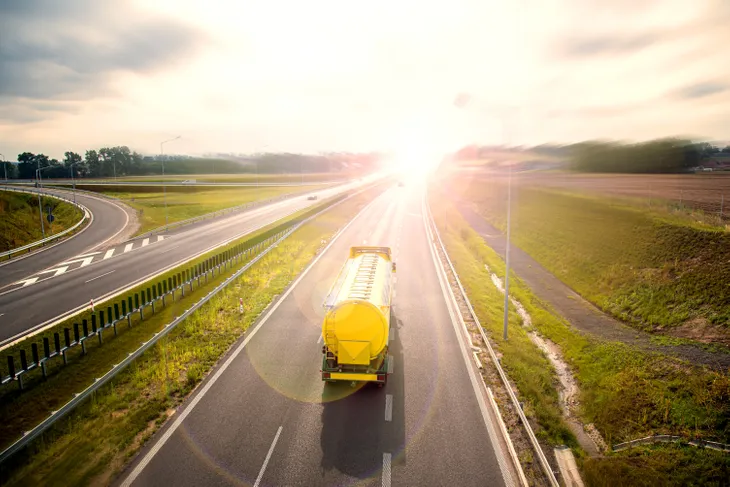 5. Truck Driving Instructor
If you have worked as a truck driver for several years and are considering a move into a more lucrative role, joining a truck driving school as an instructor might be an option for you. Though the increase in pay may be minimal, working as an instructor means you will be based in one location and will not need to spend days or weeks on the road. For this reason, becoming an instructor is the go-to choice for drivers looking to start a family, or those who want to make the switch to more sociable working hours. This job will require additional training and a fair bit of patience, but you will have the satisfaction of helping the next generation of truckers get qualified.
On average, truck driving instructors in the United States earn around $58,000 a year.
Key considerations:
Additional training and qualifications required
Requires a Class A CDL
The job is based in one location
Safer than other types of truck driving job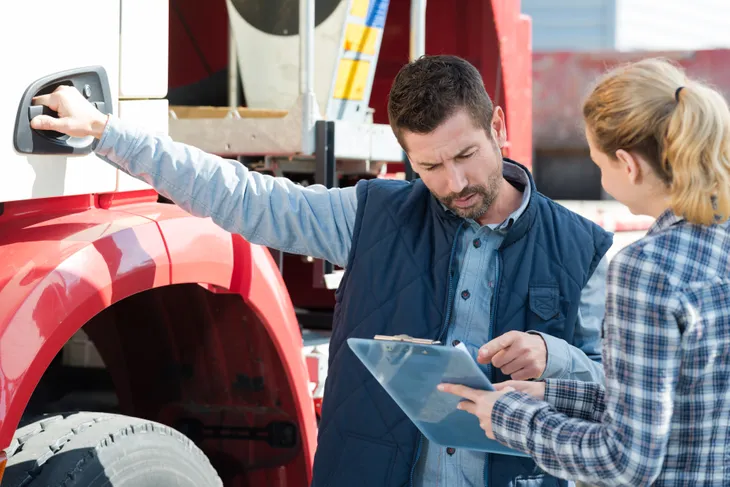 6. Dump Truck Driver
Dump truck driving is usually a dirty job, as most drivers transport waste, coal, gravel, or sand. Coal tends to be the riskier cargo, as transporting it may involve maneuvering a dump truck around active mines and quarries. If you don't mind moderate risk and a little dirt, working as a dump truck driver can be fun and financially rewarding. Hours and shift patterns vary considerably from one industry to another, which means there are opportunities to fit every schedule.
The average annual salary for dump truck drivers in the United States is around $40,950.
Key considerations:
Can be dirty work
Low to moderate risk involved
Requires a Class A CDL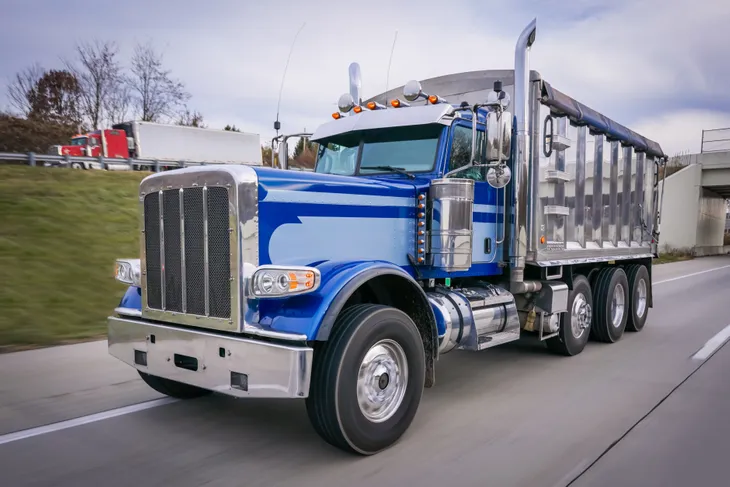 7. Private Chauffeur
If operating large vehicles doesn't appeal to you, private chauffeuring can help you make decent money in a driving role. You can work for a driving agency or start your own business – it's up to you! You will need to have better than average driving skills and good customer service skills to fulfil this role, as it may sometimes involve transporting high-profile clients.
The average salary for private chauffeurs in the United States is around $51,000 per year.
Key considerations:
Get the chance to drive luxury vehicles
Low-risk job
Does not require long-distance travel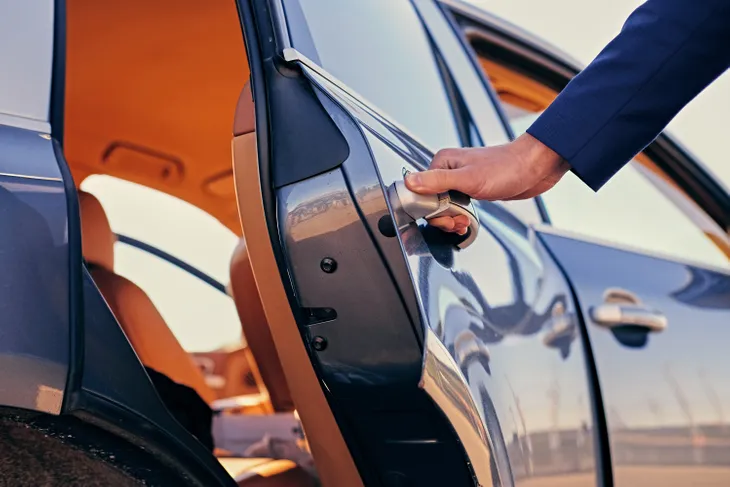 8. Cab Driver
Driving a cab may not be the first thing that springs to mind when you think about high paying driving jobs, but it is possible to make a decent living within this role. The highest earning cab drivers usually operate in busy metropolitan areas and tourist locations, where they can pick up back-to-back fares during a shift. You will need to be prepared to work unfavorable hours to earn good money as a cab driver, as evenings and weekends are often the busiest times.
Cab drivers earn around $36,000 a year on average, in the United States. It may be worth noting that Alaska, Massachusetts, and Washington currently have the highest earning cab drivers, with salaries as much as $15,000 above the national average.
Key considerations:
Requires a Class C CDL and a Passenger "P" endorsement
Evenings and weekends required
Low-risk job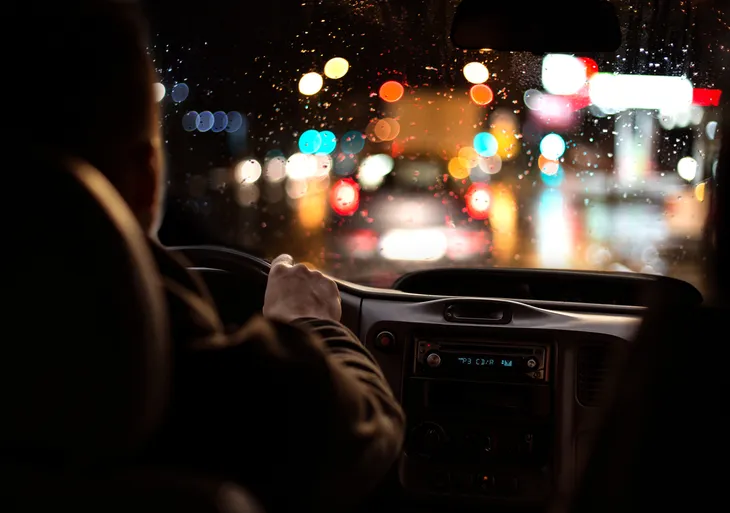 9. Bus Driver
It may surprise you to find out that in many parts of the United States, intercity bus drivers earn an attractive wage. Like cab driving, bus driving is more accessible for most people as it does not require expensive training and complex qualifications. Most states set out that bus drivers must have a high school diploma and a commercial driver's license; other training is usually completed on the job, which means you can earn while you learn. This job will require patience, people skills, and above average driving ability.
Washington, Alaska, Massachusetts, and California are the states with the highest paid bus drivers. Nationally, the average annual salary for intercity bus drivers is just over $48,000.
Key considerations:
Requires a Class A or B CDL with a Passenger "P" endorsement
Minimal entry qualifications
Most cities pay drivers to train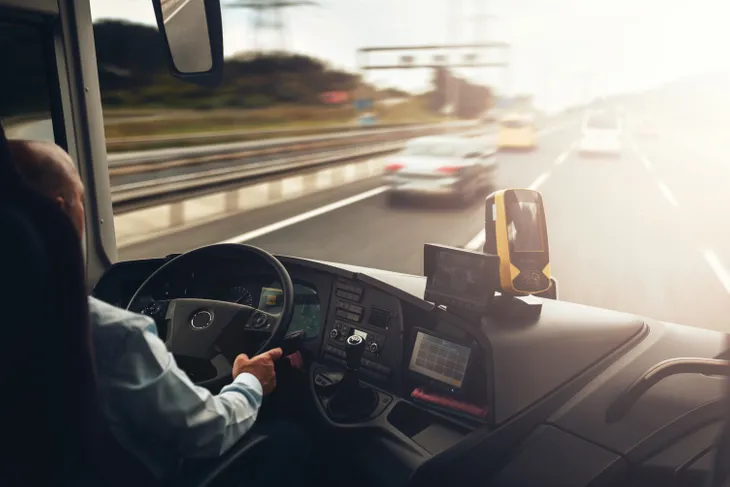 10. Ride-Share Driver
If you own a four-door vehicle and a smartphone, consider driving for Lyft, Uber or another ride-share company. In this job, you'll pick up and drop off passengers to their desired destination, all of which is available to you in the company app before you commit to driving someone. This allows flexibility and some autonomy over how far you're willing to drive and for how much.
You can submit an application and get started fairly quickly, provided you meet the requirements. Compensation for this type of driving varies state-to-state, but to make $50,000 per year, Uber states you need to complete 60 rides per week and Lyft states it takes 84 rides per week.
Key considerations:
Be at least 21 years old
Drivers must be licensed to drive
Have at least one year of driving experience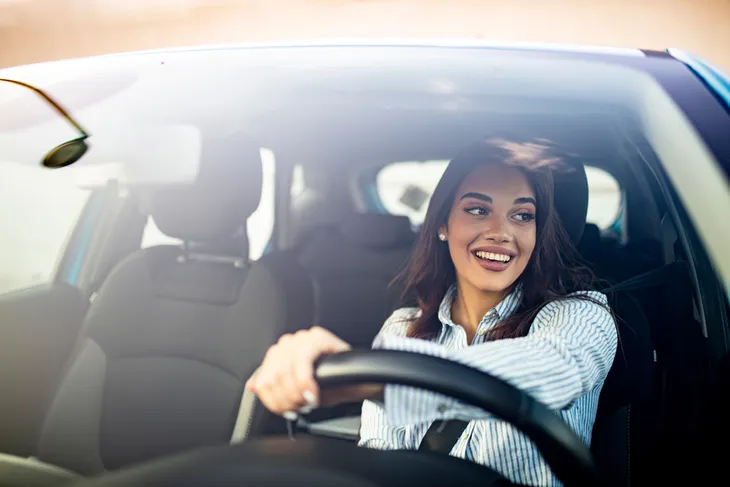 11. Food Delivery Driver
Uber Eats, Postmates, and DoorDash all allow you to use your vehicle to act as a food delivery driver, pickup takeout orders from local restaurants and delivering them to the customers' doors. While it's not as lucrative as some of the other jobs on this list, it does allow you flexibility in your hours, which is ideal if you've got other commitments such as school or children.
Average annual salary ranges from $30,000 and $60,000, with a large part of that coming from tips.
Key considerations
Be at least 18 years old
Have a valid driver's license
Must undergo a background check