For most people, landing a flexible, rewarding remote working position is the holy grail of employment. Working from home cuts out the daily commute, increases work-life balance, affords greater flexibility for parents, and has a whole host of other benefits.
Just a few years ago, remote working positions were rare with many organizations refusing even to consider letting their staff work from home. Thanks to restrictions imposed during the recent pandemic, remote work is starting to become the new norm.
If you would like to make the switch to remote work or are considering a career change, the jobs in this article might give you some inspiration.
Below are 10 of the highest paying remote jobs people are applying for right now. Some require more previous professional experience than others, though we have tried to make sure to include something for every skillset and experience level.
1. Content Writer
If you can write well – and enjoy doing it – then content writing could be a great option for you. As companies of all industries and sizes rely heavily on digital marketing to promote products and services, there is no shortage of content writing opportunities for skilled writers, for:
Blog writing
Product description writing
Review article writing
While some organizations do prefer writers with relevant English or Journalism qualifications, this is far from the norm. It's no secret that entry-level content writing jobs often do not pay especially well, but you can quickly increase your earnings over time. The highest paying content writing jobs also involve a degree of content management, like research, planning, scheduling, and re-working old content.
The average annual pay for content specialists in the United States is around $48,691.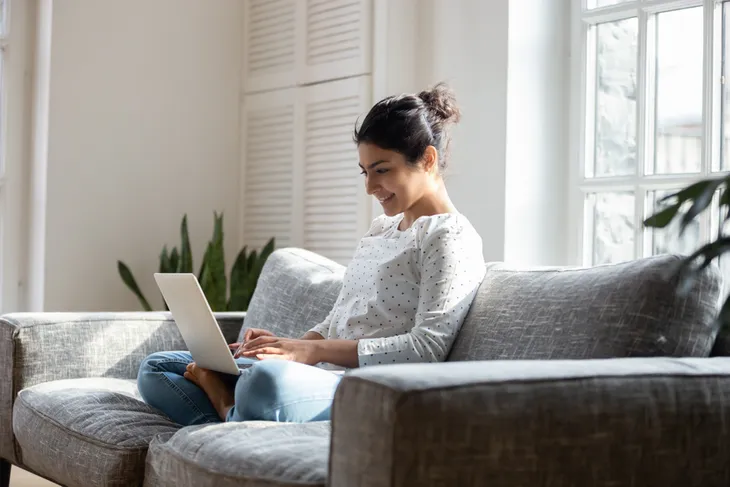 2. Social Media Manager
If you have a flare for social media and are comfortable using all platforms, social media management might be your calling. Increasingly, companies outsource their social media management to skilled remote workers. This job usually involves:
Planning a post schedule
Writing and posting shareable content on a daily or weekly basis
Monitoring/moderating social media activity
Facebook, Instagram, and LinkedIn are where most organizations focus their social media activities, so you will need to be comfortable writing for these platforms. A degree of photo or image editing may also be required, and graphic design skills can be useful.
Pay for social media managers varies considerably, but averages at around $30/hour.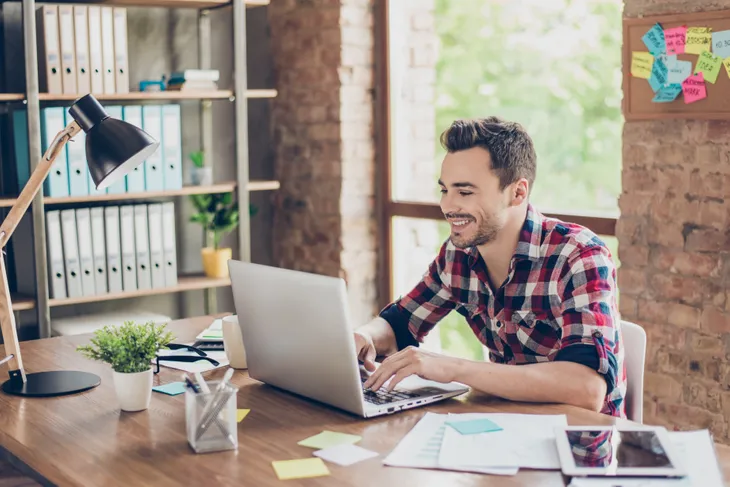 3. Virtual Assistant
Virtual assistant (VA) work is ideal for anyone who likes a varied workday and has great organizational skills. Being a VA typically means making yourself remotely available during office hours to handle regular or one-off tasks for individuals or organizations who require administrative support. This may involve:
Data entry
Writing/answering emails
Taking/making phone calls
Minor bookkeeping
One of the most appealing things about this role is the versatility it offers. Some remote assistants are employed by a single company, while others work on a freelance basis for multiple clients.
Full-time virtual assistants can expect to earn between $40,000 and $70,000 annually.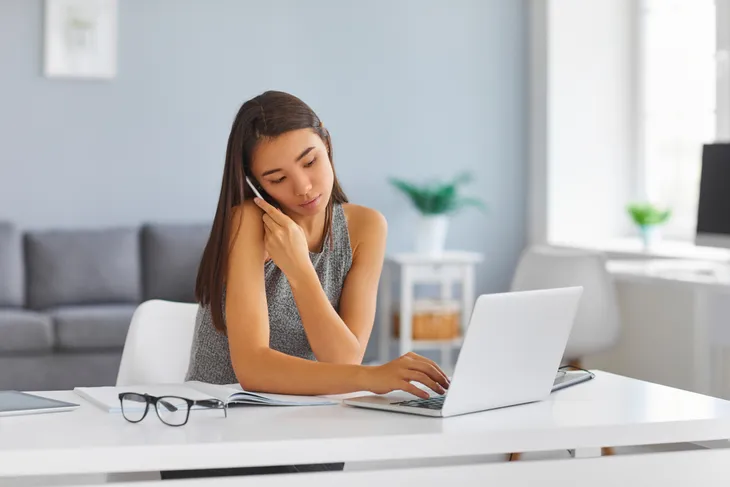 4. Researcher
People tend to think of professional research as the domain of post-graduate workers, but this isn't necessarily the case. Remote researchers do not need to be experts in a given topic, they simply just need to demonstrate effective, reliable research skills. Of course, some expertise may be necessary for highly technical topics, such as medicine or finance.
Digital marketing companies often outsource blog research to remote workers, so this may be an option. Bear in mind that making this type of research financially viable will likely involve working for multiple clients on a freelance basis, unless you get your foot in the door with a large corporation. There are also a few dedicated research companies, like Wonder, that allow workers to set up a free account and accept ad hoc tasks as they arise.
In the U.S., remote researchers earn an average of around $63,000 per year.
5. Data Entry
If you are methodical and detail-oriented, you may consider becoming a remote data entry clerk. Like most other jobs on this list, remote data entry can be done on a freelance basis or as a full-time or part-time employee. The typical day-to-day tasks for a remote data entry clerk involve entering information into spreadsheets or online databases. Higher paying data entry jobs may also involve report generation, once information has been collated.
Data entry clerk salaries vary quite a bit based on experience. You can expect to start out at around $27,000 per year. The average salary is currently around $38,000.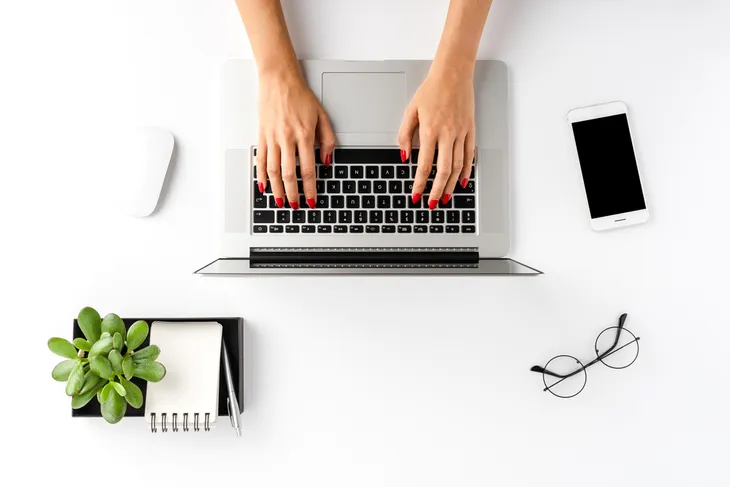 6. Editing/Proofreading
Editing or proofreading is great work for people who love the written word, have excellent English language skills and of course, a keen eye for detail. Editing and proofreading jobs vary dramatically in pay, and the type of work required. Editing is far more likely to require a relevant qualification or proven experience in the industry, though it is possible to get your foot in the door and gain experience by editing test pieces for potential employers or clients. Proofreading is far easier to break in to and usually just involves checking for and correcting minor spelling, grammar, and syntax errors.
You may be able to find work editing or proofreading:
Blogs
For-print fiction and non-fiction works
Magazines
Website content and other marketing copy
The average salary for proofreaders and editors in the United States is $53,797 per year.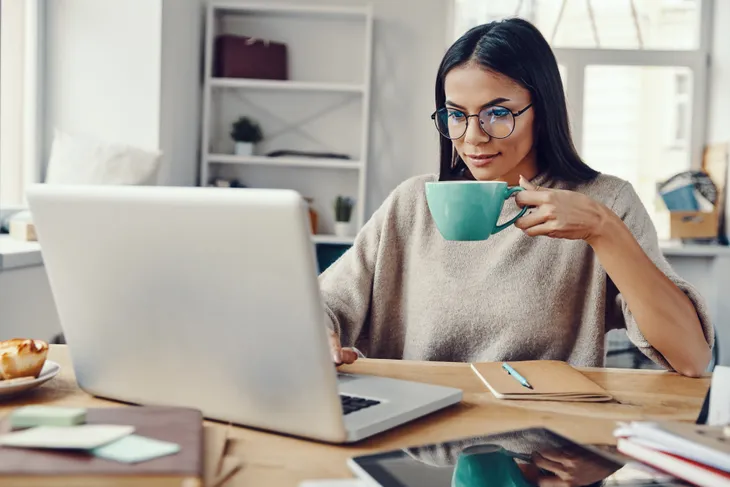 7. Customer Service
Remote customer service jobs are widely available, as any organization selling products or services requires some form of customer service department. Prior to the pandemic, remote customer service roles were rare but are now becoming increasingly commonplace. Many major organizations with customer service departments offer remote or semi-remote working positions to their staff. The role typically entails managing customer service enquires via:
Phone
Text
Email
Social media
To work as a remote customer service representative, you will need decent administrative skills, patience, and excellent people skills. The starting salary for this type of work is around $21,000 per year, which isn't great. However, experienced customer service professionals can eventually bring home an annual salary of more than $37,000.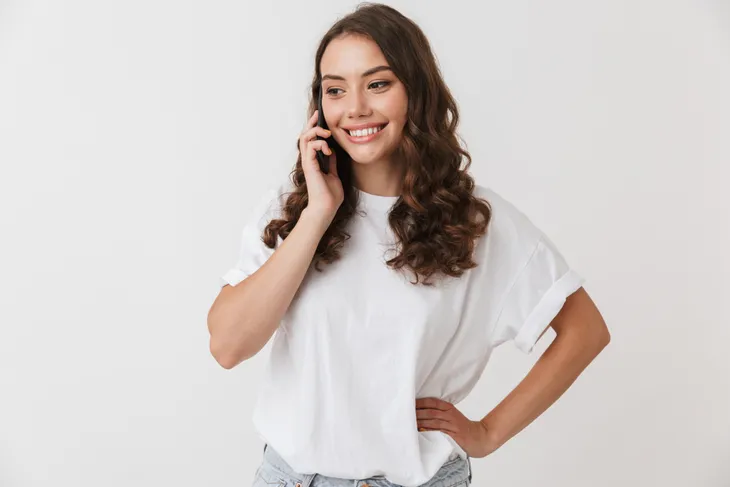 8. Coaching
Online coaching might be an option if you are a positive person with a can-do attitude who enjoys helping others achieve their goals. Having relevant qualifications will help you win clients, but success rates are more important to your prospective clients. While online coaching is hard to break into and requires a great deal of self-promotion, it can be immensely rewarding work. Your coaching business could focus on:
Mental health and wellness
Diet and fitness
Career development
Business coaching
The amount you can make as an online coach varies dramatically based on your skills and the amount of work you put in. Some coaches make as little as $15,000 per year, while others make upwards of $100,000.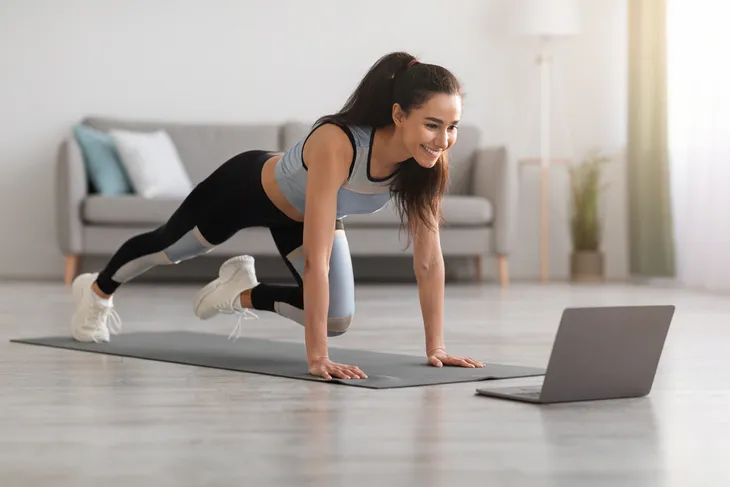 9. Translator
Virtual translating can be a great remote gig if you speak more than one language fluently. You make be expected to translate written documents, audio files, or films, though documents and blogs are one of the more common jobs. Like many of these roles, you can work for one large company with ongoing translation needs or freelance using websites like Upwork.
Since it's a niche skill, translators make an average of $67,343 per year depending on what languages you're translating and your experience.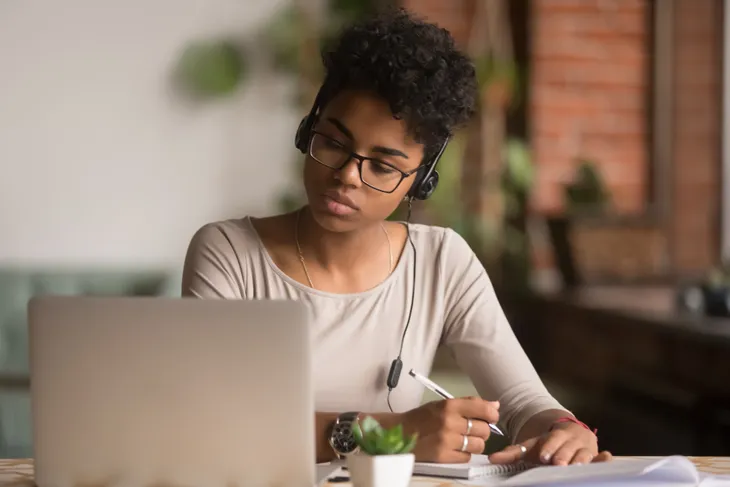 10. Bookkeeper
Virtual bookkeeping can be a specialized skill and may require some formal training, but if you're organized and very good with numbers, it may be a good fit for you. It requires close attention to detail and financial knowledge, as bookkeepers are responsible for recording a company's financial transactions, updating statements and documents, completing taxes, and reviewing financial records. They also commonly handle payments and invoicing.
The average bookkeeper makes around $38,000 per year.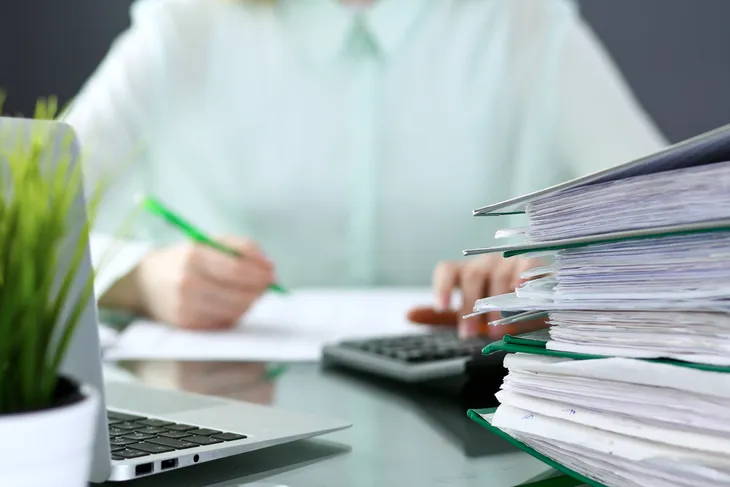 How to land a remote job without experience
It is technically possible to acquire a job in any of the above-mentioned roles with no experience or higher education. Once you have settled on your ideal remote job, it is a smart idea to spend some time learning as much as you can about the industry, role, and company (if applicable) to increase your chances of getting hired.
For remote jobs that require certain specialist skills – like content writing, social media management, or data entry – you may benefit from taking a relevant online course to make yourself more attractive to prospective employers.
Where to look for remote jobs
So, you've settled on your dream remote role and are all set to start sending out applications – but where can you find opportunities? If you're looking for full-time or part-time employment, try checking out the major job search websites, like Indeed or Monster. Third party freelancing sites such as Upwork, Fiverr and PeoplePerHour can help you find clients for regular or ad hoc work if you would prefer to take the freelance route.