We live in the "Do It Yourself" age. More people than ever are content doing things for themselves. Cutting out the middle man of financial transactions has become common place — especially with the rise of the internet. After all, why pay someone a commission for selling your car if you don't have to? These days, more people are selling their vehicles privately — and keeping the profits. However, taking the DIY approach means doing more legwork. How can you ensure that you'll get top dollar for your second hand car? Which steps do you need to take to get the most out of your old ride? Here are some common mistakes that people make when they sell a car themselves. Avoid these in order to maximize your vehicle's resale value.
15. Not Cleaning the Vehicle
They say cleanliness is next to Godliness. This is especially true when it comes to selling your car. While it might sound obvious to say that you need to clean your car before selling it, we mean really clean it. You'd be surprised how many people don't bother to even perform a casual tidying of their car before selling it. Frankly, it's kind of gross. Make sure your vehicle is impeccably clean when you're trying to sell it. Nothing turns off potential buyers like the sight of a filthy vehicle.
Be sure to thoroughly clean both the exterior and interior of the vehicle. Remove any random items, like loose change, coffee cups, chip crumbs, etc. Make sure the outside of the vehicle is clean and presentable. In fact, it may be worth a couple hundred bucks to get the vehicle cleaned professionally. You can probably make that money back in the sale price. Getting your vehicle into an extremely clean state is an important first step to sell it. Potential buyers won't even want to test drive your dirty car, let alone buy it.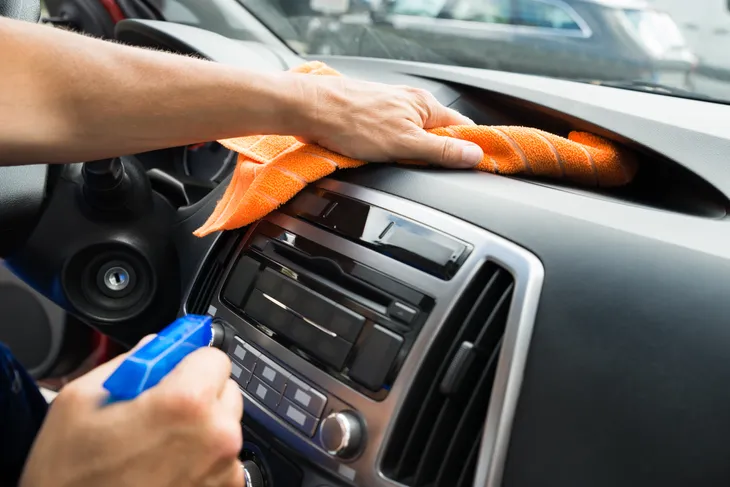 14. Not Keeping Good Records
You want to show any potential buyers that you've taken good care of the vehicle. That means keeping copies of any maintenance and service records. These include things like oil changes, new tires and brakes, scheduled tune-ups, and any other needed repairs. A good set of service records provides assurance to potential buyers that you were a diligent caretaker of your car. It can also prove that your car is in good working order.
Don't have the maintenance records? Not to worry. You can likely contact the service centers that worked on your car over the years. They should be able to provide copies, based on your license plate or VIN. Even better, they can probably just email you the records. At the very least, you can write down the dates associated with various service appointments and list them in your advertising. For example, you could include "Brand New Brakes – Spring 2019" or "Replaced Air Conditioner – Summer 2020" in your ad copy.
These records will help show an interested buyer that you're both an organized and honest car seller. Having detailed maintenance record can reinforces (and justify) your asking price. If someone is looking at two similar cars, they may pay a little bit extra for the assurance that the oil has been changed every 3,000 miles like clockwork. Keep in mind that very careful buyers may actually request to see these records before they buy. So you might as well have them ready.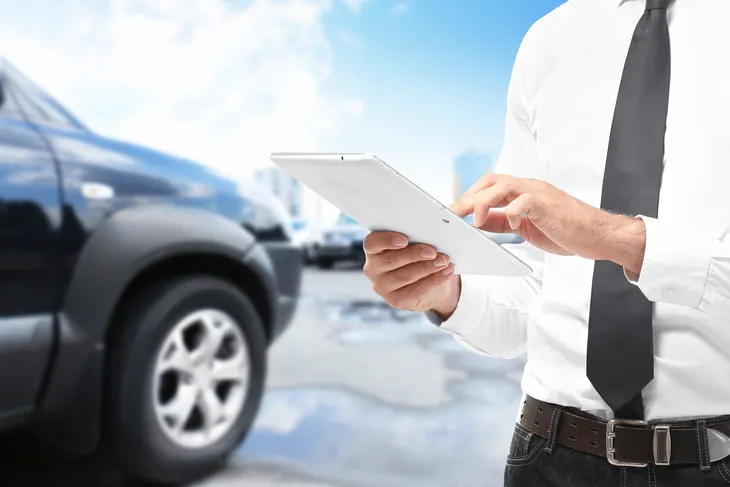 13. Not Fixing Major Problems
That knock in your car's engine? You should probably get it fixed before people start taking it for a test drive. We're not saying that you have to fix every little thing that might be wrong with your vehicle. However, it's advisable to get any big problems fixed first. It's not a good look, for example, if your vehicle is leaking oil every time a potential buyer comes by to look at it.
If you're not willing to invest any serious money in repairs, then you should be prepared to take a discount on the sale price. Buyers will be much less likely to give you full asking price if they know it will cost them more money to fix those nagging issues. Just be honest about the condition of your vehicle. However, if you don't want to sell your car for essentially scrap metal prices, make those big repairs before listing it.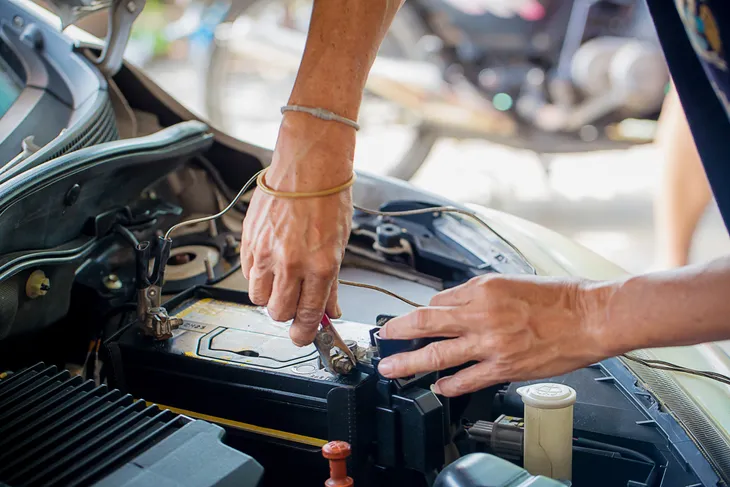 12. Ignoring Impactful Advertising
Whether you're advertising online or in a newspaper, be sure to write something that will get noticed. This will require that you use punchy language that peaks people's interest and gets them to contact you. Shorter ads are always better. Hit the high points of your car, the price, and the contact information where interested buyers can contact you to learn more.
Don't make the advertisement too long or focus on things that aren't the most important. Make sure to mention the year, make, and model, as well as the mileage. If you're not willing to negotiate much on price, you can go ahead and state that the price is "firm." Hopefully that will deter lowball offers. Finally, list any key highlights your vehicle might have. Satellite radio? A sunroof? Leather interior? Those are items that many buyers single out as important.
When it comes to selling your car, crafting an engaging advertisement is an important step. It's easy to not pay this step much attention and then wonder why your car isn't attracting much interest.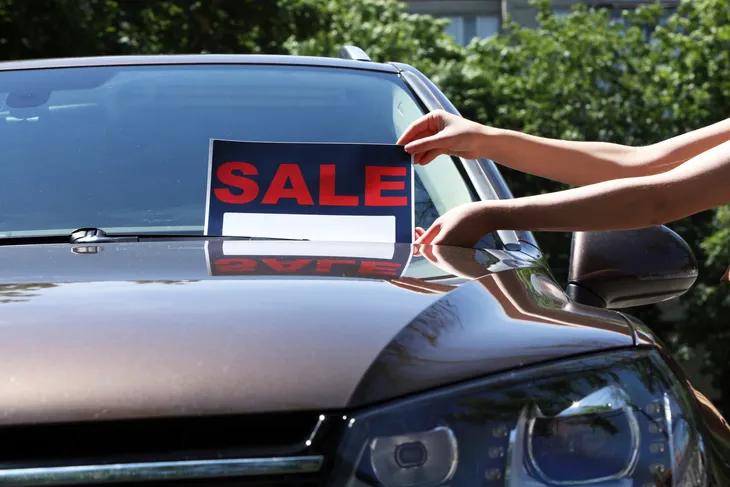 11. Setting The Price
Thanks to the internet, it's never been easier to determine the value of a vehicle. To get an idea of what you can ask for, head online for some research. Take a look at vehicles that are the same make and model as yours, with similar age and mileage. You can also search online price guides to get an idea of what vehicles like yours are selling for. Once you have determined a price, add $500 on top of that amount for negotiating purposes.
It's important to be realistic about the price you ask for, especially if you want it to sell it quickly. Remember that potential buyers have all the same research available to them too. They will quickly determine whether your car if priced fairly or not. Vehicles that are overpriced tend to languish in driveways and not sell very quickly. If you fail to determine a reasonable price for your car, you might end up accepting less money for it in the end.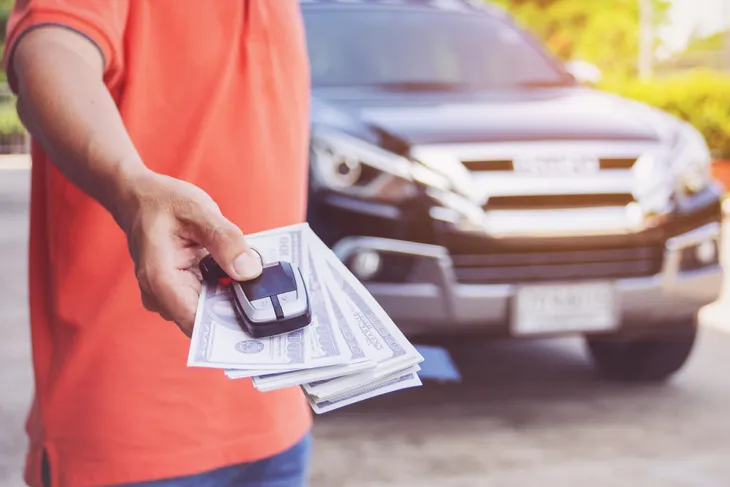 10. Not Taking Decent Photos
It's all about the photos. At a minimum, you should include two photos with their vehicle advertisement – one exterior and one interior shot. However, don't be afraid to include more than that. Go ahead and take a half dozen photos (or more) of your car, from various angles. Make sure the photos are in focus and showing your car in the best possible light.
You want to give potential buyers a realistic look at your vehicle, and its appeal. Make a point to show that the car is in good shape, both inside and out. Your photos should show the condition of the interior (are there rips in the upholstery?) and exterior (are there dents or rust?). Like your advertisement, be honest with your photos. If there is a negative aspect about your car (a dent or whatever), go ahead and include a picture of it too. Any vehicle listing without photos will almost certainly be ignored.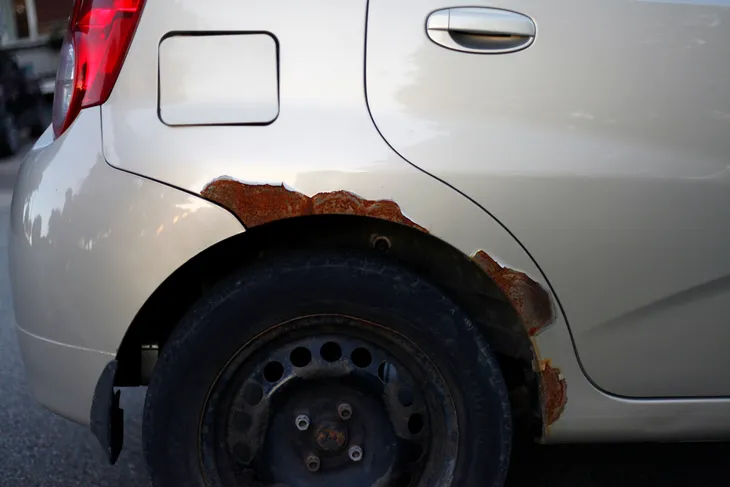 9. Not Spreading the Word
The internet (and online ad websites) are a great resource when it comes to selling items. However, you shouldn't rely on them solely. Go ahead and post your car on your personal social media pages. You can email friends and family about it, or post a flyer on your office corkboard. Even a "For Sale" sign placed on the windshield on your car while it sits in your driveway can attract attention.
Studies show that the majority of second-hand vehicles are sold to people that the owner know personally. So don't discount your own personal network. That neighbor down the street might be interested in buying your vehicle. That kind of interest can ensure that your vehicle sells fast. Be proactive. Don't sit around wondering why nobody is contacting you about the vehicle you're selling.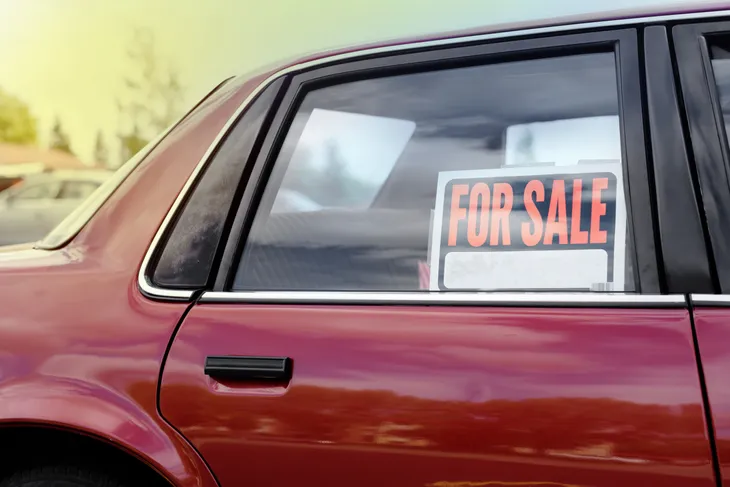 8. Using a Sloppy Bill of Sale
Once your vehicle is sold, the last thing you want is for the buyer to resurface, claiming that you sold them a lemon. They may claim that your old car needed major repairs that you didn't disclose (or even know about). To protest yourself, make sure to draw up an "AS IS" bill of sale. That means that the your vehicle is being sold "as it is," meaning you're not making any promises about future performance or assuming liability for previous problems. In short, there's no guarantees or warranty. It's up to the buyer to determine if the car's condition is suitable.
To get an As Is bill of sale, just search online. You will quickly come across plenty of examples that can be downloaded and printed. In the U.S., there are many state forms that can be easily found and used. This is an important step to protect yourself. If you don't issue a bill of sale (and get it signed by both parties), the buyer could try to sue you if they encounter any issues with your former car.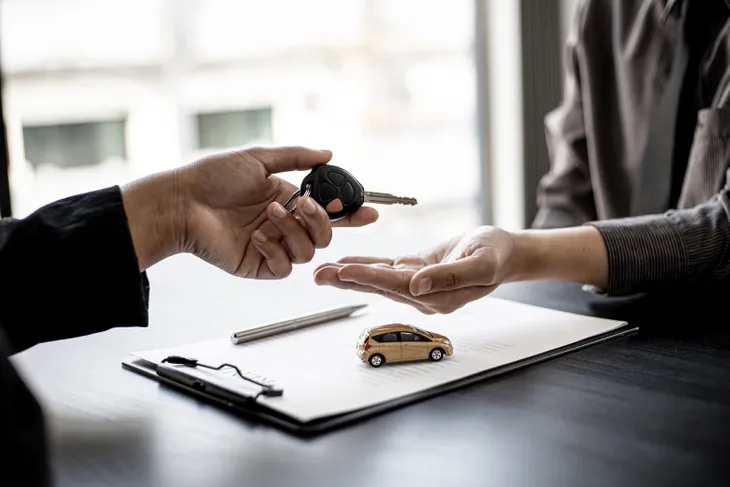 7. Not Watching Out For Scams
Being gullible is one of the worst mistakes you can make when selling a vehicle. Remember that there are plenty of scams out there. If you're not careful, you could end up getting ripped off by someone feigning interest in your vehicle. Be especially wary of anyone who approaches you online from far off places. It's always advisable to meet prospective buyers in-person.
Don't be taken in by those who contact you online from out of state (or overseas), saying that they will buy your vehicle immediately without meeting in-person or taking it for a test drive. You can safely ignore these types of inquiries entirely. Instead, wait for a local buyer to show interest and arrange to meet them in person. Which leads us directly to the next mistake…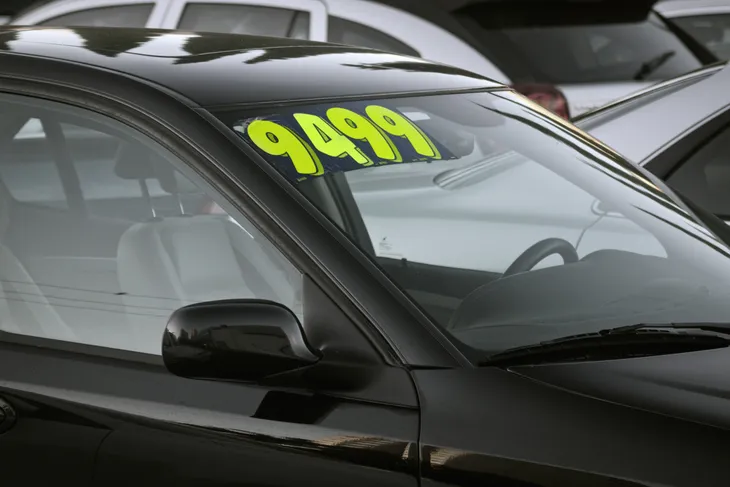 6. Not Meeting Potential Buyers In-Person
Similar to watching out for scams, you should always meet potential buyers in-person (and in a public place). There have been many instances of trusting people tossing the keys to their car to a potential buyer so that they can take it for a test drive and then never seeing the buyer (or their vehicle) again. To ensure that you do not get ripped off, be sure to meet any potential buyers you don't know in a public place. Credit unions, banks, or restaurants are all good locations for a meeting or test drive, since they all offer video surveillance and plenty of witnesses.
If you feel comfortable enough doing so, it's also advisable to go along on any test drive that takes place. Better yet, bring a friend along with you too. If you do turn your vehicle over to a potential buyer for a solo test drive, be sure to hold onto their driver's license until they return. That's what car dealerships do. And speaking of that driver's license…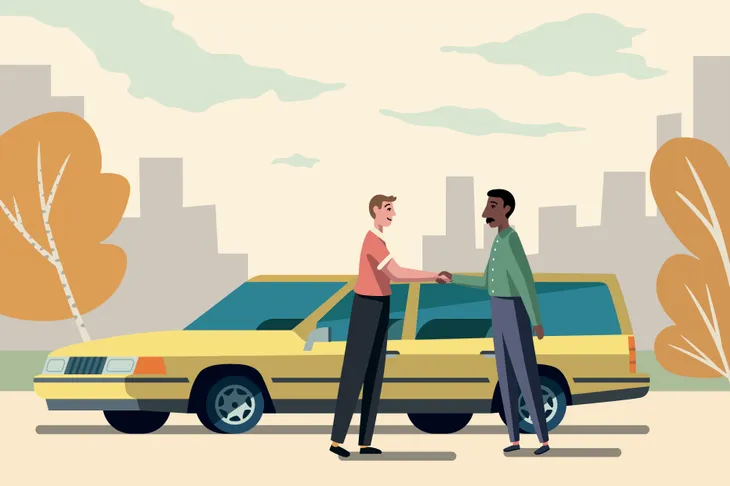 5. Not Verifying the Driver's License
The last thing you want is for someone who isn't licensed to drive to take your car for a joyride. The good news is that you can quickly and easily verify any potential buyer's driver license online. In many U.S. States, you can use an online driver license verification system. It will enable you to input their buyer's license number and instantly see if it's legitimate or not.
This quick check can provide valuable peace of mind. It also helps ensure you're not taken advantage of. You don't want to get in any trouble for handing your keys over to an unlicensed driver (or a possible criminal).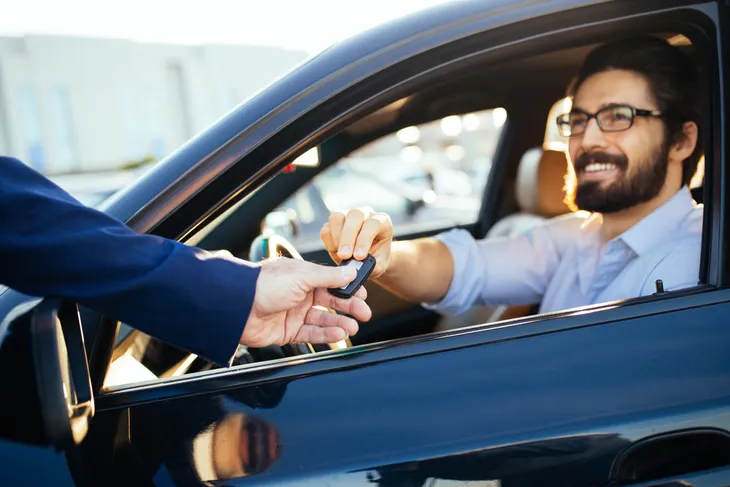 4. Not Using a Temporary Phone Number
When meeting strangers and engaging them in a business transaction, it's a good idea to provide some separation from your personal life. One of the best ways to do this is by getting a temporary cell phone number. There are a number of services or apps that will do the trick (including using Google Voice as your burner number). You can also get apps that will forward calls from a temporary number to your main number, without the caller knowing.
This might strike you as a bit extreme. However, a temporary phone number can serve as an important buffer between you and the person who buys your vehicle. Once the car is sold, you can dispose of the number and move on without any worries. If you correctly used an "As Is" bill of sale like we recommended, there's no reason for them to harass you with any complaints they might have.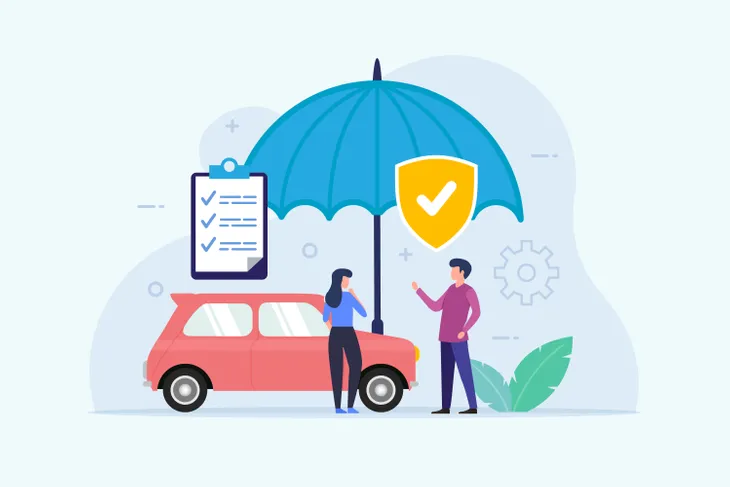 3. Not Asking Enough Questions
Even though you're the seller, that doesn't mean you shouldn't have a few questions for the potential buyer. Ask them basic things like where they live, what they plan to use the car for, or where they work. It will sound like small talk, but you'll get a better understanding of who they are and (more importantly) a glimpse of their financial situation. For example, if they reveal they live in nice neighborhood and have a steady job, you can be less worried about their ability to pay up.
You should also feel free to ask them about how they plan to pay. Taking a personal check is always a bad idea. You should ask for a money order or direct bank transfer. Cash is obviously the best, but it can be counterfeit too. So go ahead and ask your potential buyer to meet you at the bank so you can verify and deposit the money immediately. If they are reluctant to agree, that's a red flag.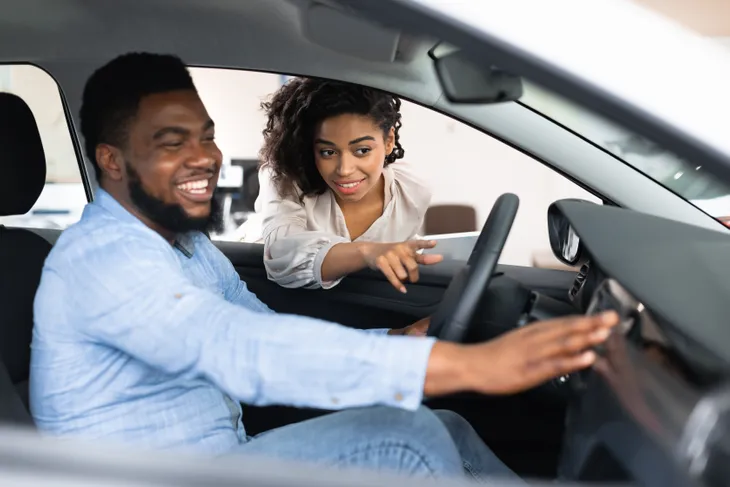 2. Settling Too Quickly
Negotiations are a two way street. If you're selling your car privately, you need to be prepared for buyers to attempt to negotiate. However, don't feel pressured to settle quickly or accept the first offer you get — especially if you're not happy with it. There's no rule that says you can't turn down offers you're not happy with. Feel free to say "no thanks" to any offer you think is too low.
If your vehicle has been on the market for a while, it's also okay to ask for buyer for a day or two to consider their offer. If you get a better offer in the meantime, go ahead and take it. However, it's also polite to circle back and give the initial prospective buyer a chance to match the price first. Ultimately though, you don't get any bonus points for being polite and accepting a lowball offer. Holding out for the price you want is completely fine.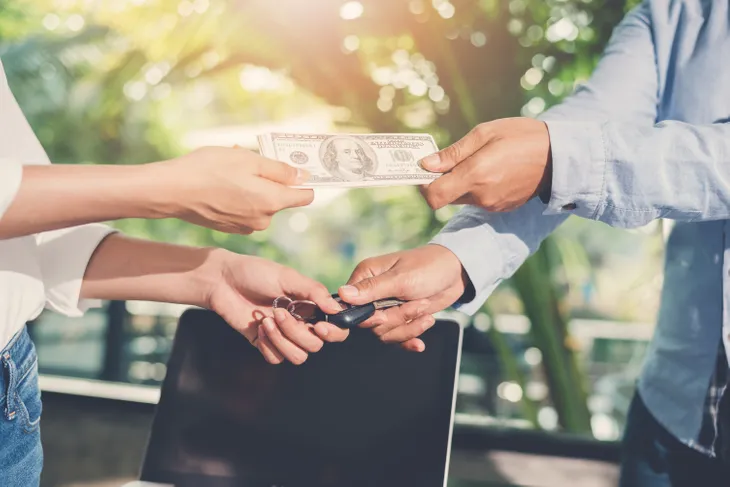 1. Cash is King
There are lots of scam artists out there. As such, you should only accept cash or a certified cheque (which is as good as cash) from a potential buyer. Don't accept personal checks or online money transfers (from PayPal, for example) unless you know the buyer personally. There are simply too many ways for those payments to be cancelled, recalled, or disputed after your former car has been driven away.
Getting cash upfront (before turning over the keys) is the best way to ensure that you get paid properly and in full. The last thing you want after taking the effort to sell your own car is to realize you've been taken for a ride. It will be a huge pain to deal with your bank, the police, and/or your local DMV if something goes wrong. You're better to walk away satisfied, knowing you got the price you wanted for your car and that you have the money safely in your pocket.