Remember those candy bracelet and necklaces from the 90s? I sure do. They were in every party favor bag of my childhood and I'd beg for one whenever I'd visit my local bulk store with my grandma even though in retrospect, they tasted pretty gross. There's just something inherently fun about eating food off your wrist. As I was feeling nostalgic a few weeks back, I thought how fun it'd be to do a healthier version of that much beloved sweet jewellery. I mean, two of kids' favorite things are snacks and crafts, right?!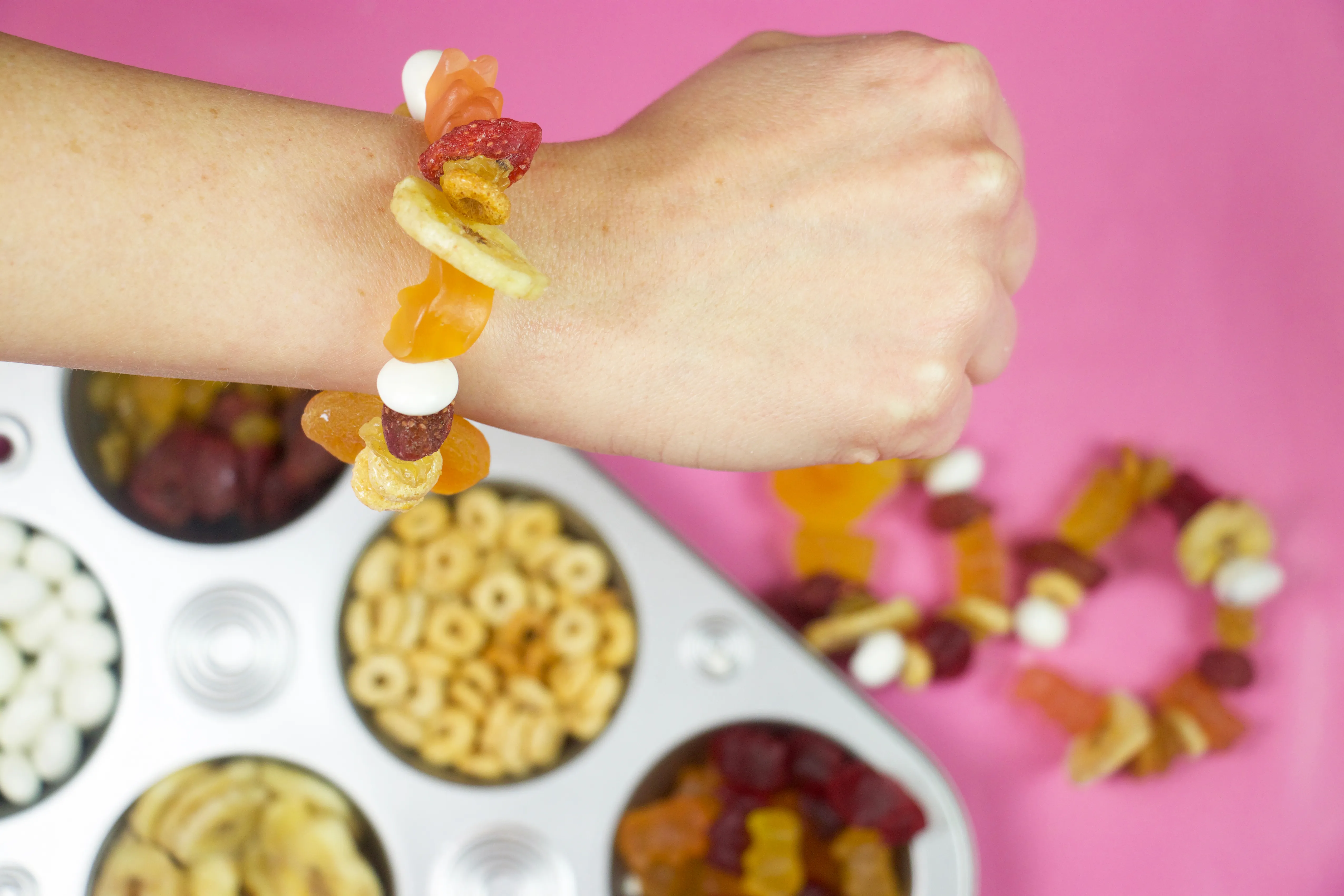 This is a great craft to do with your little one on a rainy afternoon or when they're craving a sweeter treat. You can make a "mommy or daddy and me" date out of it by going to your local bulk food store and roaming the aisles to pick out your treats together! It's so easy to tailor this to your kiddo's taste buds, choosing fruits and other soft snacks they like and avoiding ones you know they'll just spit out. So go ahead and get snacking!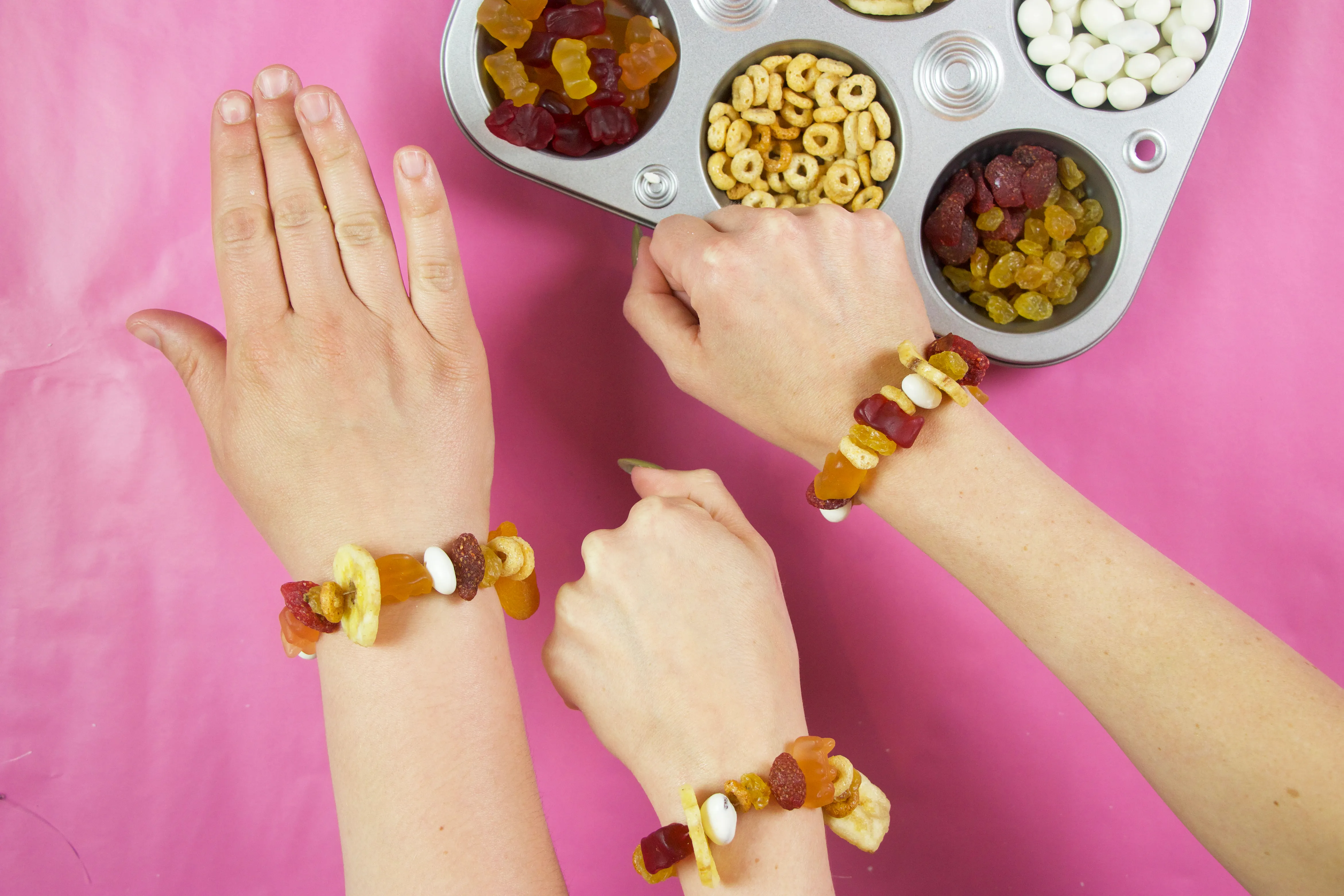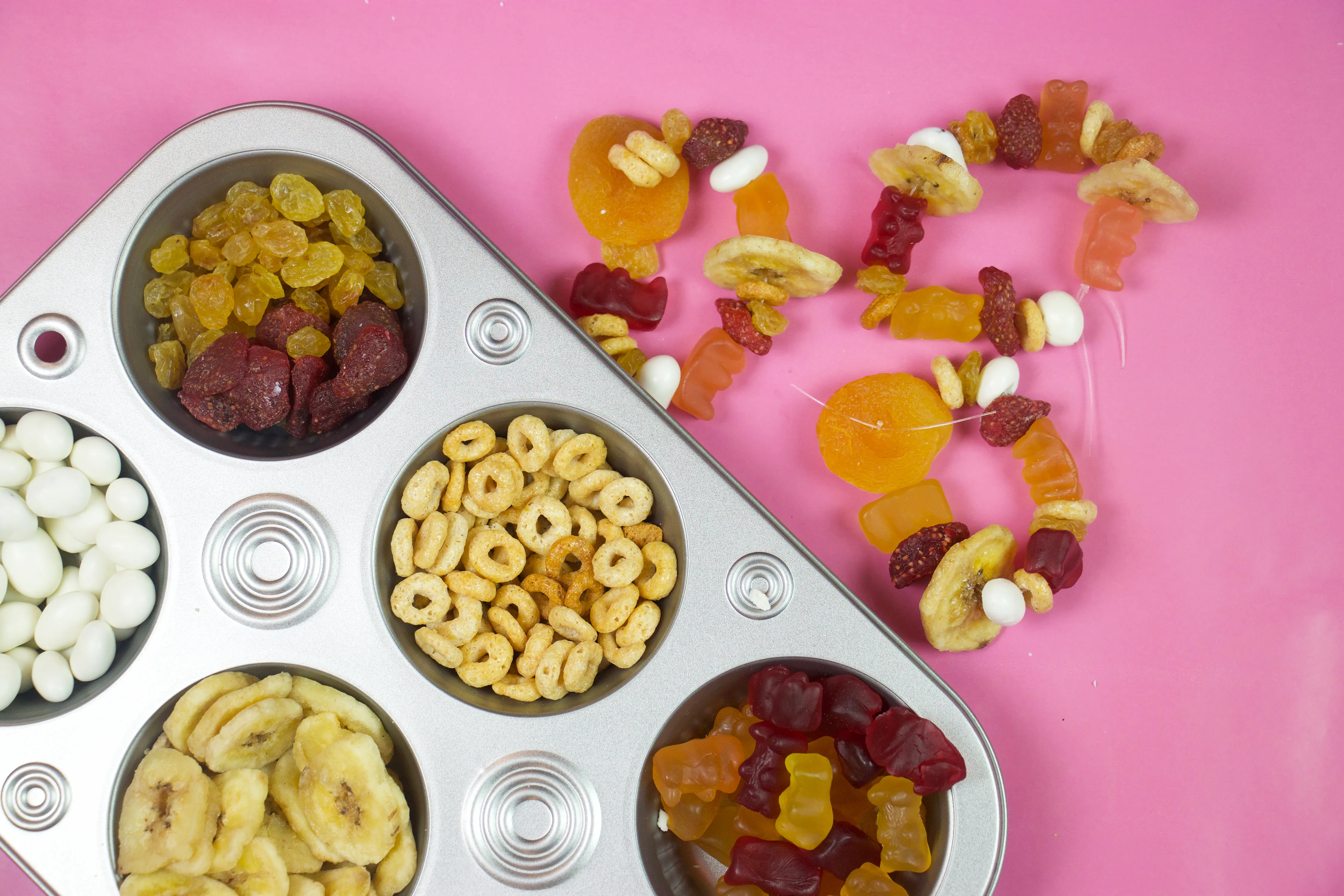 Servings: 1
Ingredients
Bead and Jewelry stretch cord
Dulled needle (so that it's safe for kids)
Cheerios
Dried fruit (raisins, cranberries, banana chips, apricots, etc.)
Organic fruit gummies
Yogurt covered fruit
Equipment
Method
Cut a piece of cord that is 3-4x longer than the size of your child's wrist (this will ensure there is enough cording to tie off the bracelet)
Tie one end of the cord to the eye of the needle. Leave enough of a "tail" to be able to tie the bracelet ends together later.
Tie the other end in a triple knot, to ensure the snacks won't come off.
Thread on the first snack. It should be large and soft, such as an apricot, to make sure the knot can't slip though.
Thread remaining snacks on, piece by piece, until there is enough on the bracelet to fit your child's wrist.
Thread the needle back through the first piece of fruit you put on. Cut the cord near the eye of the needle.
Tie the two ends of the bracelet, triple knotting it to make sure it doesn't break when stretched.
It's ready for eating AND wearing! Enjoy!