It doesn't matter how young or old you are – everybody loves bath bombs! Whether it's an invigorating splash or calming soak in the cards for your child, they're the perfect way to make bath time more fun. Stores like LUSH sell beautiful bathtime accessories, but there's a hefty price tag attached to them that makes them better suited for a once-in-a-while treat rather than a typical weeknight bath. But did you know that you can make bath bombs easily and on the cheap at home?!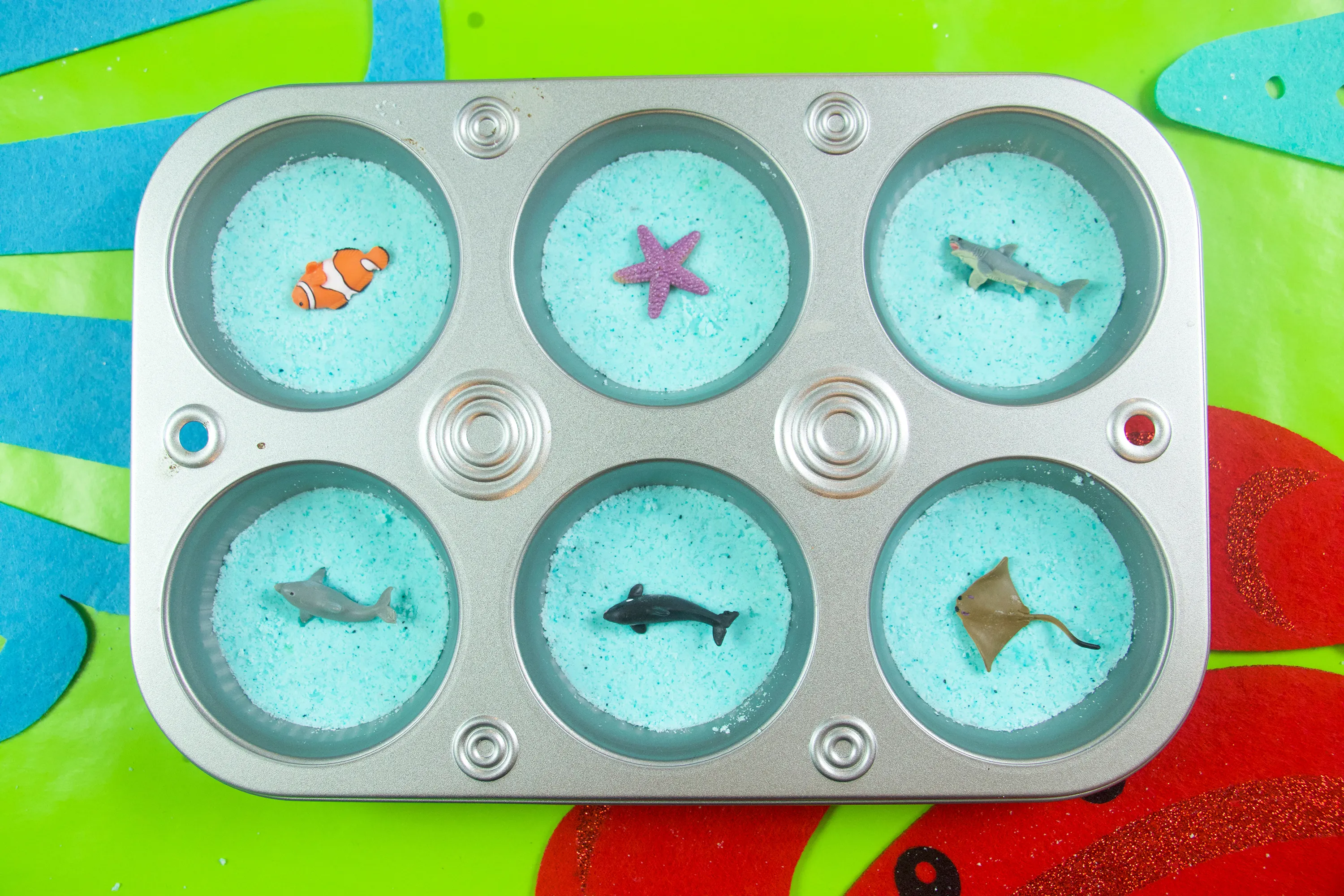 This recipe is so simple that your kids can even help you make them! It's a great way to help them learn to measure and mix ingredients or even to learn more about the scientific reaction that happens. You can take time together to visit your local craft or bulk store (where we found all our ingredients), pick the color and scent you'll use, and research why it fizzes in the tub (if your child is old enough to understand). Making these Easy Surprise Muffin Tin Bath Bombs is perfect for a mommy and me date your child will remember every time they hop into the tub.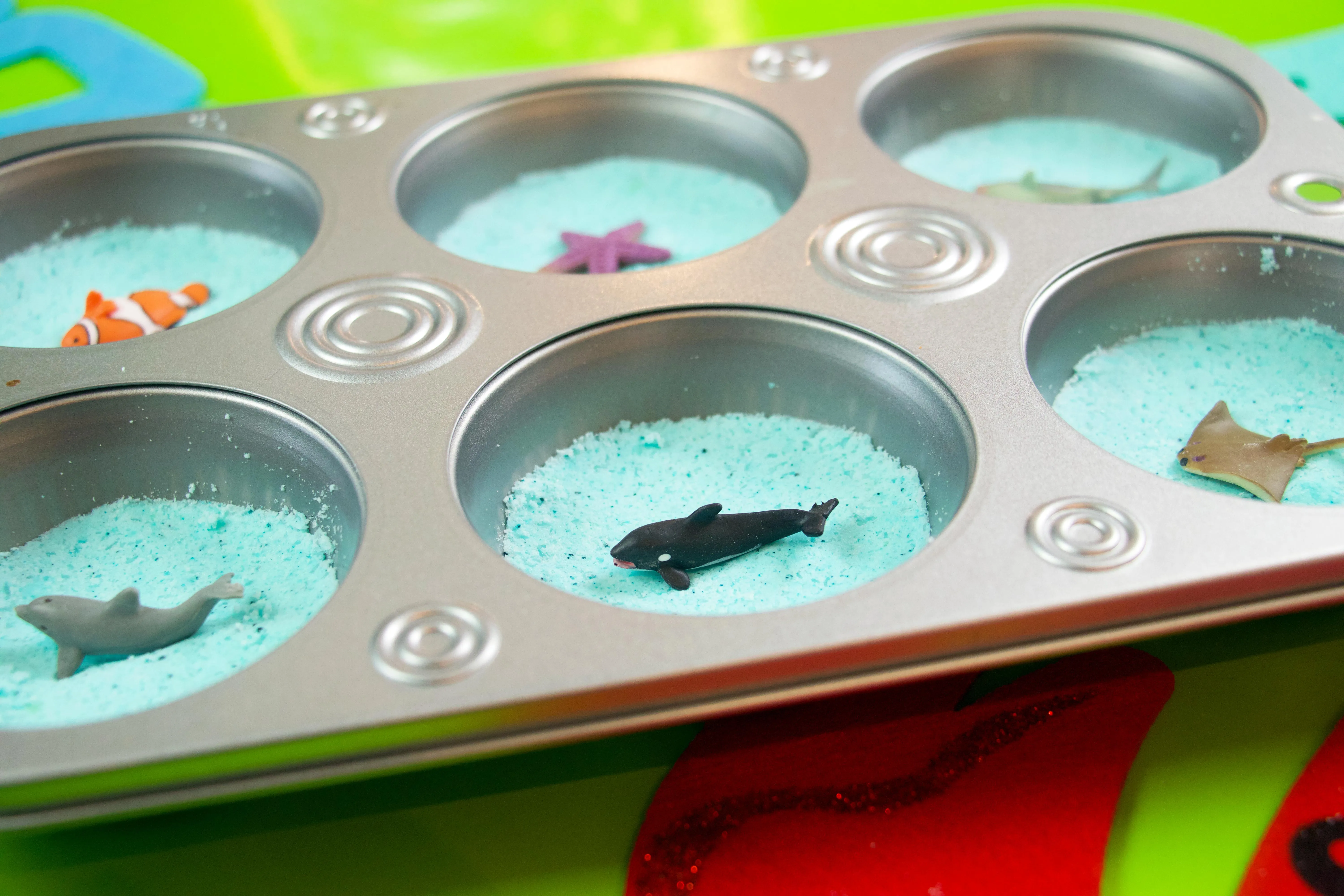 While we chose invigorating orange blossom to use in our under-the-sea themed fizzies, there are many different essential oils that you can safely use in bath bombs! Choose a scent that your kiddo will enjoy or better yet, let them pick! You can also use essential oil blends that may have specific health and wellness benefits like those that may help anxiety or worry, muscle pain (growing pains), a stuffy nose, or itchy skin (chicken pox or bug bites). No matter what you choose, your kids will love having a scented bath with a fun toy to play with after!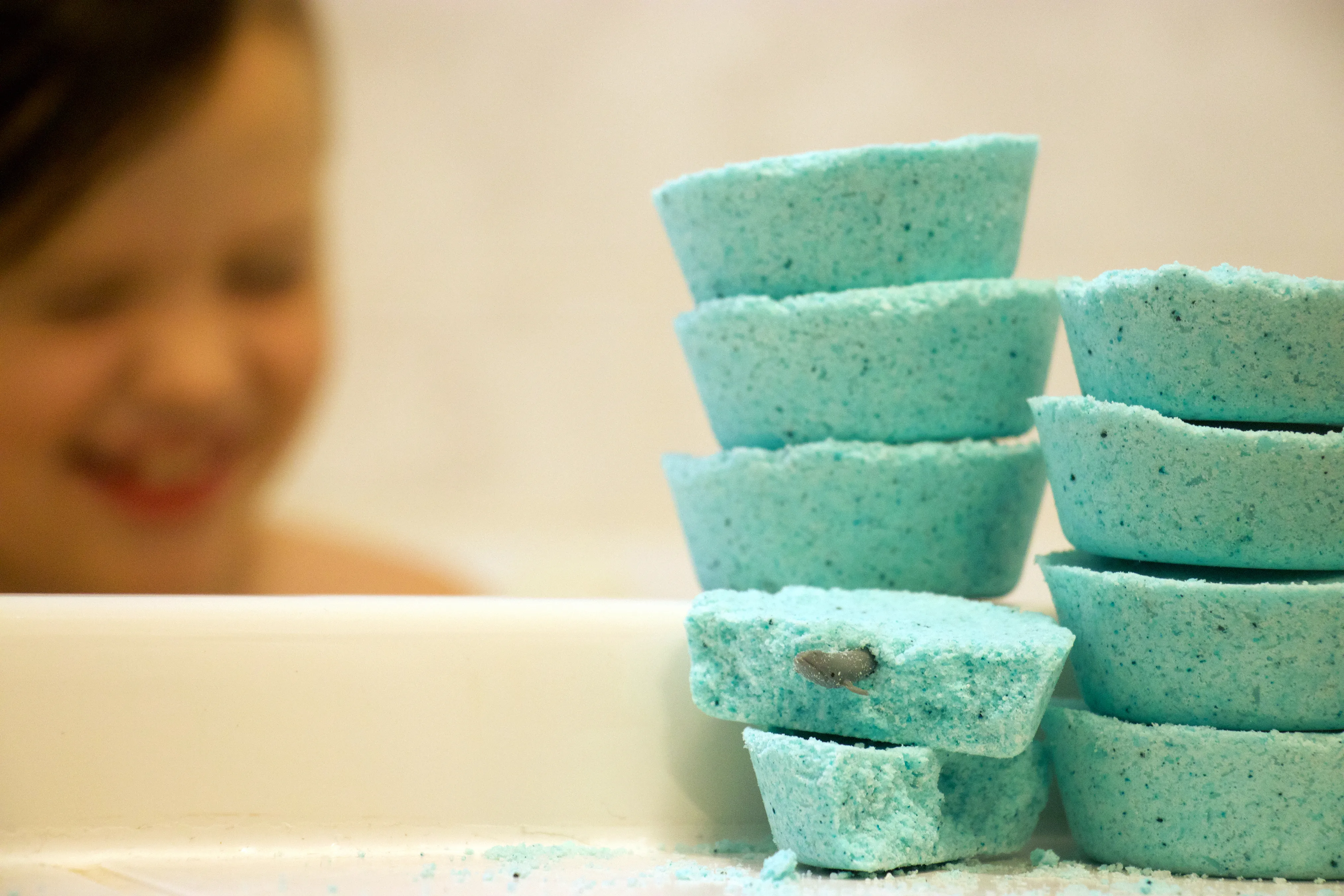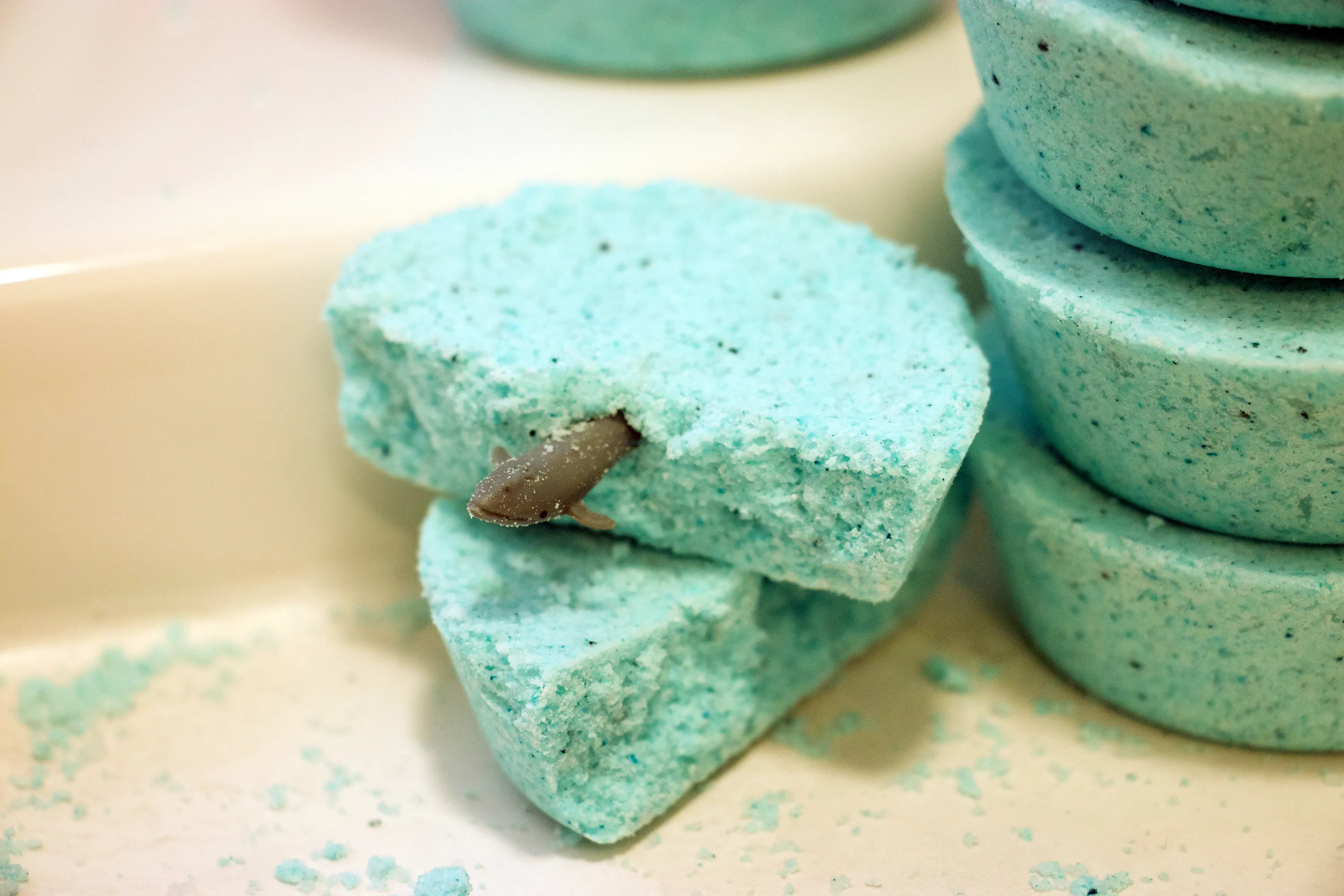 Servings: 8
Ingredients
1 cup baking soda
1/2 cup citric acid
1/2 cup epsom salt
1/2 cup cornstarch
3 tbsp coconut oil, melted
1 tbsp water
25 drops essential oil or blend of your choice
Color pigment (optional)
8 small plastic/waterproof toysE
Equipment
Muffin tin
Medicine dropper
Method
In a bowl, mix together the baking soda, citric acid, epsom salt, and cornstarch.
Add as much color pigment as desired. Whisk to combine. Note: It may not look very pigmented at this point!
In a separate bowl, mix coconut oil, water, essential oil, and more color pigment.
Using a medicine dropper, add wet ingredients to the dry ingredients very slowly (no more than 5-10 drops, spread out, at a time). Whisk to combine. Note: If you add too much liquid at a time, it will activate the citric acid that causes the fizzing effect!
Repeat until the mixture is like wet sand. You should be able to squeeze a handful of it and have it stick together.
Fill each muffin tin halfway full with the mixture. Press with the back of a spoon until compacted.
Place toy in the centre of each. Cover with more of the mixture until muffin tin is full. Press until compacted again.
Let dry for 24 hours.
Flip muffin tin upside down and slightly tap and twist until the bath bombs drop out.
Time to enjoy a bath!