Playdough is a staple activity in most households with kids and for good reason! It can entertain children of a wide age range for hours – slicing, mushing, creating – you name it! But given how often kids seem to forget to put the lid back on the container, it can be a bit pricey to constantly replace that dried out modeling dough. Enter: This homemade chocolately version. It's a tried-and-true, easy, no-fail recipe that your littles (and your bank account) will love and go back to again and again.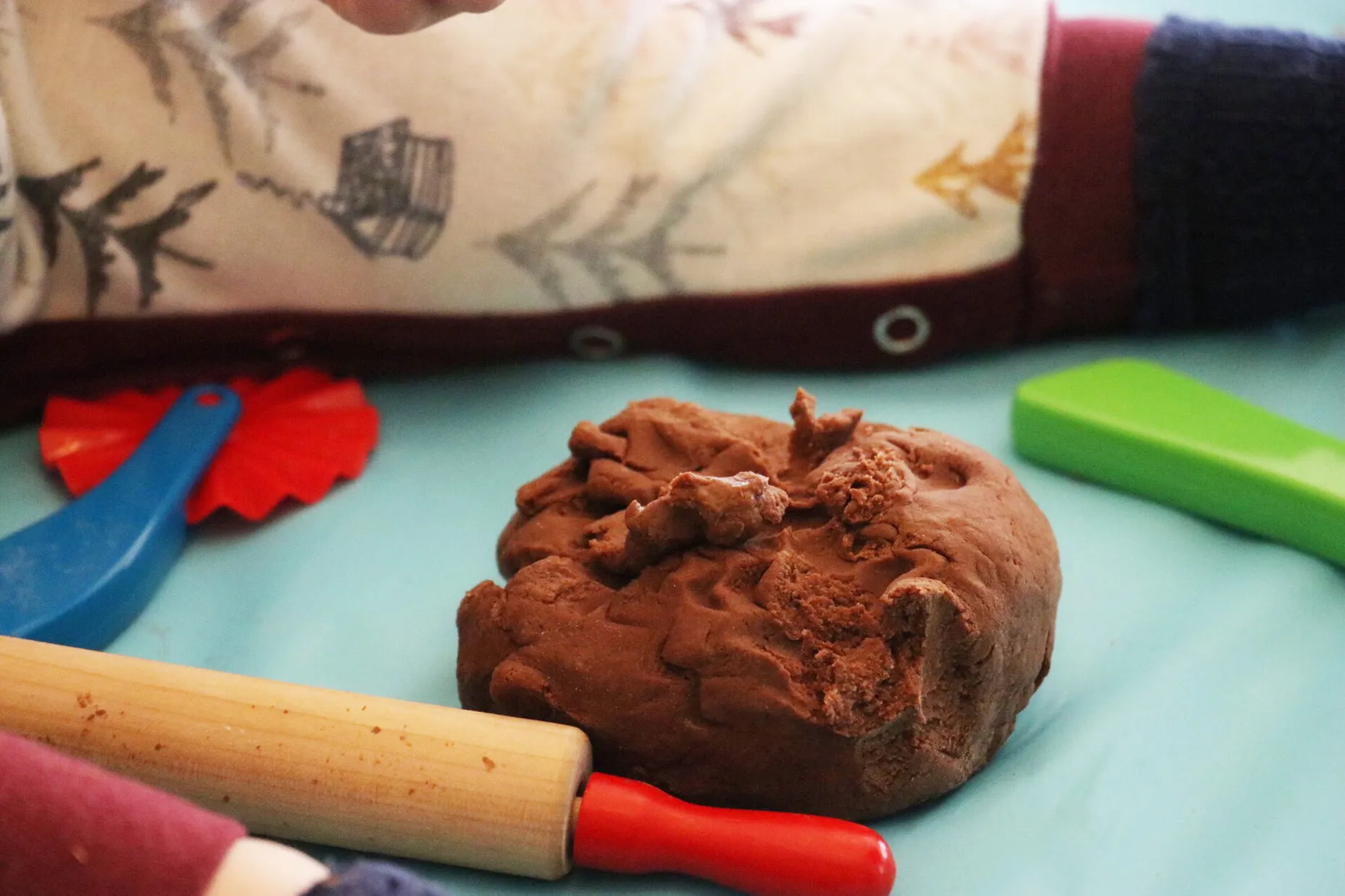 Even better, this playdough isn't full of strange ingredients with names you can't pronounce! So while your littles may find it a bit salty if they give it a taste, it's completely safe, even if they manage to swallow a few bites! With only five minute and five ingredients we can almost guarantee you already have in your cupboards, you can whip up this playdough recipe for hours of fun. And when it finally dries up (or somebody forgets to put the container lid back on)? Just throw together another batch on the cheap. Your littles will thank you!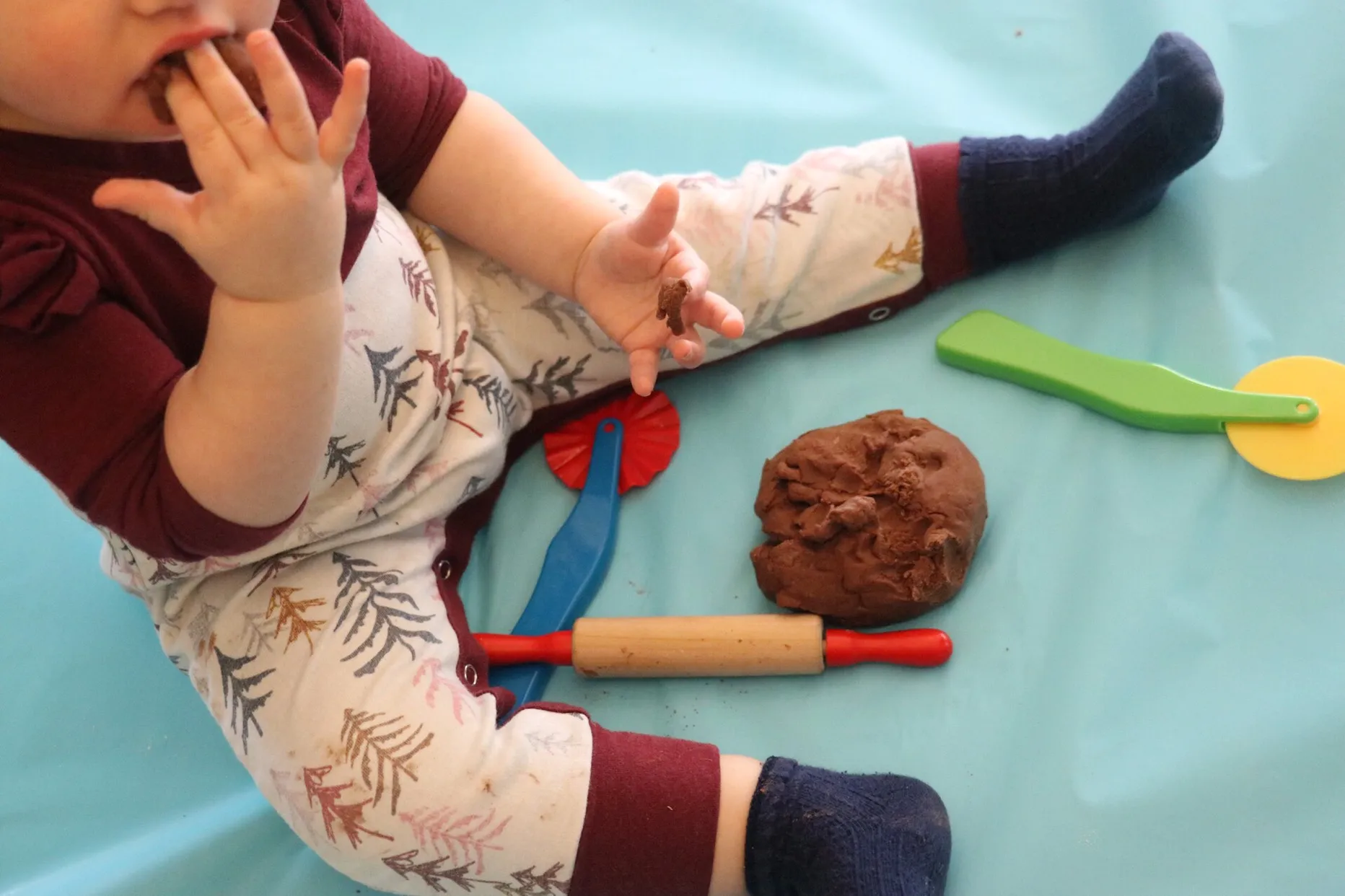 Servings: 1
Ingredients
1 cup all-purpose flour
1 tbsp vegetable oil
1 cup water
1/2 cup salt
2 tsp cream of tartar
1/2 cup cocoa powder
Method
Combine all ingredients in a pot and cook over medium heat. Stir constantly until the mixture thickens and forms a ball.
Remove from heat and knead the dough on a floured surface until it cools.
It's ready to play with! Store in a sealed container for up to a month of play.