Bridgerton took the world by storm when it hit Netflix back in late 2020. Viewers from all over the world fell in love with the elegant (and gossip-filled) Regency era series that author Julia Quinn created and Shonda Rhimes brought to life on-screen. Set in London, the series follows the Bridgerton family as they navigate London's competitive social season.
As Netflix's most-watched English-language series, to say the show is beloved by fans is an understatement. Now a cult classic in the world of television, fans are still swooning over the costumes, music, steaming scenes, and….baby names? Expecting parents who are looking for some inspiration when it comes to naming their child might just find the answers here!
Penelope
You don't hear this name all too often, but after the Bridgerton series we're convinced parents all over are going to be choosing this playful name for their little girls. Penelope is one of the Featherington daughters — all of them share their mother's P initial.
Originating from Greek mythology, Penelope means "weaver." She was the wife of Odysseus in Homer's Odyssey. It's a classic name that even prior to Bridgerton was climbing the charts thanks to actress Penelope Cruz and Kourtney Kardashian who chose it for her daughter. According to Nameberry, since 2013 it's one of the fast-rising female names and is currently the most popular girl name starting with the letter "P."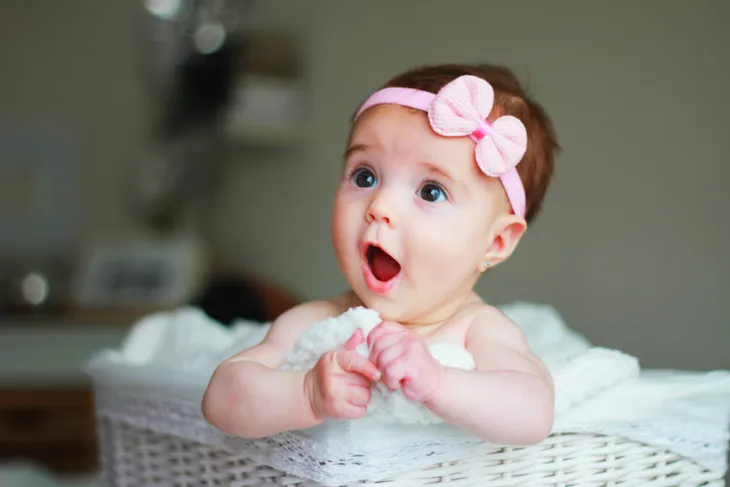 Benedict
The second eldest son of the Bridgerton family is Benedict. This adorable boys name is of Latin origin meaning "blessed." While it was often used in the Middle Ages, it drastically declined in popularity by the late 18th century. According to Today, "you could count on one hand the number of boys Christened with the name each year."
Benedict is another more distinct choice for parents who love the names "Ben" and "Benjamin" but find them to be too overused.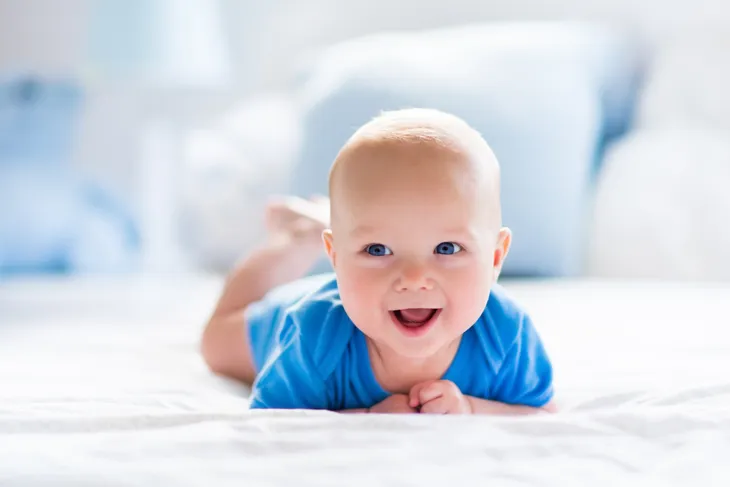 Eloise
Eloise is the very spunky and quick-witted second eldest daughter in the Bridgerton family. This girls name is of French and English origin meaning "healthy; wide." While it was more common than her sister's name Daphne, it was still not often used in Britain at the time.
Expecting parents who are looking for a unique and very chic name might be inclined to choose this one. Potential nicknames that lend themselves to this name are Ellie, Lolly, or even Lola. The Italian alternative is Eloisa.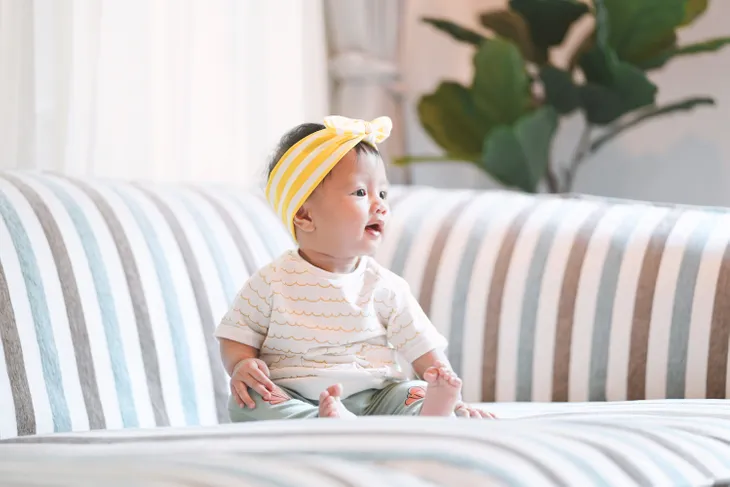 Daphne
Not surprisingly, Daphne is a fan favorite. She's the character we all fell in love with during the first season. The name itself is actually not British, it's of Greek origin meaning "laurel tree, bay tree." While it's not a Top 100 name, according to Nameberry it has been one of the Top 1000 US girl names every year (aside from 1913 and 1938) since 1880 when the US government began recording names.
In our opinion, this beautiful and elegant name is timeless which is ideal for parents who want to avoid anything too trendy. You won't get sick of this name and it'll never go out of style.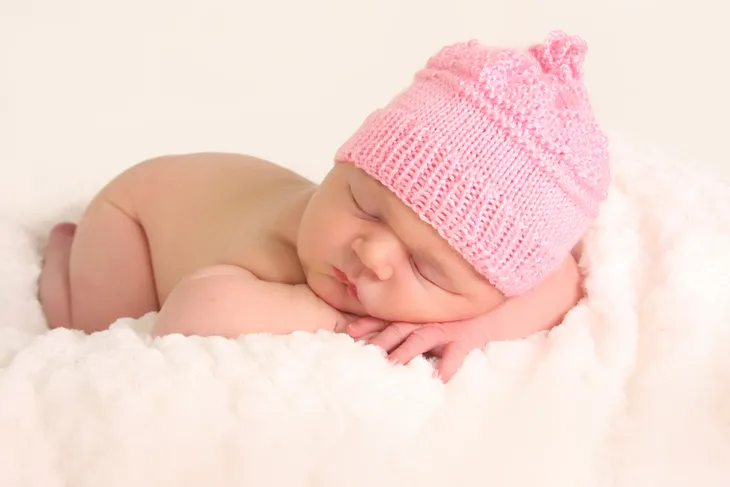 Colin
Colin is the third eldest Bridgerton son. If you're expecting a cute and cuddly little boy, then this name might just be the perfect fit because it literally means, pup! It's of Scottish, Greek, and Irish origin. Unlike some of the other names on this list, Colin is a universally well-loved name that has enjoyed a long and steady run of popularity.
While the name is usually pronounced "COLL-in" it could also be pronounced as "COLE-in" as it is with General Colin Powell, the first U.S. African-American Secretary of State who was named after World War II hero Colin Kelly.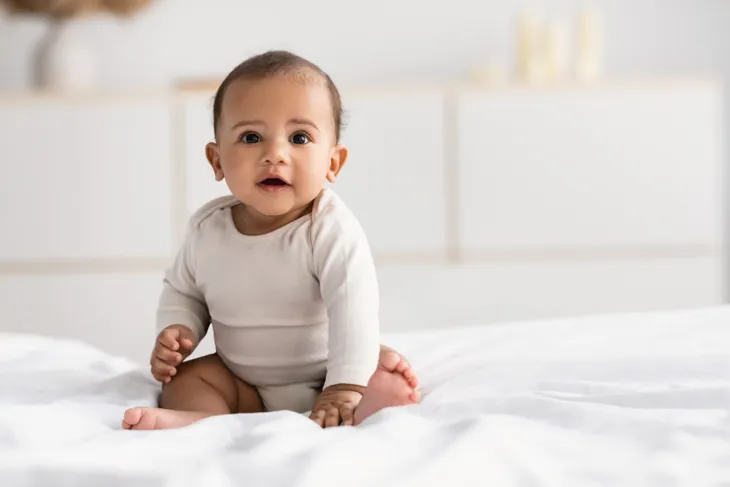 Charlotte
All hail queen Charlotte! This name deserves its queen status because it was popularized by England's actual Queen Charlotte Sophia who was the wife of King George III. This girls name is of French origin meaning "free man." Despite this, it's actually seen as a very feminine name.
Continuing with its royal roots, this name was became even more popularized after the young Princess of Cambridge was named Charlotte. It now tops the charts for girl names alongside Emma, Olivia, Sophia, and Isabella. Safe to say, your little one will be considered royalty with this name!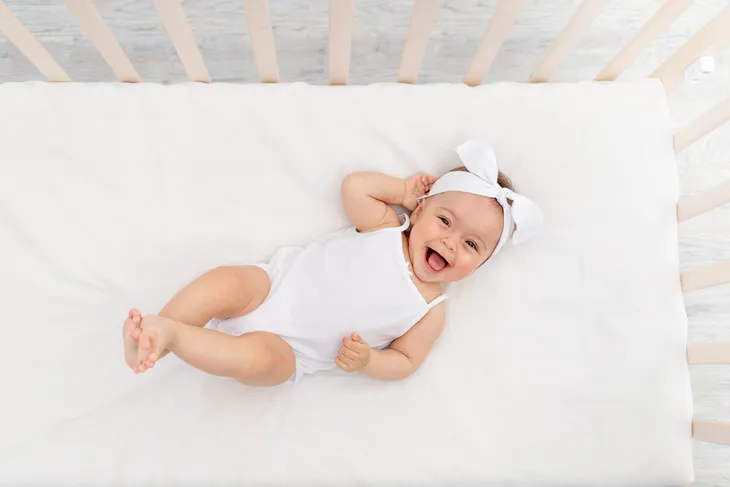 Anthony
The oldest Bridgerton child, Anthony, was the focus of season 2. As the first born in the family, his name kickstarts the alphabet pattern in the family. Back in the 1800's, Anthony (nicknamed Tony) was a quite popular name. It ranked #33 in England and Wales for baby boys.
You've likely noticed while watching the show that the traditional pronunciation of Anthony is to pronounce the "th" as a hard T, like with the name Thomas.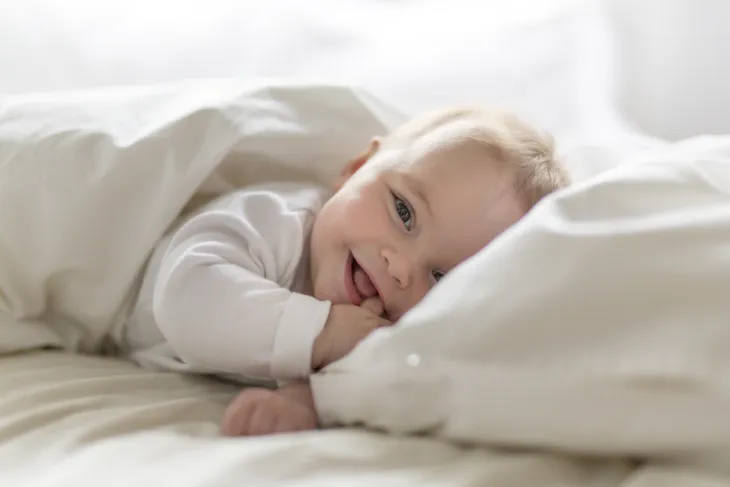 Hyacinth
You might not recognize this name from the Netflix series and that's because it's the name of the youngest Bridgerton child, Hyacinth. As the youngest, she didn't get a lot of on-screen time, but that isn't any reflection on the name itself. Hyacinth is actually a male and female name. It's of Greek origin meaning "blue larkspur; precious stone."
It was actually rarely used in Britain and more commonly used in France and Germany in 1813. During this time it was seen as a very masculine name because of its roots in Greek mythology. Hyacinthus was a Spartan youth who met an untimely end at the hands of Apollo. It was also the name of several saints and became a female name in the nineteenth century.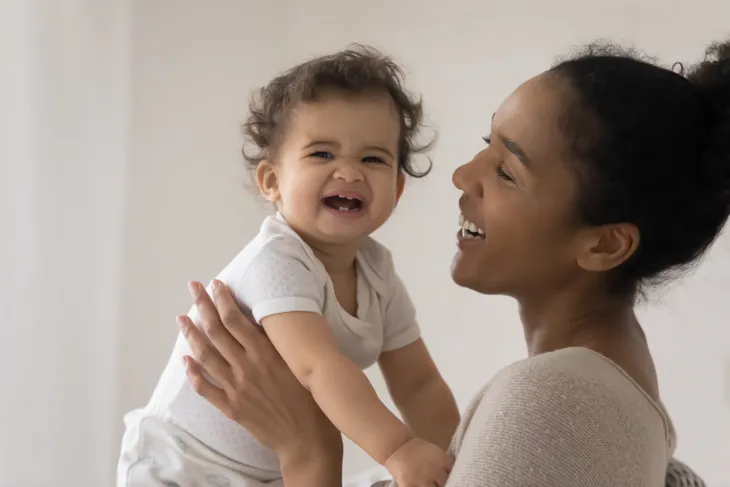 Genevieve
Looking for something truly original? Genevieve is such a sophisticated name for a little lady! In the Bridgerton series, Genevieve is the French modiste who eavesdrops on all the gossip around town.
Not surprisingly, it's of French origin meaning "tribe woman." This name was commonly used in France during the 18th century thanks to the patron saint of Paris. It was even used by French royalty in the 17th century. According to Nameberry, this name is currently enjoying a recent revival, ranking the highest it's been since the 1930's!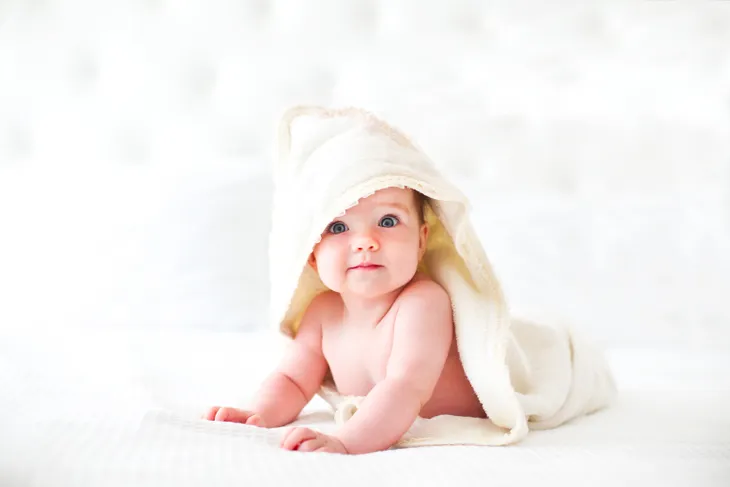 Violet
Violet is the matriarch of the Bridgerton family. This name is of Latin origin meaning purple. It is soft and sweet, perfect for a little girl. It's been chosen by parents since the Middle Ages, but in the decades following 1920 it's been on a steep decline. It has made a full recovery as of lately and is now in the Top 50 girl names in the U.S.
Despite it being featured on the show, it wasn't as common in England during the 18th century as it was in Scotland. According to Today, of the 809 Violet's recorded on the 1841 census, 70-percent were living in Scotland. Only 30-percent lived in England.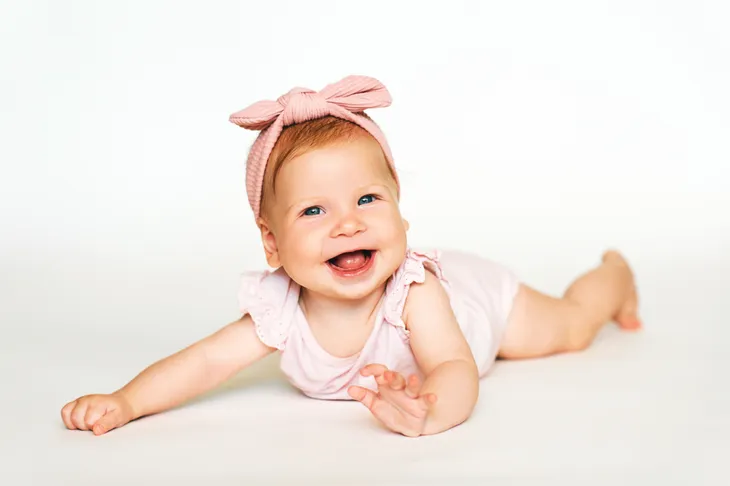 Simon
From the Duke of Hastings himself, the name Simon is just like his character. Timeless and swoon-worthy. It's not too flashy, but not boring. It's a classic. And back in the 1800's it was quite popular. It ranked as #35 for boy names.
Simon is of Hebrew origin meaning "hearing." Parents might be drawn to this name when looking for something that isn't trendy, but still unique. It's an Old and New Testament name that is rarely used in the U.S., but a popular choice in several European countries like Austria, Denmark, France, Sweden, Switzerland, and Belgium.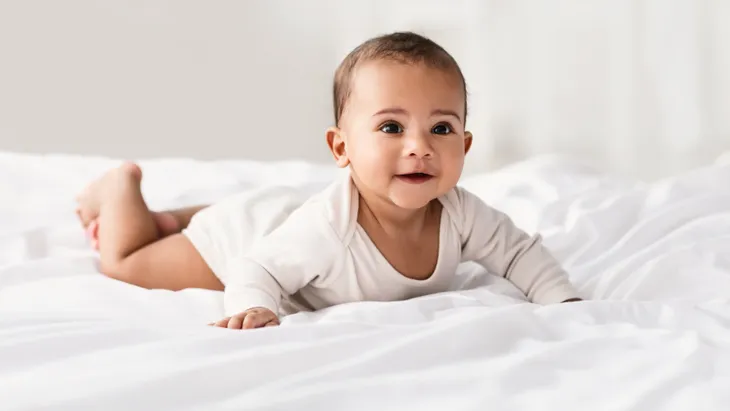 Francesca
This unique, yet feminine name is the Italian form of Frances. This name was used in Italy in the 13th century. In the series, Francesca is the sixth born Bridgerton child. According to Today, similarly to Eloise and Daphne, this name is associated with a tragic love affair.
Francesca was often seen in English baptisms in England, but in most cases it was Latinized, meaning the girls answered to Frances. There were only a small number of true Francesca's and most of them were born to Italian parents, says the source.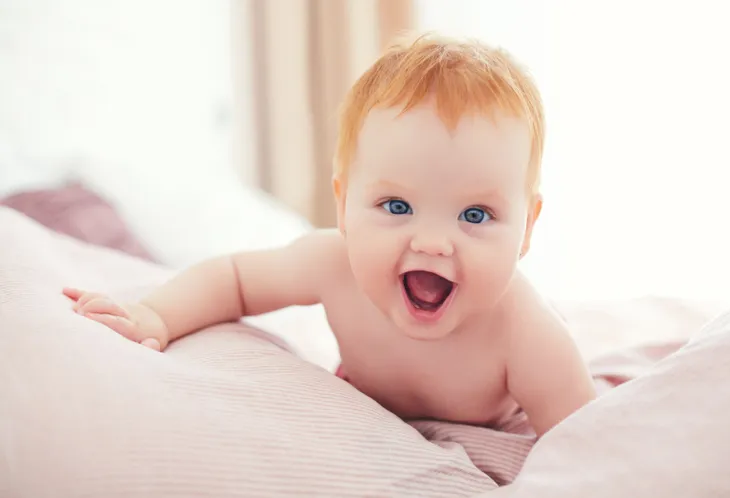 Gregory
The youngest Bridgerton son is Gregory. While the name was at the peak of its prime in the 16th century as one of the top 50 boy baby names in England, it has been experiencing a gradual decline ever since. By 1813 it was only moderately used and in the 19th century sat below the Top 200 names.
Gregory comes from the Greek name "Gregorios" which means alert and watchful. While the name took a dip overseas, in the U.S., Greg was a Top 30 boy name between 1950 and 1973.