As you age, bathing can become more difficult, cumbersome, and even dangerous. When wet, the standard tub in a senior's bathroom can easily lead to a fall. In fact, up to 80 percent of all falls that happen in one's home occur in the bathroom. If you're lucky, you can end up with some scrapes and bruises. However, serious falls could leave you with broken bones, a head injury, or damage to your spinal cord.
Walk-in tubs are a safe alternative for seniors. But they don't come cheap as prices can range from around $3,000 to as high as $20,000. Fortunately, there are tub brands out there that offer walk-in tubs at affordable prices. So don't become another statistic, start your online search today.
To help in your search, here are five safe and affordable walk-in tubs available right now.
1. Kohler
Price: Starting at $4,000
With over 140 years of expertise, you'll be hard-pressed to find a safer walk-in tub than those on offer from Kohler. If you need more proof, Kohler has a 96 percent approval rating from customers and offers a lifetime warranty on all purchased walk-in tubs. Better yet, each tub comes with:
An extra wide door with three-inch step-in;
A multifunction handheld showerhead;
Adjustable hydrotherapy air jets;
Heated backrest;
Easy-to-grip handrails, and;
Fast drain technology.
Pros
The three-inch step-in is the lowest on the market.
Takes up as much space as a regular bathtub.
The handheld showerhead makes it easy to clean hard-to-reach places.
Cons
Only offers one model of walk-in tub.
Lacks options for those with mobility issues.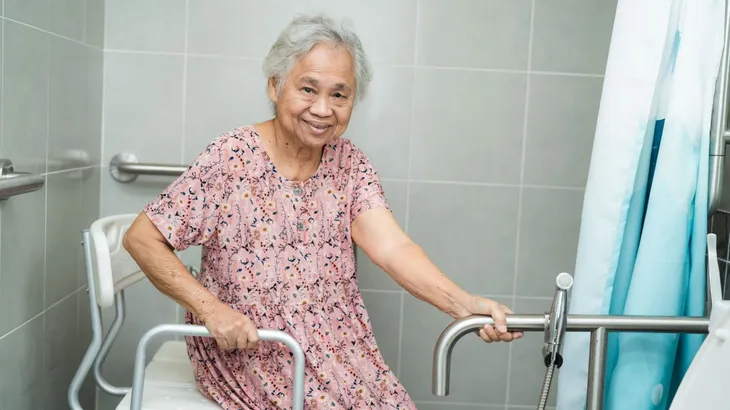 2. American Standard
Price: Starting at $3,592
American Standard has been an industry leader in bathroom products for over 150 years. American Standard walk-in tubs are sleek and stylish, making them perfect additions to any senior's home. They are also crafted with care to ensure a high-quality bathing experience. Regardless of the tub you choose, each one comes with the following features:
One-touch control system;
Wide leak-free door with an ultra-low threshold;
44 air and water jets;
Built-in aromatherapy and chromatherapy;
Quick draining technology, and;
Slip-resistant flooring.
It's best to act soon as you can get $1,500 off, no interest, and no payments for 12 months with the purchase of a walk-in tub from American Standard. Moreover, the company is offering $1,000 referral fee when you refer a friend that installs one of their walk-in tubs.
Pros
Offers a wide range of tubs.
Willing to customize their tubs to customer's needs.
Quick and easy installation.
Cons
Warranty coverage varies by model.
Returns can be cumbersome.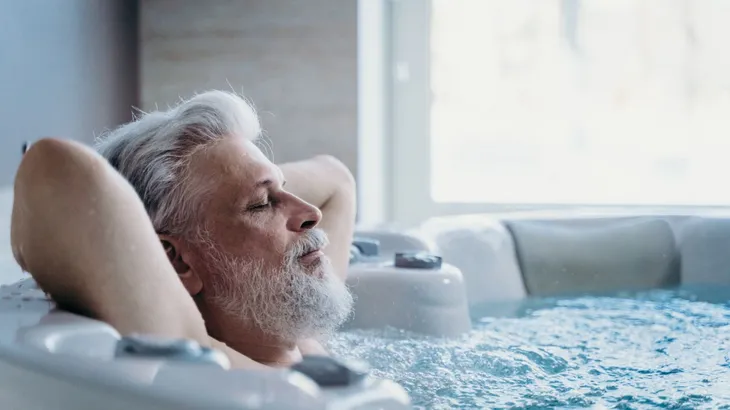 3. AmeriGlide
Price: Starting at $2,279
AmeriGlide, a leading provider of specialty medical equipment, is known for designing products that are affordable and reliable. AmeriGlide offers a variety of models to accommodate any budget. Furthermore, the company allows customers to add or remove features to help the tub better fit in their budget or purchase bathtub conversion kits — which are considerably cheaper than buying a full-on walk-in tub — to get the benefits of a walk-in tub at a fraction of the price.
Pros
Tubs are built with marine-grade materials.
Gives customers multiple options to get a walk-in tub for any budget.
Cons
Pricing for additional features can vary widely between models.
Doesn't offer returns once a tub is shipped.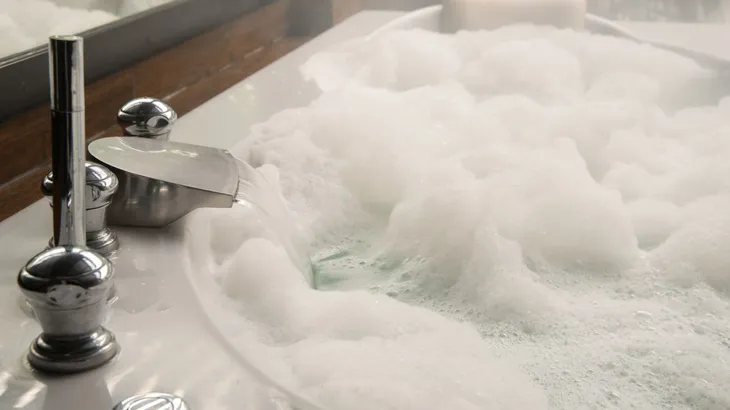 4. Ariel Bath
Price: Starting at $1,856
Only going as high as $4,620, Aerial Bath offers some of the most affordable walk-in tubs on the market. These tubs are specifically designed with seniors in mind, as it has plenty of space to accommodate bathing chairs or other assistive devices. The wide entryway gives users plenty of room to comfortably step into the tub, while making it simple to navigate even with mobility issues. Ariel Baths are also designed with slip-resistant surfaces and grab bars, making them safe and easy-to-use.
Pros
Each tub comes with a no-hassle return policy.
Free shipping for online purchases.
For the technologically illiterate, Ariel Bath walk-in tubs are available at major retailers across the country.
Cons
Installation is not included with purchase.
Only offers a one-year defective warranty on parts.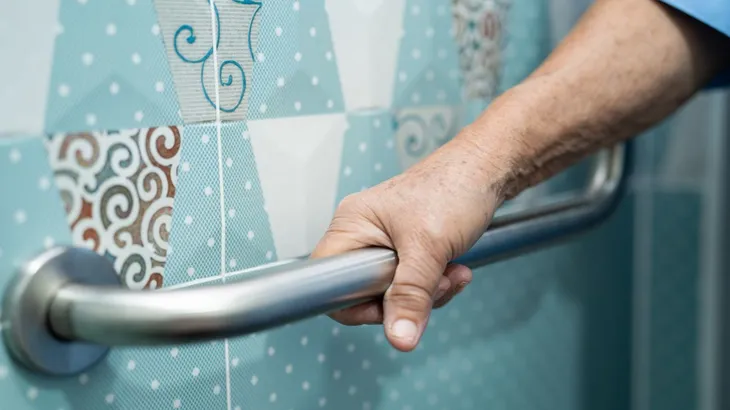 5. Bathing Solutions
Price: Starting at $3,500
Bath Solutions walk-in tubs offer to make bathing easier, safer, and more comfortable. They're ergonomically designed to fit almost any space in your bathroom. With a wide variety of styles available, including models that provide whirlpool baths, you'll be sure to find something that fits your needs and budget perfectly. Moreover, the company stands by every tub they sell with a lifetime warranty on the tub shell, frame, finish, door seal.
Pros
Offers a comprehensive lifetime warranty.
Cons
Very secretive on exact pricing for models and add-ons.
Charges a 25 percent restocking fee and the total cost of shipping for returns.