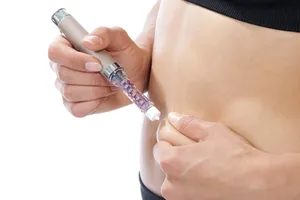 A new study conducted at the University of California revealed that low levels of vitamin D in the blood might lead to the development of Type 1 diabetes.
Medical researchers studied frozen blood samples taken from 1,000 active-duty military personnel in 2008 and 2009, before they developed Type 1 diabetes, and compared them to blood samples from healthy individuals.
Scientists found that those with readings of 17 nanograms or less were more than three times as likely to develop Type 1 diabetes compared to those with vitamin D levels above 40 nanograms per milliliter of blood.
Cedric F. Garland, Professor of Family and Preventive Medicine at the University of California, San Diego, and one of the study's authors, points out that "[Type 1 diabetes] does have all the hallmarks of the kinds of diseases that we prevent with vitamin supplements [such as] rickets, scurvy and pellagra."
Source: New York Times