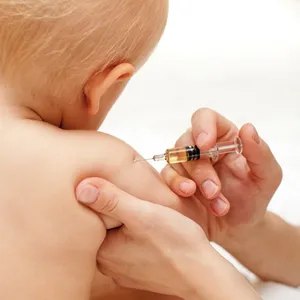 A once-promising new drug developed out of Oxford University to help protect babies against tuberculosis has been deemed ineffective, according to a new study in South Africa.
Considered the world's most advanced tuberculosis vaccine, MVA85A was created to improve protection from the existing tuberculosis vaccine BCG which is often given to infants. Doctors are disappointed this week after learning that the vaccine showed no proof that it prevented the disease.
"It's pretty disappointing," said Dr. Jennifer Cohn, a medical co-ordinator at Doctors Without Borders, who was not part of the study. "Infants are at really high risk of TB but this doesn't seem to offer them any protection."
The vaccine was tested in nearly 2,800 newborns in South Africa. These infants had already been given a BCG shot between 2009 and 2011. To determine if it was effective, doctors gave half of the group the new vaccine and the other half a placebo.
After being followed for up to 3 years, the results showed very little difference between to the two groups of infants. In the group that received the vaccine, 32 cases of TB were reported. In the placebo group, 39 cases of TB were reported. The vaccine's efficacy rate was about 17 percent, according to the summary of the study, published in the Journal Lancet this week.
Currently, there are a dozen other TB vaccines being tested.
Tuberculosis is an airborne disease that kills more than 1 million people worldwide each year.
You can read more about the study in the Journal Lancet.