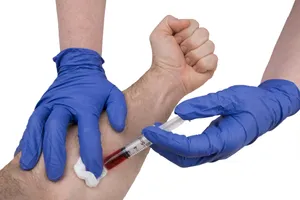 Prostate cancer accounts for a whopping 25-percent of all newly diagnosed cases of cancer in males. And with the risk of prostate cancer increasing as you age—with the majority of cases striking men over the age of 70, a new study indicating a DNA test could detect the life-threatening cancer early is welcome news!
The new study revealed that a simple DNA blood test could help detect prostate cancer in the beginning stages when it can still be treated affectively. The blood test could also alleviate concerns over benign prostate cancers, which is very common.
This study could predict the early outlook for patients suffering prostate cancer, and would focus on making treatment decisions early before the cancer progresses.
Source: West-Info.Edu