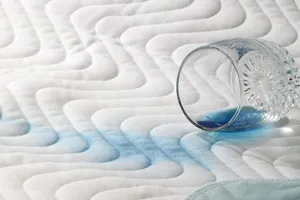 Botox, the popular injection used to banish smile lines and wrinkles around the eyes, is now being used to soothe overactive adult bladders when overactive bladder take oral medications (i.e., anticholinergics) haven't eased the embarrassing condition.
This is welcome news for the 3.2 million Americans suffering from overactive bladders, a condition in which the bladder squeezes too often or sporadically and results in a sudden and urgent need to urinate; leaking urine; and frequent, uncontrollable urination.
Medical studies show that when Botox is injected directly into the bladder muscle, it relaxes the bladder and reduces episodes of urinary urgency and leaking. Botox treatments last for approximately 12 weeks, and can be repeated once calming effect diminishes.
" Botox's ability to significantly reduce urinary incontinence… provides an important additional treatment option for patients with overactive bladder," says Hylton Joffe, director of the FDA's Division of Reproductive and Urologic Products.
Joffe points out that the U.S. Food and Drug Administration has already approved Botox for other non-cosmetic uses—including easing migraine headaches, decreasing underarm sweating, and helping control bladders in patients with nerve damage. However, he indicates a few common side effects of Botox injections for those with overactive bladders, including:
Incomplete emptying of the bladder
Urinary retention
Urinary tract infections
Painful urination
Source: Fox News