More and more, the scientific community is finding out ties to our mental and physical health relating to our gut. Turns out what's going on in the digestive tract can have a huge impact on the rest of our bodies – including our brains – giving more meaning to "you are what you eat."
Keeping a healthy balance of good bacteria in your gut is important to maintain overall health and keep cravings for sugary foods at bay. Let's digest 12 facts about gut health and how it affects you…
What Exactly Are Gut Bacteria?
Your gut health generally relates to the quality of the bacteria that resides in it, and there are actually about 300 to 500-kinds containing more around 2-million genes, according to WebMD. "Paired with other tiny organisms like viruses and fungi, they make what's known as the microbiota, or the microbiome," it adds.
No two people have the exact microbiota – it's like a fingerprint, it adds. The bacteria that live in your gut may have the biggest impact on your overall health, affecting everything from how quickly you metabolize foods to your immune response, it adds.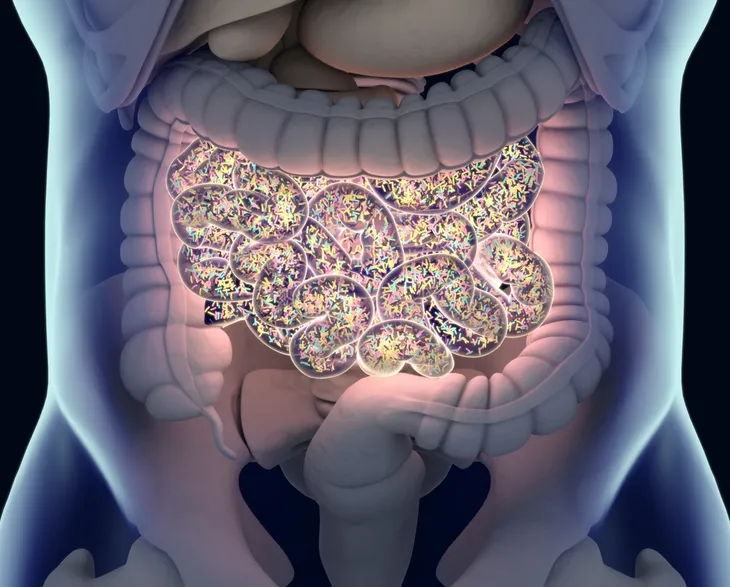 Mind Your Guts
As we said, there's more than just your physical health related to gut health. An unhealthy microbiome can go straight to your head and affect your mood, according to Healthline. In fact, there could be a link between depression and gut health, it adds.
Brain chemicals such as serotonin can be produced in lower quantities if your digestive health is compromised, according to the source. Serotonin is a brain neurotransmitter that has been linked to mood, and many antidepressants are designed to keep levels of this chemical higher. "It may not be the case for every person with these issues, but cleaning up your diet may relieve brain fog, sadness, and low energy," it adds.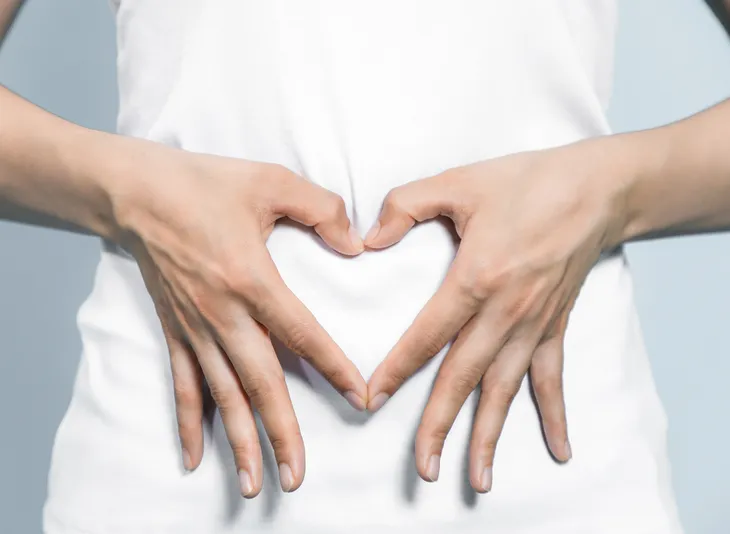 You Are What You Eat
It's really no surprise that what you consume will have an overall impact on you, but your gut health may be affected as well. "When it comes to maintaining your microbiome at its healthiest level, nothing is more important than what you eat and drink," says FoodRevolution.org.
The good news, adds the source, is that even if you've been eating unhealthy foods for your entire life, it's still not too late to correct it and improve your gut health in the process. "Amazingly, your body can create a new microbiota in as little as 24 hours — just by changing what you eat," it says. Foods that can have a positive impact include vegetables, grains, and beans, it adds.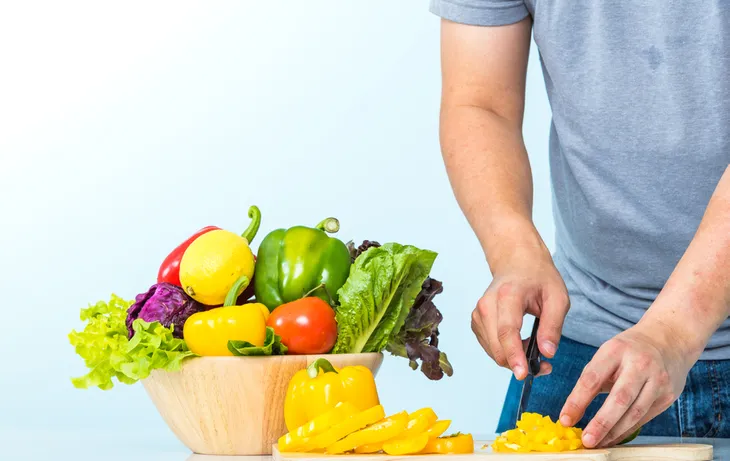 The Very Fiber of Your Diet
You hear a lot about dietary fiber, and how you should include it in your diet. But why? FoodRevolution.com explains that fiber is "the most crucial ingredient for gut health," and that having low fiber intake is actually more cause for concern than low protein intake.
The source notes that fiber feeds good bacteria in the gut, and that our microbes extract a lot of goodness from fiber such as energy, nutrients, and vitamins that can boost immunity, reduce inflammation and even aid in weight control. Meanwhile, insoluble fiber (from veggies and whole grains) helps move stool through your system quicker, helping you stay "regular."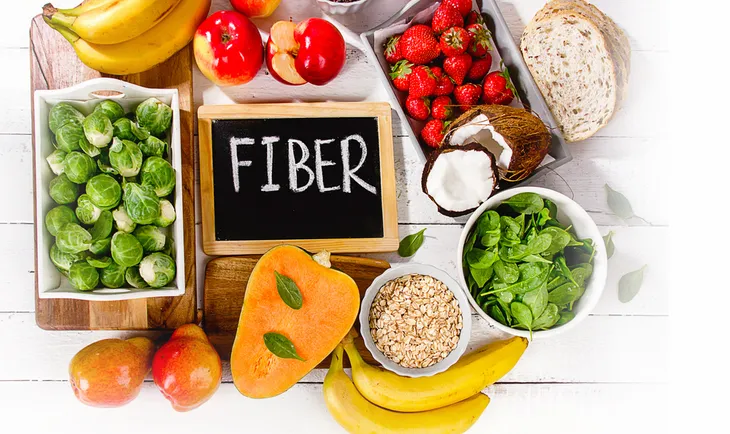 Be Pro-Prebiotics
While antibiotics are designed to kill off bacterial infections, they can leave your digestive system out of whack because they're not particular about what type of bacteria they're targeting. That means probiotics, which are friendly bacteria, are also decimated.
Prebiotics are a type of dietary fiber that feed probiotics, "help inoculate your microbiome, and offset the effects of your altered gut flora," notes Healthline. Examples of prebiotics foods are onions, garlic, asparagus, bananas, and legumes, it adds.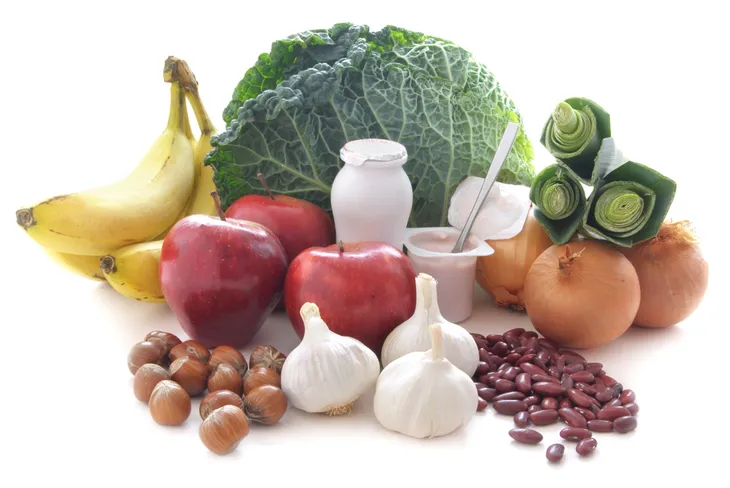 Healthy Gut, Healthy Person
If you focus on improving your gut health, you may maintain your overall health more easily, suggests Buzzfeed. If you get sick often with colds and other ailments, there's a good chance your gut flora is out of balance, it adds.
The source explains that 70-percent of your immune system resides in your gut, so it's clear to see why it can affect other areas of your health. Also, 80-percent of plasma cells that create an important antibody called Immunoglobulin A is produced in your gut, it adds. "So be nice to your gut, and your gut will save you a couple sick days," it concludes.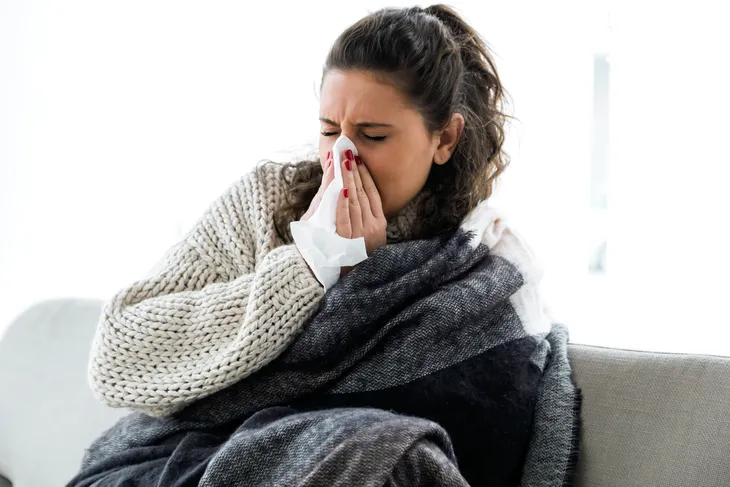 Chew it Through
In today's fast-paced world, people often wolf down their lunch or dinner in the name of saving time. However, that won't do your gut any favors, and could end up slowing you down in the long run by causing indigestion. "Taking time to chew your food actually helps jump-start the digestive process," says Healthline.
The source notes breaking down foods into smaller pieces through chewing stimulates saliva production, which alerts and readies your body (namely your digestive system) for the coming food. Also, think about your favorite meal and how much better it is when you savor each bite rather than approaching it like a timed race.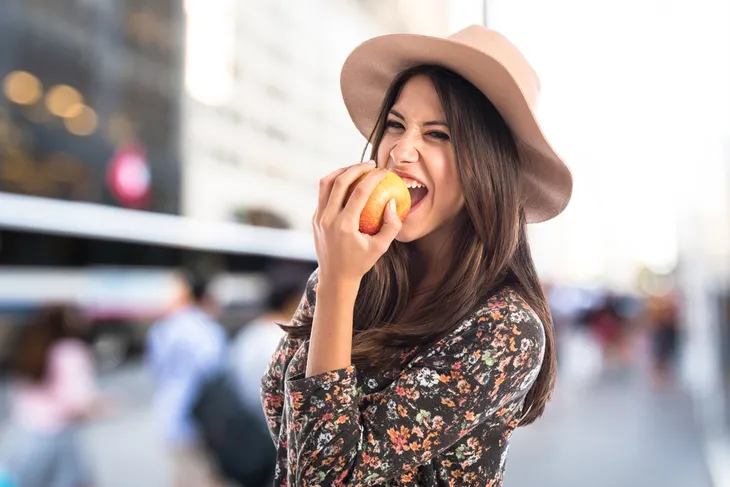 The Stomach: All Glory, No Guts
Buzzfeed explains that while people often think of the stomach first when it comes to the digestive system, it's actually the laziest component. "While the stomach is the clear breakout star of your digestive tract, it wouldn't be anything without its supporting cast," it notes.
The stomach's job is primarily to neutralize any harmful bacteria with stomach acid and break down proteins, it adds. Unfortunately, this process also destroys up to 95-percent of the good bacteria you consume. "That's why you need to make sure you take a probiotic designed to survive your tummy," it explains. Meanwhile, it's the small intestine that does the biggest job in digestion and nutrient absorption, says Buzzfeed.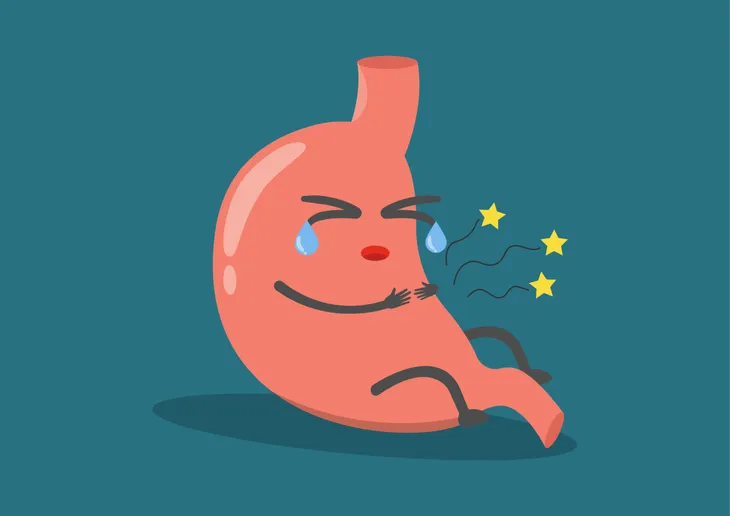 Large, But Not in Charge
The large intestine – also known as the colon – is much wider than the small intestine, but also shorter (a mere 6-feet compared to 22-feet), explains LiveScience.com. The large intestine is responsible for the final stages of digestion, which involves removing waste from your body.
The process of eliminating waste – a process medically known as peristalsis – can actually take 36-hours, it adds. The colon is very susceptible to diseases, such as colorectal cancer that "is one of the most common causes of cancer-associated death," notes the source. It's important that when you consider the bigger picture of gut health, you get screened for colon cancer and other potential gut problems.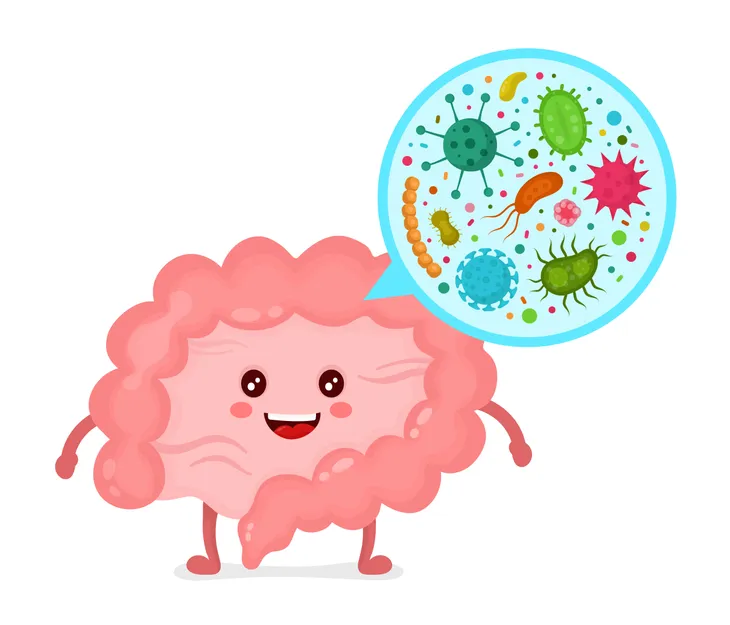 Your Guts Have Some Nerve
According to Mental Floss, your digestive tract has its own nervous system (and can function independently without direction from the brain). This system is called the enteric nervous system, which the source calls "the overlord of your gut, and functions all on its own."
The scientific community seems to be split whether it's part of the central nervous system or its own entity, says MentalFloss. It may have evolved to handle the elimination of waste without the "sign-off" from the brain, which is especially helpful when you consider an infant and their inability to decide when they should go potty, it adds.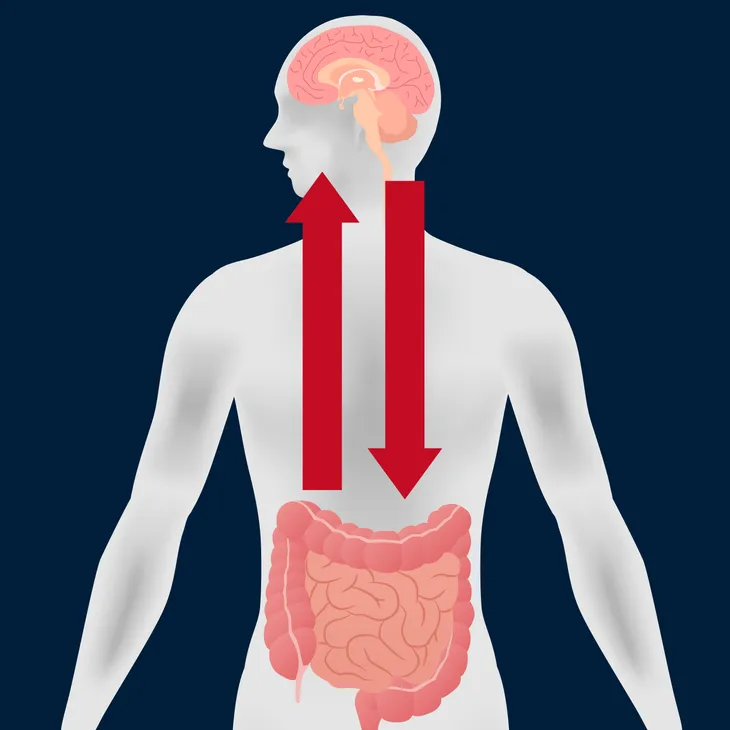 Just How Acidic is Stomach Acid?
A learning website called Wonderopolis.org breaks down how powerful your stomach acid really is – and it's a wonder it doesn't burn a hole right through you. This acid, obviously intended to break down food, is strong enough to destroy metal, according to the source.
Acidity ranges from 0 to 14-on the pH scale, with stomach acid ranging from 1 to 3 – about as strong as battery acid, it adds. "In fact, if you were to put a drop of stomach acid on a piece of wood, it would eat right through it," notes the site. The only thing keeping this acid from eating your stomach are epithelial cells, which produce a mixture of mucus and bicarbonate to form a coat of armor, it adds. Sometimes, stomach acid can overwhelm these natural defenses, and in those cases you'll possibly end up with an unpleasant gastric ulcer.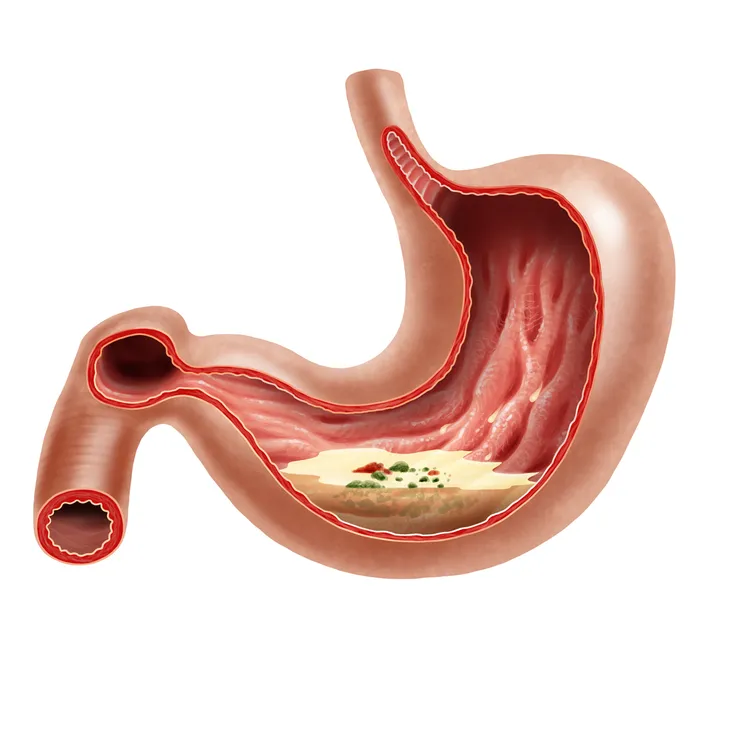 Don't Be Sour About Sauerkraut
Do you avoid sauerkraut, cheese, and beer? Well, unless you have a good reason, then maybe you shouldn't. These are all fermented foods, and fermented products "can also be a key component of a diet that fuels gut health," explains FoodRevolution.org.
Fermented foods provide "healthy, living microorganisms" that crowd out bad bacteria and help improve absorption of minerals, it adds. Not only does eating fermented foods help your body get all the good stuff from it, but the fermentation process itself adds more nutrients to foods, it explains.