These top 10 amazing, low-calorie snacks will keep you fueled when you're on-the-go. AND, most importantly, they'll satisfy your hunger between meals so you're able to resist the urge to pull into the next fast food drive though you pass…
Tuna & Whole-Grain Crackers
Tuna is packed with protein and when you mix it with Dijon mustard, its full flavor with hardly any fat. Spoon the mixture on top of whole grain crackers for a satisfying carbohydrate crunch that will keep your blood sugar balanced and your tummy content.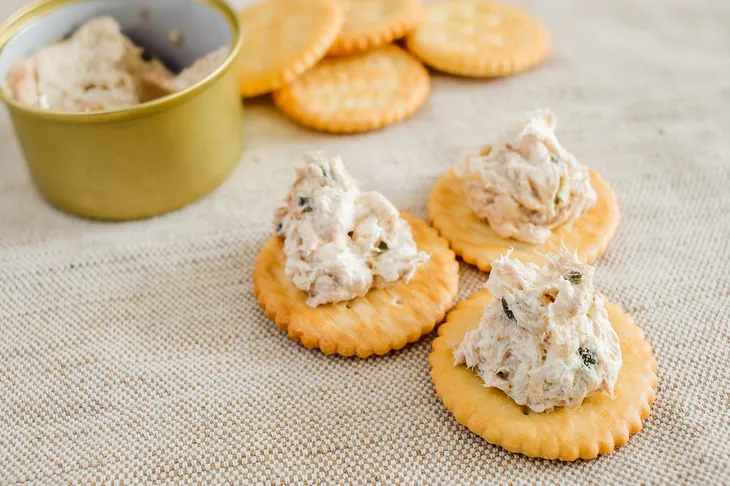 Veggie Sticks & Hummus
Get a colorful snack in your belly when you combine sticks of celery; carrot; green, red, and yellow peppers; cucumbers; and sugar snap peas. Then scoop a cup full of hummus for dipping. If you don't favor chickpea spread, mix a cup of nonfat yogurt with a little dill or salsa, or scoop up some low fat salad dressing! You can also add pita triangles.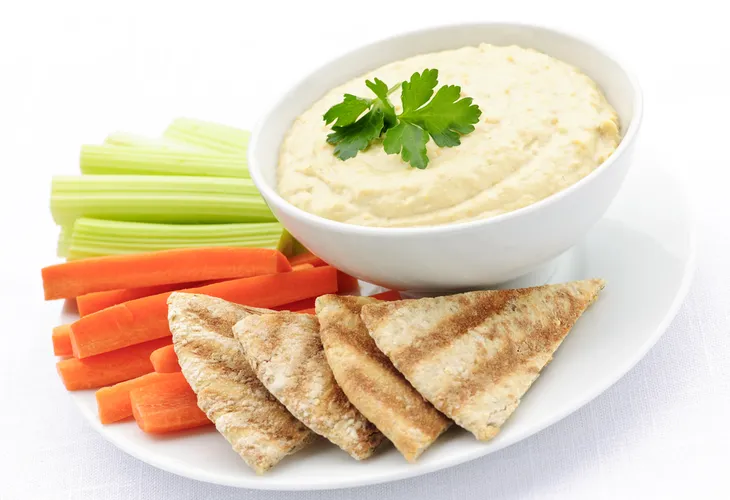 A Cup O' Soup
Warm, filling, and chalked full of nourishing veggies, steer clear of cream-based soups in favor of those with a vegetable or chicken stock base for a tasty low-carb pick-me-up.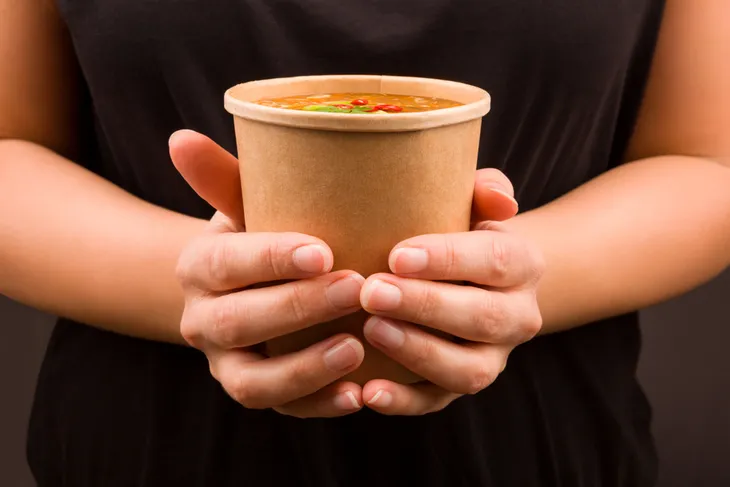 Fruit Smoothie
I like to blend a half a frozen banana with a ¼-cup of nonfat vanilla yogurt or almond milk, a handful of frozen berries, and a handful of baby spinach, but you can swap my ingredients out for your favorites.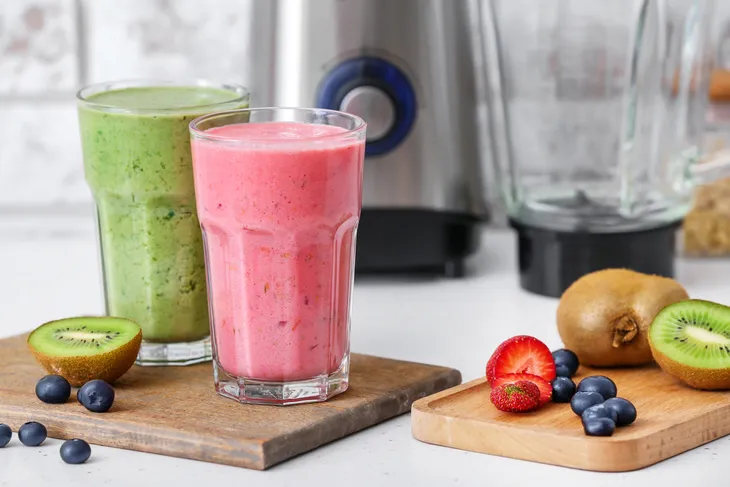 Apple Slices & Almond Butter
An apple (skin intact) packs about 3-grams of fiber, which lends to lowering your cholesterol and lowering your risk of heart disease and diabetes. Smear your slices with a little protein-powered almond butter for a nutty, taste-filled snack.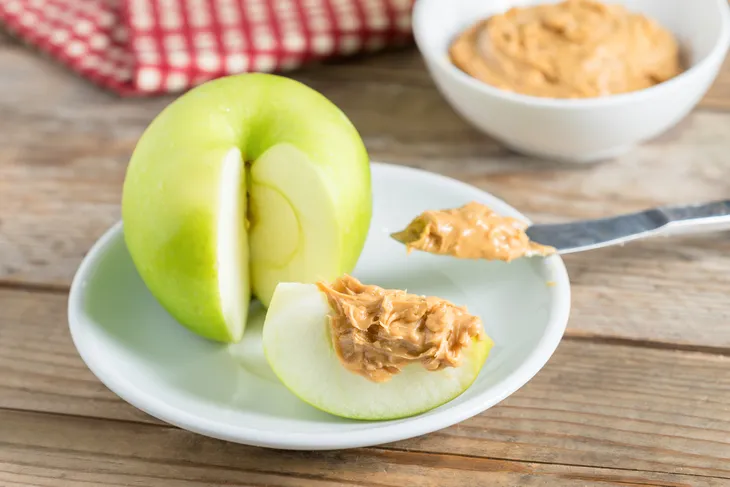 A Fistful of Nuts
Almonds, walnuts, pecans, peanuts, and cashews contain the healthy monounsaturated fats that lower cholesterol and reduce the risk of heart disease. They're also high in protein and "good" fats, so they'll keep you full for longer and keep your blood sugar nicely balanced.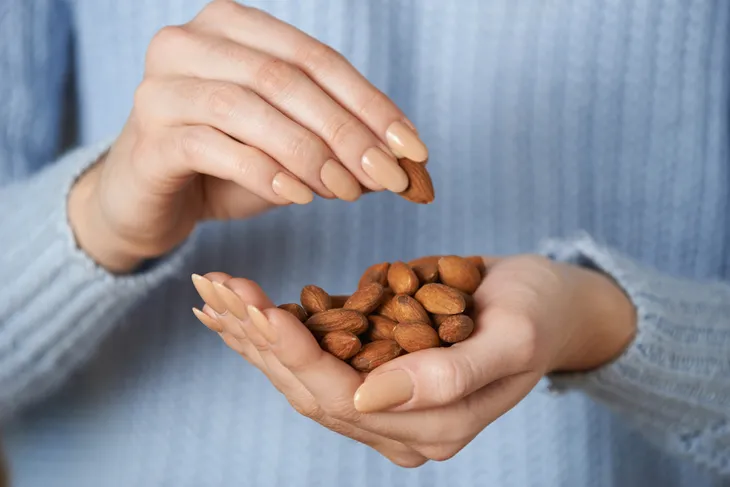 Air Popped Corn
I like to pop mine on the stove and then top it with dill and a little parmesan cheese—yummy!
Guacamole Deviled Eggs
A lot lighter on the tummy than traditional devilled eggs stuffed with egg yolks and fatty mayo, this version ditches those in favor of a ½-teaspoon of guacamole in your egg white halves, which drastically cuts the calories and keeps the protein intact.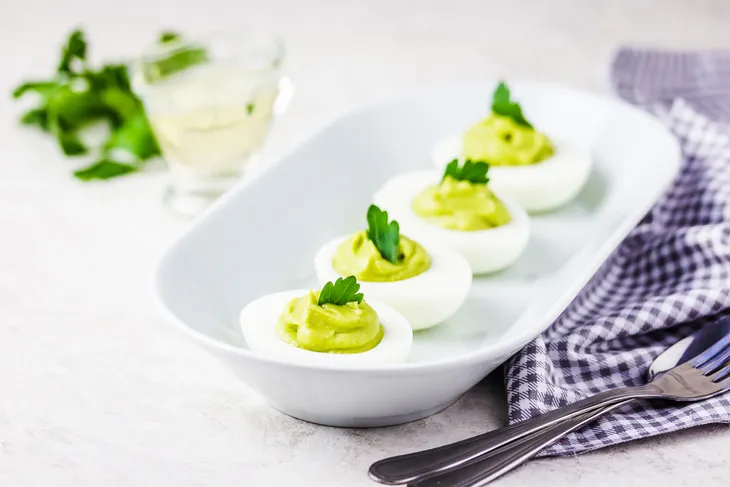 Gorp
Gorp is a filling, fiber, and protein filled mix of your favorite nuts (i.e., almonds, peanuts, walnuts, pecans), dried fruits (i.e., raisins, cherries, dates, coconut), cereals (i.e., rice puffs, granola), and maybe something sweet (i.e., like carob chips or yogurt covered cranberries). Have some fun and customize your gorp anyway you like.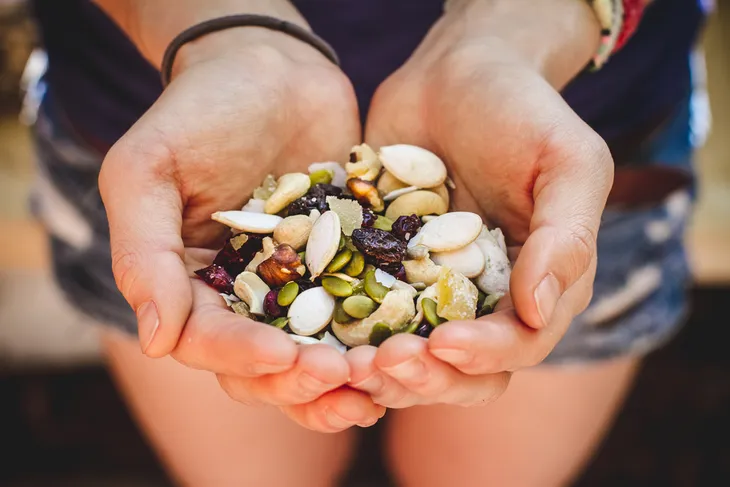 Yogurt & Fruit Parfait
A parfait (which is basically our version of a healthy sundae) will fill you up and keep you full for longer—I fill my sundae bowl with plain Greek yogurt, mixed berries, and a touch of wildflower honey or real maple syrup.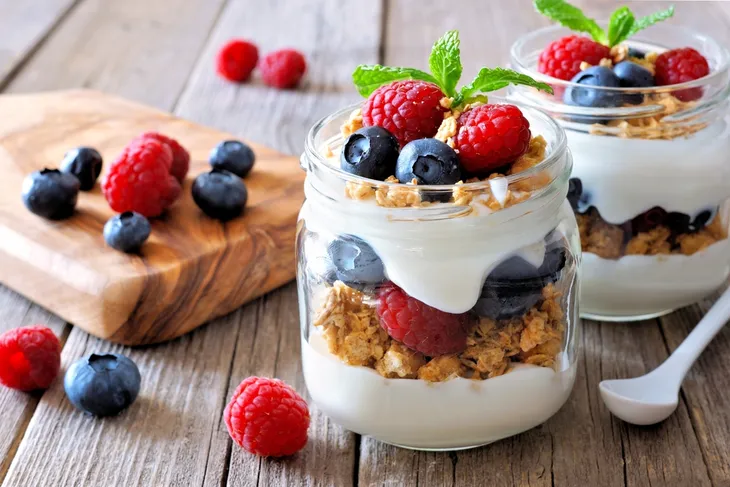 Like this article? Check out these similar articles for healthy living: