You've probably heard a lot of hype around chia seeds. This so-called superfood really does live up to its reputation. The seeds, which come from a flowering plant in the mint family, pack a healthful protein-, calcium-, fiber-, and omega-3 fatty acid-punch!
The seeds also absorb up to 12-times their weight in water, which ensures better hydration throughout the day after baking with them, sprinkling them on salads and cereals, and blending them into smoothies.
Here are eight innovative ways to incorporate chia seeds into your daily diet…
Blend in Chia Seeds
Likely the most popular way to get your daily dose of chia seed-goodness is in your breakfast or post-workout smoothie. Just add a tablespoon or two along with your regular smoothie ingredients (i.e., banana, frozen fruit, greens, almond milk) and blend until smooth.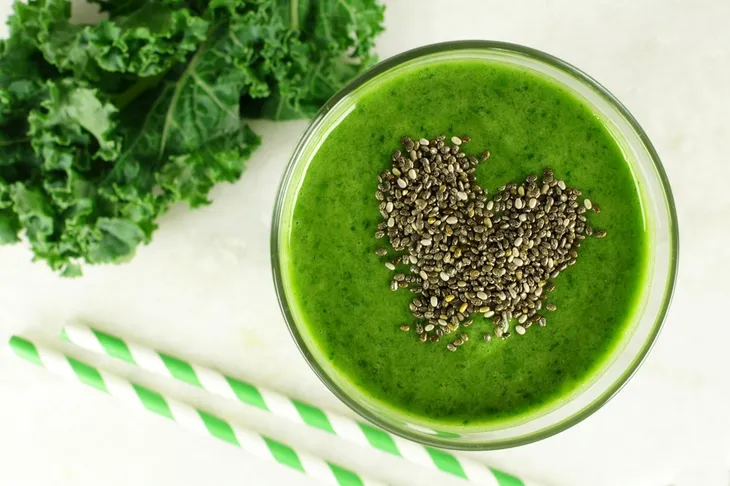 Sprinkle On the Chia
If you like the slightly nutty taste and added crunch of chia seeds, try sprinkling a tablespoon over your morning oats, muesli, or yogurt and fruit cup. Just be forewarned that the seeds cab become mushy if they're left in liquid for too long.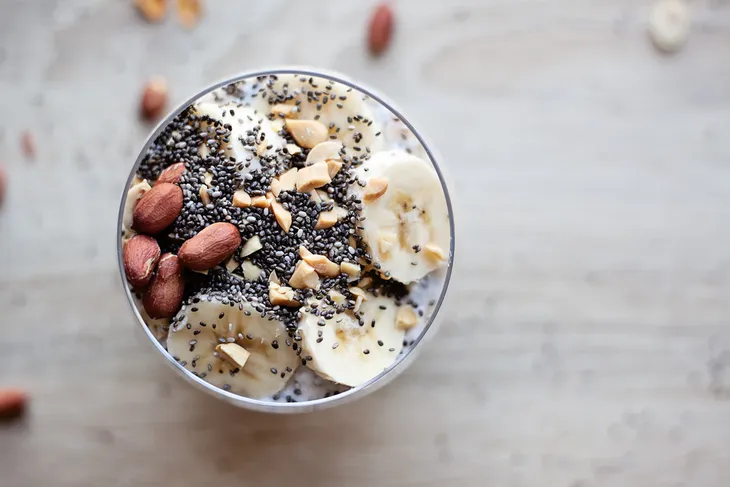 Top with Chia Seeds
Add a little crunch, healthy fat, and fiber to your summer salads by topping with a generous portion of chia seeds. Many folks just sprinkle a few tablespoons atop greens, but I actually mix my seeds right into my olive oil and balsamic vinegar salad dressing so they soak up some of the flavor.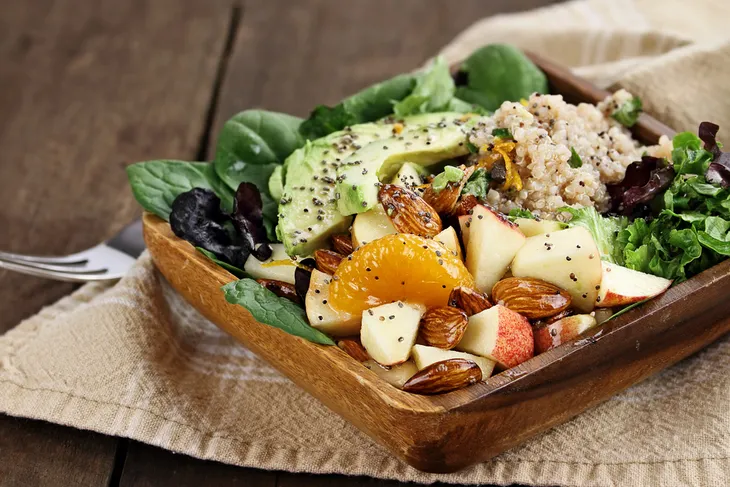 Bake in Chia Seeds
Want to add some goodness to your baking? Try incorporating a cup of chia seeds into a batch of healthy muffins or energy bars along with raw nuts, dried fruits, cinnamon and vanilla. If you're not an avid baker, opt for a no-bake energy bar recipe. Cut into individual bars and pop into the fridge to grab and go in the mornings or before your workouts.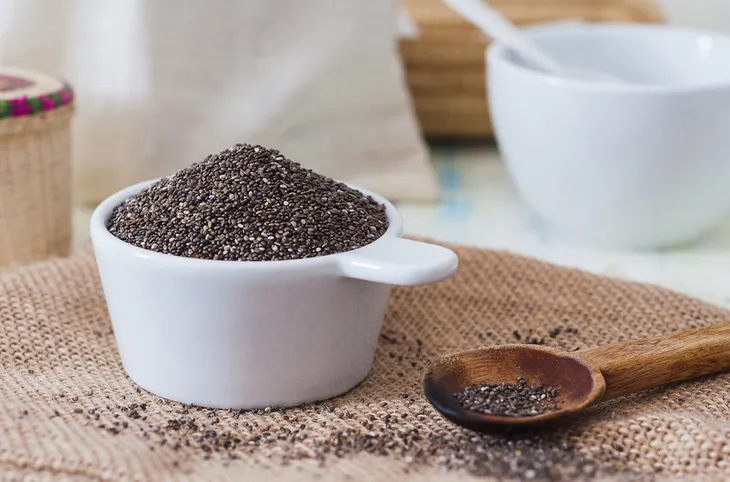 Canning With Chia Seeds
If you like to jam, or healthier fruit purees, chia seeds make the perfect health-added booster—thanks to added fiber, calcium, protein, and good fats. Plus, chia substitutes in most recipes for pectin so you can still add sweetness (with raw honey or real maple syrup) without the empty calories.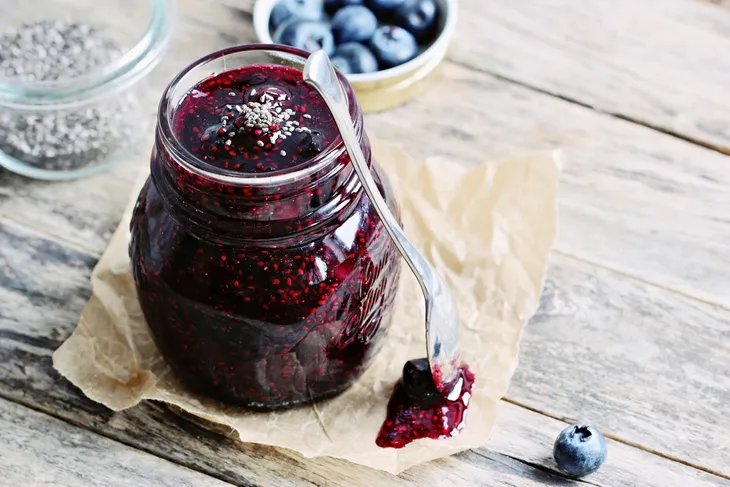 Slurp Chia
When I forget to blend or sprinkle my chia seeds, I do the easiest thing and mix them with water. You can also sip this Mexican-inspired "fresca" (or fresh) recipe—which mixes a teaspoon of chia seeds with cold water, a touch of honey, and a squeeze of fresh lime or lemon juice. Just don't let it stand too long, the chia seeds will expand to a doughy consistency as they absorb water.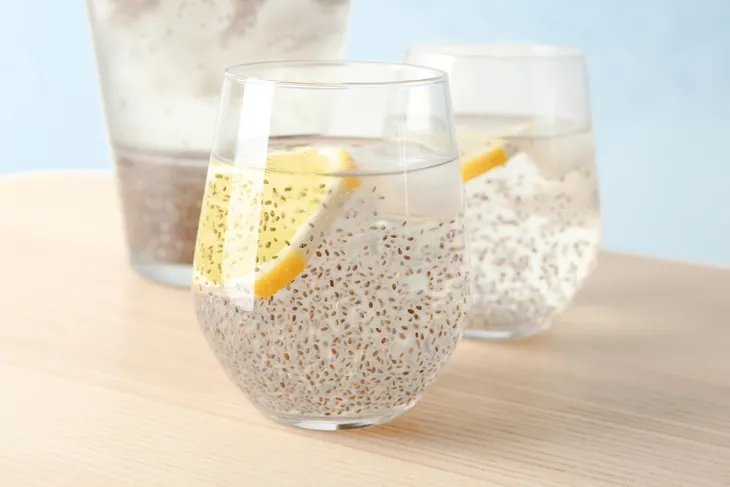 Mix in Chia
The great thing about chia is that the flavor isn't overwhelming, which means you can easily incorporate their goodness into casseroles, stir-fries, and even pancake batter without the kids being the wiser, but ensuring they glean the healthy benefits.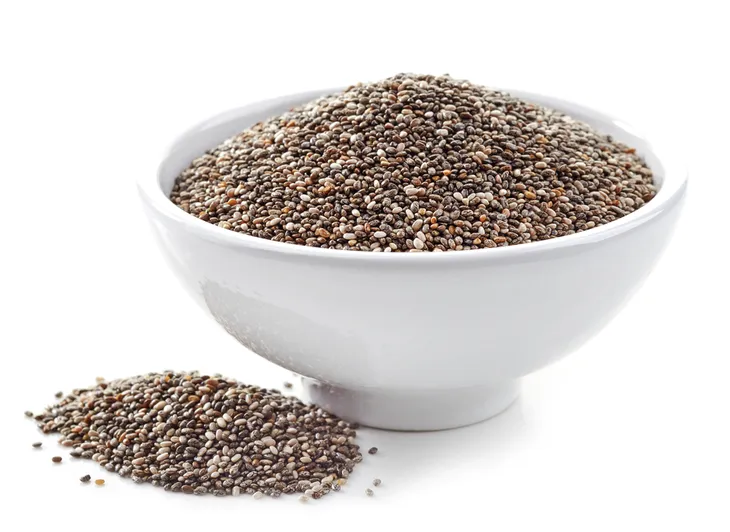 Breading with Chia
Adding chia seeds to your dinner entrees is easy if you make a quick and healthy breading mix (using egg whites, whole grain cereal, and chia seeds) for oven-baked fish, chicken, turkey, tofu, tempeh, or even breading for grilled vegetables.