So many new foods to try—so little time. The next time you're at your local grocer or organic foods market, sample some unknown bounty. Get adventurous with a few of the new and exotic superfoods now available to North America. In fact, many of these foods have been used for their rich nutrients and health benefits for centuries!
It's time to try these five new and exotic superfoods…
Holy Basil
Holy basil, or tulsi, is an herb that's long enjoyed popularity in India and Asia, but one that's only now gaining ground in North America—particularly in certain brands of store-bought tea. Tulsi is also used in Indian and Asian spicy soups and a stir-fried dish for its fresh, earthy flavor, as well as for its numerous medicinal benefits.
In Ayurvedic medicine, holy basil is considered an "adaptogenic" compound that decreases cellular stress. Studies from the University of Michigan Health System have found that tulsi stems and leaves contain a various tannins, saponins, flavonoids, and triterpenoids with antioxidant and anti-inflammatory benefits associated with lowering blood sugar, reducing pain and stomach ailments, decreasing the physical stress response, and also with protecting the heart.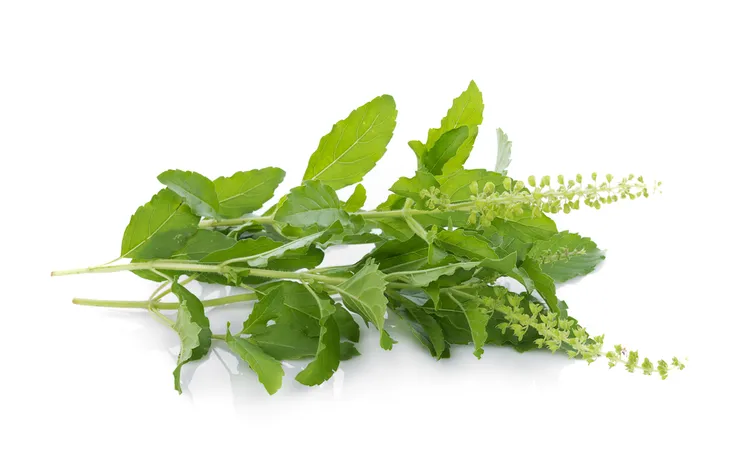 Goldenberries
Similar to a dark, yellow raisin, goldenberries are an ideal topper for yogurt, salad, or cereal. This tangy, fiber- and protein-rich berry is the common feature of preserves in South America.
However, at your local market or health food store, you'll find them dried and packaged amongst the nuts, seeds, dried fruits, and trail mix. Goldenberries earn the title "super food" due to the fact that they're packed with disease preventing antioxidants, fiber, and contain 4 grams of protein in each serving.
Sunchokes
Often referred to as the "fart-i-choke", sunchokes are one vegetable that can help increase beneficial gut bacteria—as long as you don't have a sensitive digestive system and as long as you ease them into your diet gradually…and I mean go slow.
According to the Physicians Committee for Responsible Medicine, sunchokes are rich in inulin, a type of insoluble fiber that turns into healthy microflora in the colon to promote digestion and improve immunity. Also referred to as Jerusalem artichokes, sunchokes resemble the potatoes in the ugly discounted section of your grocery store. However, the pleasantly sweet yet taste comes out when the veggie is baked (like potato wedges).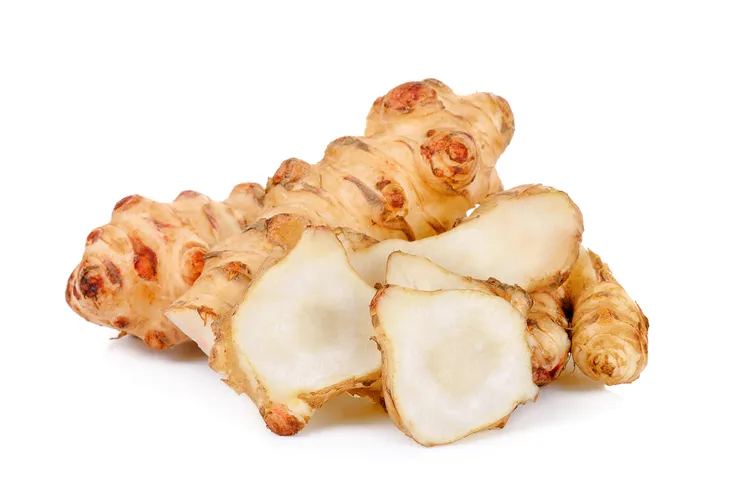 Amaranth
Celebrated by the American Incan's, amaranth was a dietary staple—much like rice or quinoa. However, this nutrient-packed seed with the pleasant nutty taste offers more than just sweet tasting filler. Amaranth is one of the richest grains when it comes to vitamins, protein, and fiber, hands down!
Prepare it like rice, use it in casseroles, soups, salads, or as a side. The National Institutes to Health say doing so is great for the heart—linking amaranth to reduced blood pressure and lower LDL (bad) cholesterol levels.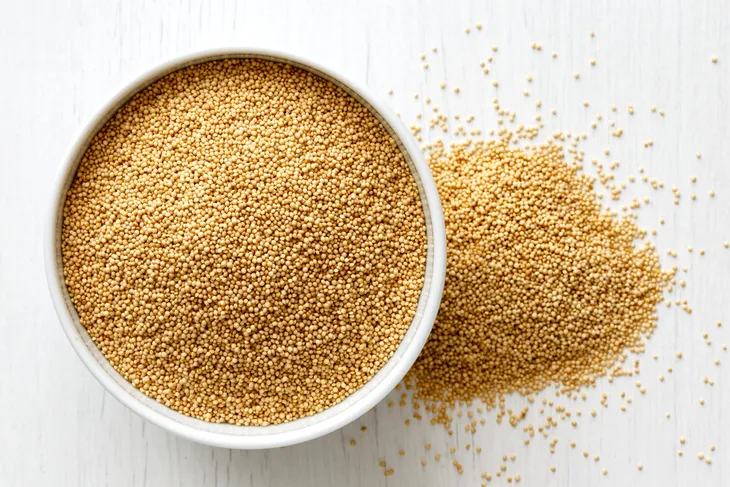 Fenugreek
I eat a lot of curry so I was well aware of fenugreek. However, it turns out that preparing stews, soups, rice dishes, and curries with the pungent yet somewhat sweet-smelling herb is actually keeping my blood sugar in check.
According to Diabetes.co.uk, Europe's largest diabetes community, numerous clinical trial studies have found that fenugreek seeds are effective for reducing fasting blood glucose levels in both type 1 and type 2 diabetes patients.